Whether you believe in Zodiac signs or not, you have to admit that is great fun reading what is written especially when we are in love. So, do these signs tell us something about love, which sign is most compatible with which sign and any other interesting bits of information?
Let us have a look at the relationship between love and each
Zodiac sign.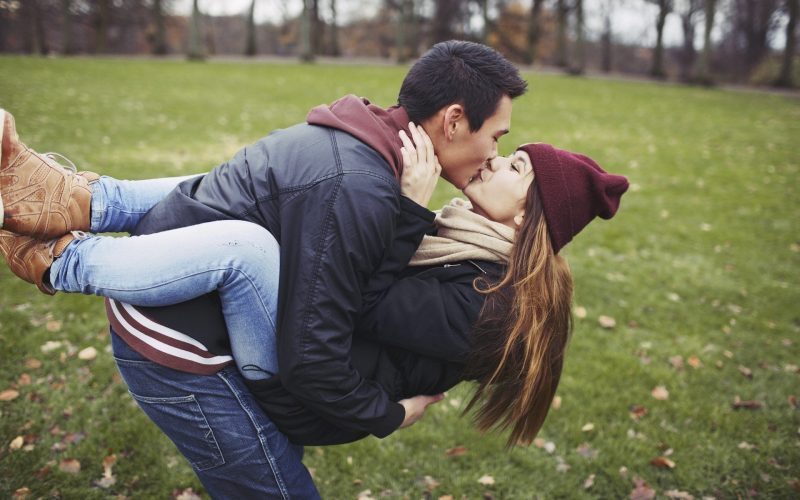 Aries:
They are ambitious and normally do not take no for answer. They can be aggressive and can work very hard to get the love they deserve. So, it best to get someone who will not get scared of their fiery nature. A Scorpio would understand them best.
Taurus:
Although known to be represented by the stubborn bull, they can be very shy when it comes to the matters of the heart. They deserve someone who can be as gentle, caring and stable as them. The best match for them would be a Virgo.
Gemini:
They are extremely energetic people and find it difficult to settle down in one place. They are happiest with someone who can understand their adventurous self and who can have fun in the roller coaster ride called life with them. Aries and Libra are considered most compatible with this sun sign.
Cancer:
They have an intrinsic desire to nurture and care and are extremely sensitive. They need someone who can understand and deal with their sensitivity and restore stability to their world. A Taurean understands people of this sign very well.
Leo:
They are born leaders like the lion and fiercely loyal to the people they love. But they are prone to flattery and thus can fall victim to the charm of manipulators. They need someone who can be loyal and faithful to them. Aries and Gemini get along the best with these majestic people.
Virgo:
They are very practical and value true love that is simple and without frills. They are not very expressive and thus may appear arrogant. They need someone who can draw out their true emotions. Taurus and Cancer are the best matches for these people.
Libra:
They are represented by scales and look for balance life-long. They fall in love with the idea of being in love and deserve someone who can accept this desire of maintaining balance. Gemini and Leo are most compatible with this sign.
Scorpio:
These people are intense and deserve a person who is their opposite, someone who is calm and balanced. The calm nature of Cancer best balances out the volatility of a Scorpio.
Sagittarius:
They have a very positive outlook on life and constantly seek adventure. They find it hard to settle down as they want to experience life to the fullest. They need someone who is equally positive and joyful. A person belonging to Aquarius is best suited for someone born under this sign.
Capricorn:
People born under this sign tend to be rather serious. They are down to earth and thrive when there are order and structure. They would be best paired with someone who can understand them and also show them the lighter side of things. Virgos understand them best.
Aquarius:
They are highly intelligent people with high expectations from themselves as well as others. They are best suited to people who possess the same kind of intelligence. Best suited is Sagittarius.
Pisces:
These people are very creative and wisest Zodiac sign but very vulnerable when it comes to their feelings. They get along best with people who can understand this duality in their nature. A Scorpio understands them better than anybody else.
Love can happen to anybody and at any time and we do not ask for the Zodiac sign while falling in love but an understanding of these signs may help you to live a happier life.