Finance
4 Things You Should Know About Equipment Financing
When it comes to opening a business or expanding it, one has to go through a lot of barriers. One such barrier is the investment and the finances related to the business. Be it any business; equipment is an integral part. For a continuous growth of your business, everything needs to be up to date. Any equipment or technological upgrades related to the equipment needs capital.
Capital needed for the purchase of machinery and future expenses related to that. To help you manage this capital required, banks and NBFCs provide a special kind of loan known as machinery loans or equipment machinery loans.
How to finance equipment for your business?
As machinery loans are extremely helpful for the smooth functioning of any business, a lot of options are available to get the equipment financed by availing loans. Non-Banking Financial Companies (NBFCs) like Bajaj Finserv make it simpler for you by providing high loan amounts at affordable machinery loan interest rates and minimal documentation.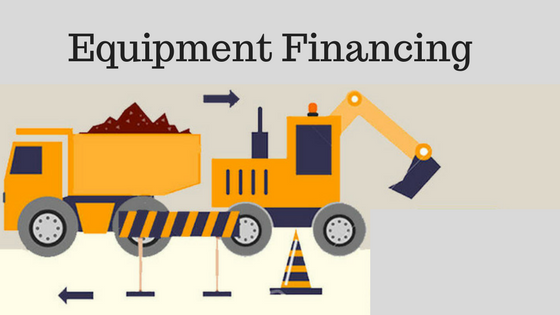 However, there are certain things you need to know before applying for Equipment Financing. These are:
Importance of equipment for your business:
Before applying for machinery loans for financing your equipment, you should know the time for which you will be using it and how useful it is for your business. As a businessman, you should do a cost/benefit analysis and see how this loan can benefit your business.
Financing company:
No matter how diverse or specific your needs are, the financial company should understand them. It is important that the financial company you approach, understand your cash flow requirements, the impact of market fluctuations and other factors related to your business. NBFCs like Bajaj Finserv prove to be approachable and helpful financial institutions as they take care of all your needs and expectations.
Cost:
Before applying for any loan it is very important to know about the installments and payments you need to make. You should know about payment options available and choose a suitable option as per your requirements and convenience. It is easier to discuss things related to the loan if the financial company is aware of the business details and your purpose as a businessman.
Loan amount
The amount you can borrow for this business loan varies from lender to lender. NBFCs like Bajaj Finance provide loans up to INR 30 Lakh. This contributes to the continuous growth of your business and eliminates any restrictions.
Equipment financing is very important for business sectors as it provides a certain relief from the financial burden. As equipment is something that is related to unexpected expenses at times, it is important to secure an equipment loan for your business to grow and prosper continuously. While different financial institutions have different terms and conditions, it is important to make a good and profitable choice.
Applying for a business loan through NBFCs can help you save a lot of time and money. NBFCs like Bajaj Finserv also provide certain benefits like Business Line of Credit, pre-approved offers, online account access etc. However, keep your financial situation in mind and take a loan if it's urgent and beneficial for your business. Business is critical, a right decision can make it, while a wrong can break it. So, think carefully and make a smart choice.