Home Improvement
A Coaster That Is Stunning, Beautiful And Functional For Home Decor
When you want to accessorize your home, you tend to put in a lot of efforts behind it. These days decorating your home with the best decor is very much in trend as it flaunts the ethnic and contemporary appeal of your home. And so while selecting the best coster for your home, you think a lot and consider everything, from matching the interior to getting the right priced coster set. In costers, there are different and exclusive designs available which look comprehensive. You can also find more coster options online which will make your search easier.
I have compiled a list of the top 5 coaster sets for home décor which can be used for the drawing room centre table decoration, living room appeal and also as a kitchen essential for keeping cups and glasses.
1. Unravel India 6 Wooden Coasters set
Unravel is a good brand and offers quality products and its 6 wooden coasters set is very beautiful and attractive. The finishing touch is also uncompromising. The multi colour wooden coaster set gives earthy look to your home. It is durable and cleaning it is also very easy with the help of clean cotton cloth. It is reasonable in price and also lightweight.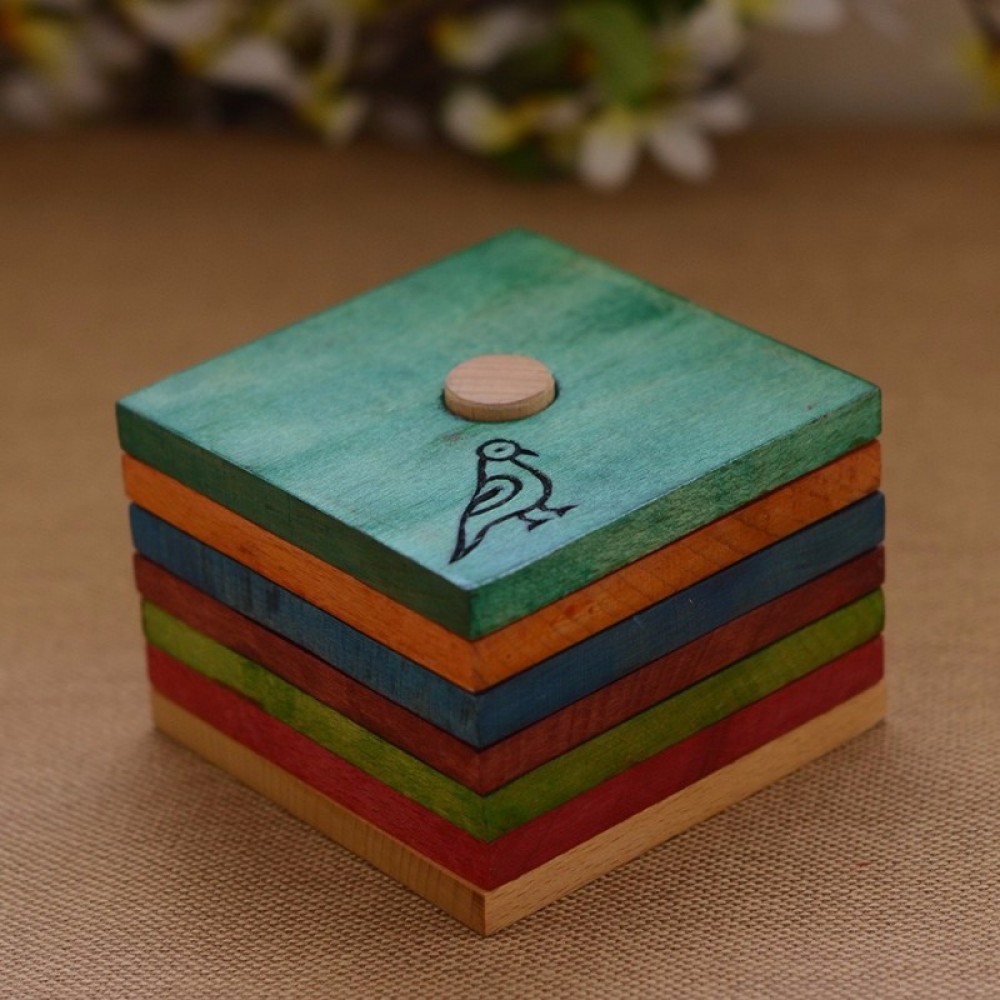 2. Set of 4 Hand Painted Coasters Set
This coaster set comes in square shape. The Canvas is colourful and can be used for different purposes. This is curated with love and also handcrafted which gives a good soothing effect to the home decor.
3. Craftland Wooden Handmade Carved Coaster Set of 6
This one is another beautiful coaster set for your dining table. Its antic wooden piece is quite durable and can be used for cups, coffee mugs, beer cans and more. Perk up your restaurant or bar with this amazing piece to make the decor look more trendy. It is made from rosewood with carved design. Most importantly it does not bend even you use it to cover anything hot or you put a hot jar on top of it.
4. Wood Art Store Handmade Coaster Set
You can keep your coffee mug over this and there is no chance of a crack due to extreme heat. This should not be washed often, so keep it dry. You only need to clean it with a dry cloth. It will remain new for a long time and will also not get rusted easily. It can be used to place bar glasses or glass bowls too. You can say that this coaster set is a perfect dining accessory.
5. Purav Light Tea Coaster Set of 6 with holder hut shape
This 6 piece coaster set leaves a good impression on guests when they see your dining space accessorized with it. It comes with 1 coaster stand and is very lightweight. The wood polish is also of premium quality and can be used to gift someone as well.
I hope that you find all the above-mentioned options fascinating and would surely opt for them to give your home a perfect look.