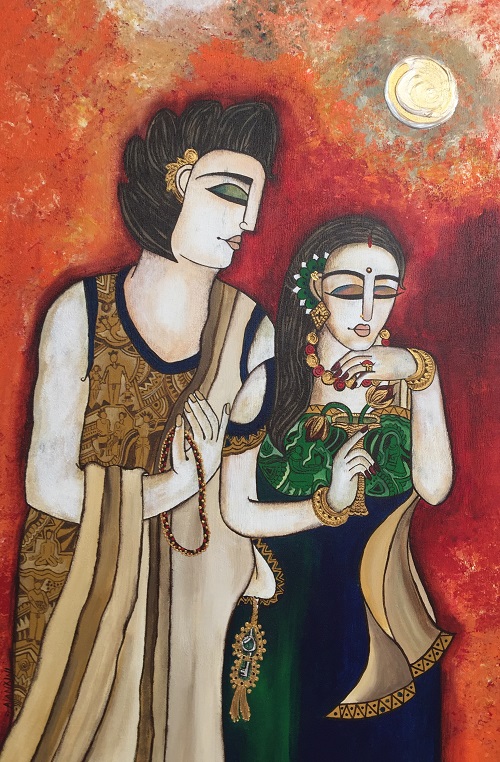 With each passing day, individuals are getting more and more drawn towards art. This rapid change is due to the ever-expanding online art market and the end of the preconceived notion in the minds of people which is that art is not affordable. However, novice art lovers are hesitant when it comes to buying their first piece of art. Indeed, selecting and collecting art is not done in a jiffy.
It requires a lot of patience and time. It is really easy to imagine festooning your walls with beauteous paintings and adding your favorite set of paintings to the wish list. Yet when they think of ordering, the novice's get engrossed in the dilemma. Moreover, Indian art is becoming all the more popular across the globe. Undoubtedly, Indian artworks are very captivating, unique and intricate.
Hence, in this blog post, all the novice art enthusiasts will get certain guidelines which will surely help them to buy Indian art from an online or an offline art gallery. Take a look.
Know the Basics-
Not just when you plan to buy Indian art but whenever you try to intrude in any field completely untapped by you, you need to first get a hold of the basics. Hence, when you are a new entrant in the world of art, you should develop a slight understanding of the different art styles and genres like landscape art etcetera.
If you are a bookworm, you will surely not mind indulging in reading books related to Indian art. However, if you are someone who isn't really fond of reading, you can watch videos on the Internet. Moreover, you can also search for art blogs as they are brief, engaging and informative. When you will buy Indian art online, doing so will help you in making the right choice as you will be able to buy the kind of artworks which suit the decor of your home and resonate with your personal style too.
Follow Artists-
Not every, but many artists are using social media sites for increasing their reachability and visibility. Hence, novice art lovers should start following artists which they like the works of. However, if the individual has no clue regarding which artist to follow. He should take the help of Google, on the browser he can type 'famous abstract artists' or 'New artists'. After seeing the list one can open the Instagram or Facebook profile of the artist. Thereafter, one should stalk the artist in order decide if he likes his artworks or not.
Make your Art Diary-
After religiously following the artists and their artworks, you will get a slight understanding of different art styles. You can use this for making your own wish list. You should keep a diary with you, in which you can make pointers regarding various art styles, make a list of artworks you like. You can even use it to write about the upcoming art events. Besides this, you can use it to write about your understanding of different artworks which you see in any exhibition or art studio.
Additionally, one should also make a list of genres of the paintings that they like. Basically, you should write each and everything related to art in that diary.
Visit Art Exhibitions-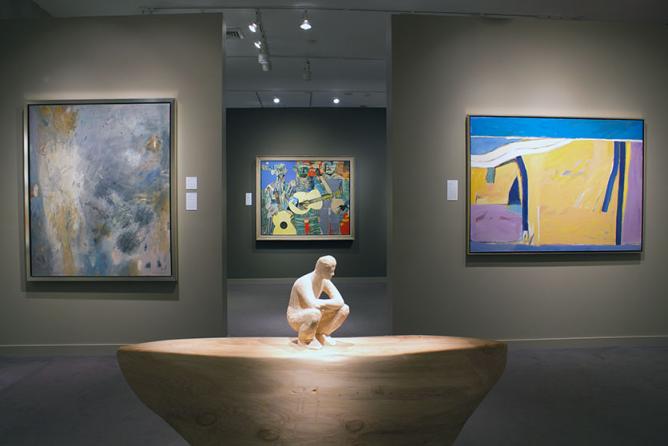 If you feel that your love for art is slowly turning into a passion, visiting art exhibitions and galleries would become the most satiating activity for quenching your thirst for art. Visiting them will help you in widening your horizons of knowledge in the field of art. Moreover, there you will meet many new artists.
Meeting novice artists and art lovers will further help you in knowing more like-minded people. You would surely learn a thing or two from each and every person you will meet there, be it an artist or an art appreciator. In fact, not just you other people too will learn something or the other from you.
Besides this, if you don't have time, you can also witness exhibition commenced by online art galleries. You can buy Indian art online or offline from these exhibitions if you like one.
In a nutshell, it is important to be acquainted with the tits and bits of the art world. Besides this, it is also essential to identify the art style and the artist that you find yourself more resonated with. Abiding by the aforementioned points before buying your first piece of art will actually help you in owning the art piece which you will never feel like reselling. Apart from this, you should also save the artwork from direct sunlight, humidity so as to prolong the durability of the artwork.
Happy buying!