Patna the largest city of Bihar is an ancient city which is situated along the south bank of the river. The city is rich in culture, friendly people and heritages that can awe all the people who visit here. The impression of the city speaks for itself. The people here not only concentrate on maintaining the beauty of the Patna but also focus on maintains their beauty as well. This job is the reason ability of the best beauty Parlour  in Patna. Both men and women visit them for the top-notch beauty treatments offered by these establishments.
Here you will not just get treatments like manicure, pedicure, facials, waxing, and threading, but a complete package to rejuvenate your body. From hair cut to bridal packages and from smoothing to complete body rejuvenation, you name it and you will get it. The best part is that you get all these services at affordable rates.
Top 5 beauty Parlour in Patna
Not only the locals take advantages of the beauty treatments in Patna, but tourists also like to get their beauty maintained by visiting the top beauty Parlour in Patna. Exploring the heritage and beauty of the Patna can make your feet ache or tan your skin. Why not visit the best of the beauty establishments and ease your body. These tops 5 Parlour will help you in getting the services.
1. Habibs hair beauty & makeup
Situated at the opposite Alankar Palace, here you are going to find some of the best beauty services. You are assisted by trained staff and hold the certificate from the well-known beauty expert Jawed Habib. Walk-in and you will be welcomed warmly to get your hair and skin treated the way you want.
2. Baylen De Louis
Are you looking for a party makeup or bridal makeup? Baylen De Louis beauty parlor is where you want to jump into. The top unisex salon offers everything for your beauty needs. Men can go for trendy haircut or beard styling here. Baylen De Louis is a 5 rated beauty unisex saloon in Patna.
3. Beauty Island Patna
You will find Beauty Island Patna near Panchmukhi Mandir where visitors are going to get A-Z beauty treatments. Professionals make your beauty embrace here with quality, luxury, and perfection. Body, facial, hair, nails, make up treatments are offered by the beauty island Patna along with gift cards for your loved ones.
4. Swagat Beauty Parlor
Swagat beauty parlor stands out because of the extra services you get like tattoo services. If you love pampering for your hair and skin, then this is the place where you will get the services of your choice. The beauty parlor has some of the best and affordable beauty packages. 
5. The Floria Beauty Lounge & Spa
Located in the east Boring canal road this is the beauty establishment where you would like to visit for the beauty services.
You get hair spa, head massage, traditional beauty services, and others. Make sure to check out all the beauty deals before you enter to make your beauty treatment more enticing.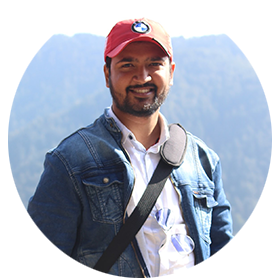 Amit is the founder of YoursNews. This is a next generation blog, proved that blogging is an art; focus on valuable ideas and genuine stories, rest everything will fall into place.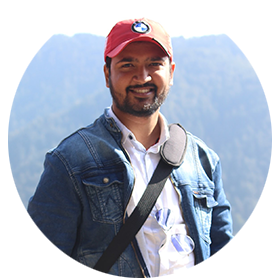 Latest posts by Amit Kumar (see all)