Bigg Boss 9 started a while back and we have been seeing the contestants roaming in pairs till now. The 14 contestants were paired into 7 jodis since the start and though Arvind (after Ankit's elimination), Aman and Kishwer (after winning the Lagaan task) have been freed from their partner, the other 5 jodis have been battling to survive with one person always tied to themselves.
While few pairs are all cool with their partner, a few have had a lot of problems with their partners. Suyyash had a problem with Rimi, followed by Mandana and Keith having problems and lately, Rochelle is having a problem with Rimi too. But everything is set to change tonight!
Yes, you heard it right! The Double Trouble bond will be broken and the jodis will be free! But how will this happen? Well, today a Double Trouble room will be introduced. The room will have two sound proof booths with headphones and a buzzer.
Two contestants will enter these booths and a question will be asked to them and they have to press the buzzer or chose not to. Three possible scenarios can take place in the double trouble – first being that only one contestant presses the buzzer, the second being that both the contestants press the buzzer and the third being that neither contestants will press the buzzer.
All three scenarios will have different outcomes and this outcome will affect the whole house. Kishwer and Aman will be the first contestants to enter the Double Trouble room tonight and they will have to press the buzzer when Bigg Boss tells them. However, they can neither discuss nor take of their headphones.
The three possible scenarios in today's task would be – if only one of them presses the button then all the jodis will be free from the bond, if both of them press the button then everyone would be free from the bond but Aman and Kishwer would be in jodi again and if neither of them press the button then everyone will be free from the bond, but Aman and Kishwer plus one jodi of their choice would be in pairs.
After a while Bigg Boss will give them a signal to press their buzzers. There will be a pause and then only Aman will press his buzzer. That means all the jodis will be free from the bond. Celebrations will start and the atmosphere will be very cheerful. But seeing this task, we come to know that the Double Trouble room will affect the house in a HUGE way every week.
With contestants now playing individually, will games start brewing? Will some partners drift apart? Will Rochelle finally breath easy now that Keith is free of Mandana? To know all that and more stay tuned to BollywoodLife as we bring to you all the EXCLUSIVE details of the show.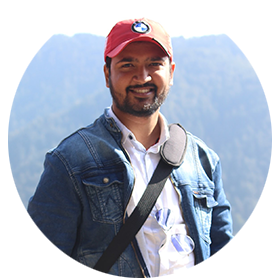 Latest posts by Amit Kumar
(see all)