Given Below the List of Bollywood Celebrities who Born in January. Yoursnews wish all of them To Happy BirthDay.
January 5- DeepikaPadukone
She is one of the highest-paid actresses in India. She was born in the year 1986 in Copenhagen and raised in Bangalore. She played Badminton in national level championships as a teenager but left her career in sports to become a fashion model. She received three FilmfareAwards and is featured in listings of the nation's most popular personalities.
January 9– Farhan Akhtar
The director-turned-actor Farhan is a master of all arts. Heis a director, writer, producer, actor, lyricist, singer and a television host. He was born in the year 1974 in Bombay (now Mumbai). He began his career in Bollywood by working as an assistant director. He is prominently known for portraying the role of Milkha Singh in the movie BhaagMilkhaBhaag(2013) which earned himFilmfare Award for Best Actor.

January 10 – Hrithik Roshan
Fondly known as Duggu. He was born in the year 1974 in Mumbai. He has portrayed a variety of characters and is known for his dancing skills.He received six Filmfare Awards for his remarkable performance in Bollywood.He has been named the sexiest Asian man in the world for 2019.
January 6 – A. R. Rahman
A.R. Rahman is an Indian composer, singer and music producer. He was born in the year 1967 in Madras (now Chennai). His film-scoring career began during early 1990's and was honored with Padma Bhushan in 2010. Also, he was included in the Time list of the World's 100 most Influential People.
January 10 – KalkiKoechlin
KalkiKoechlin is an Indian-born French actress and writer. She was drawn to theatre in a very young age and studied Drama at Goldsmiths, University of London. She expanded her career into screenwriting in 2011 with the crime thriller movieThat Girl in Yellow Boots. This film was appreciated by the audience a lot for her acting skills.
January 16 – Sidharth Malhotra
Sidharth Malhotra was born in Delhi, India. He began a career as a model at the age of 18. Then he started working as a trainee assistant director to Karan Johar in 2010 for My Name is Khan.He knows very well how to present himself as a brand and carry it well.
January 01 – VidyaBalan
VidyaBalan was born in Bombay, Maharashtra. She has always aspired a career in film from a very young age. Media has always labelled her as "bold" and "daring" in her choices. India Today featured Vidyain their 2012 listing of theNation's most Powerful Women. She is usually seen in ethnic attire and she loves to represent the culture of our country.
January 31 – PreityZinta
PreityZinta was born in Shimla, Himachal Pradesh. She is an actress-producer-entrepreneur. PreityZinta became mature very early after her father's death. She had a great career in film industry. She is known in the media for publicly speaking her mind, and accordingly has sparked the occasional controversy.
January 07 – Irfan Khan
Irfan Khan is one of the most finest actor in Indian film industry. He played negative roles in drama films for which he won FilmfareAward for Best Villian. In almost 30 years of his film career, he has done more than fifty domestic films and received numerous awards, including a National Film Award. His versatile and natural acting is a gift to Indian cinema.
January 21 – Sushant Singh Rajput

SushantSingh Rajput was an Indian film actor, dancer, television personality and an entrepreneur. He started his career with soap operas. He made his film debut in the drama film Kai Po Chein 2013. He was then starred in some blockbuster films for which his acting skills were really appreciated.
Apart from this, he was involved in various programmes like Sushant4Education to help young students.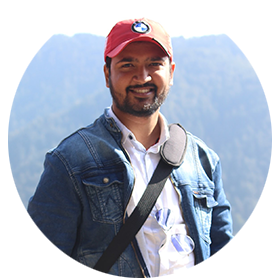 Latest posts by Amit Kumar
(see all)