Given below The List of Bollywood Celebrities born in November
November 1 – Aishwarya Rai Bachchan
Aishwarya Rai Bachchan is often cited as "The most Beautiful Woman in the world". She was crownedMiss World 1994 pageant, after which she started receiving offers to act in films. Her physical appearance has made her a style icon for young women. She has establised herself as the most influential celebrities in India. She married Abhishek Bachchan in 2007 and have one daughter. She keeps her personal life well-guarded.

November 1 –Tabassum Fatima Hashmi
Famously known as Tabu. She was born in Hyderabad, Andhra Pradesh. She is one of the finest actors in India. She has often played troubled, complicated women, from fictional to literary in independent cinema. She was honored with the Padma Shri in 2011.

November 1 –Ileana D'cruz
She is an Indian actress and model who made her Hindi film debut with the film Barfi. Her acting in Barfi was well appreciated by audience. This was her first and fantastic film which made her a superstar. She has very vibrant and expressive eyes.

November 2 – Shahrukh Khan
Fondly known as King Khan of Bollywood. He has worked as an Indian actor, film producer and television personality.He has been one of the most successful film actors in the world. Many of his films display national integrity, or gender, racial, social and religious differences and grievances. He is also known as Romance king and was awarded Padma Shri by the government of India in 2005.
November3–Monali Thakur
Monali Thakur was born in Bengali musical family in Kolkata to a professional singer and actor in Bengali film industry. She is one of the most versatile playback singers in Bollywood. Her songs never fails to touch people's heart. She has won the Best Female Playback Singer for the song MohMohKeDhaage.
November 13–Juhi Chawla
Juhi Chawla is an Indian actress-film producer-entrepreneur. She was also the winner of the 1984Miss India beauty pageant. Juhi was born and raised in Ambala, Haryana. She is one of the few actresses who could carry out any role with ease. She reflected charm in every role she played.

November 19–Sushmita Sen
Sushmita Sen is an Indian actress born in Hyderabad. She won Miss India 1994 and Miss Universe 1994 at the age of 18. Since then she has been primarily working in Hindi films. She has not worked in many films but her work is magnificent. She is also involved in a lot of charity work and teaches other women to live life on our own terms.
November22 –KartikAaryan
KartikAaryan was born in Gwalior, Madhya Pradesh. He started modelling while pursuing an engineering degree in biotechnology. PyaarkaPunchnama 2(2005) was proved to be a breakthrough for him.His acting skills are most appreciated when seen in a comical role.
November26–Arjun Rampal
Arjun Rampal was born in Jabalpur, Madhya Pradesh. He is an actor-model-filmmaker-television personality. He made his debut in PyarIshqAurMohabbat in 2001 and since then acted in more than 40 films. He is a mixture of good looks and brains and he is mature enough to pick those roles which suits his personality.
November 28–Yami Gautam
Yami was born in Bilaspur, Himachal Pradesh. Firstly, she was starred in few television shows. But made her Hindi film debut in 2012 with the comedy film Vicky Donor which was a commercial success. She received praise for her acting skills in the film. She is the only Indian actress to act in 6 different languages.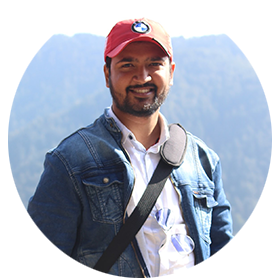 Latest posts by Amit Kumar
(see all)