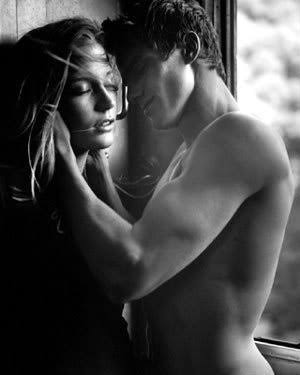 Manish was having a tough time in the airport. The threat of corona virus which was creating a havoc in Wuhan had made the Indian authorities alert. It was announced that every traveller would be tested and if found carrying the slightest symptoms of the virus in them, they would be quarantined for 14 days at the isolation wards managed at the airport. Manish was ready to do anything to reach Sumi, and he didn't want this to be the obstruction. However, the situation was cruel.
If at all he shown the signs of the virus, he will be quarantined and Sumi will be leaving the city after two days. All his efforts to fly to the city would go vain. He could feel his heart beating high and his pulse rising high due to sudden tension. Time was flying. It was already afternoon and he stood helpless there waiting for his turn, the formalities and then the luggage. Frustration was at peak.
Sumi on the other hand felt asleep on the sofa near the door waiting for his call. Her sleeping eyes could be seen with tears reaching her cheeks. She knew this could have happened. She knew the upcoming problems and the plans to be undertaken at the airports, yet, she never thought it to be practised suddenly. She thought she could have warned him. But, she didn't as she had the equal desire to meet him and be with him although she never expressed openly. It was afternoon and Sumi was still lying on the sofa with the least hopes she could gather in the situation of crisis which suddenly became a matter of hue and cry in the entire country.
It was Manish's turn; he kept praying to get away from that situation. The moment he approached the medical assistant, he stood still in nervous and with his fingers crossed as if a child waiting to go home after exams. Yes, he cleared it and as soon as he got the green signal to proceed, he ran like a terrified person haunted by some ghost.
He pulled his bag with force and rushed out of the airport. He chose not to call Sumi as it was too late and decided to give her a surprise. Manish took out his mobile to confirm the address sent by her and hurried to catch a taxi. It was already 4 in the evening and Manish regretted of having the whole day wasted. He had just two days left out of three for Sumi. Yet, something is better than nothing. With this in his mind, he took a taxi to her place.
Manish decided to take a different room as he felt the necessity to take bath and change before carrying any germs to her room. Moreover, he was already too late and it would indeed be a surprise for Sumi. Manish took the keys and headed towards his room which was just opposite to Sumi's. he took out his mobile and reassured her room number. The silence outside her room made him sink for a while. He made her wait and she must have gone out or must have engaged herself in her work. He thought. He didn't want any single more minute to be wasted. He went inside, took bath and got ready to ring her door bell.
It was 7 pm and Sumi had lost all her hopes by then. She took to change her dress as it was no more required. She started unbuttoning her black shirt. The moment she reached the third button, there she heard the bell ringing. Her heart skipped in excitement. She wanted him to be at the door. She ran towards the door without bothering to button her shirt and there he stood smiling with tears in his eyes. Sumi stood still in surprise. Tears rolled down. They kept standing at the door staring at each other.
After few minutes, Manish came back to normalcy and spoke,
"Will you let me in my lady?"
Sumi moved aside without uttering a single word. Manish turned and pushed the door to lock them in. Sumi was still amazed failing to believe Manish in front of her. She spoke,
"You…really…here…" Before she could speak another word, Manish grabbed her forced his lips on hers and locked them with his mouth pushing her towards the wall. He kept kissing her till she was stuck by the wall having no way to move. Manish held her hands tight on the walls, pushed himself against her still eating her lips and tongue without letting her move or speak. With the left hand he held both her delicate hands above and with his right he pulled her skirt to tear it apart. He pulled her skirt down and with his legs forced it to move out of her legs. He kissed her aggressively and went down biting her ears and then her neck. Her unbuttoned shirt welcomed him to kiss her deep cleavage. He was furious and tore her shirt apart throwing it away. She panted without being able to utter any word. He kissed her eyes and brought down his lips to her shiny cleavage, his tongue relished her cleavage in hunger. He moved his hands behind letting her hands free and unhooked her bra throwing it on the floor. He couldn't stop, he fondles her beautiful breasts teasing her nipples and sucking them deep. Sumi made no attempt to stop him. She closed her eyes moaning and wanting more. He kept relishing them till she heard his name on her lips.
"Manish…"
This aroused his senses high and he slid his hand below rubbing her till he could hear her moan high. There was no way for her to get away. She loved it and let him rule her body. He kept on rubbing her panties making her go wild. Sumi hugged him tight wanting him more and more. Manish lifted her and took her to the bed, laid on top of her. She could feel his manhood hard on top of her pussy as he dragged himself up and down above her. He kissed her face, her lips, her neck and slid his tongue to her naval. He pulled her panties out with force and rubbed her clitoris till she screamed in pleasure repeating his name again and again. Manish whispered in her ears,
"I won't fuck you until you plead me to fuck you."
He continued rubbing her clitoris and feeding her breasts and nipples enjoying her expressions of want and desire. He kept torturing her rubbing her faster and could feel her wetness dripping and wanting him in.
He asked,
"Do you want me to go ahead Sumi? If, yes, plead me to fuck you."
Sumi with her usual arrogance spoke moaning high with her swollen breasts, her body demanding, yet her lips restricting her to plead him,
"You are yet to know my story Manish. You are yet to know me in real."
(Will Sumi allow him to go ahead? Will she plead him? Will Manish listen to her story, or will he still be with her after listening to her life's terrible past) To know more, keep reading