Are you new to voice acting and are wondering where to start? Since the voice acting industry is quite diverse, it offers people with great talent many opportunities. Finding different voice acting jobs is easy since the industry keeps on growing. You only need to find out what you are good in then choose a suitable niche. The diversity in voice acting is what makes this industry quite enjoyable to work in. We discuss some of the famous voice-over jobs that many talented people choose in this business. Enjoy!
Commercials
Some of the media channels, such as radio and television, always have many advertisements that target specific people. If you have a great voice and are good at compelling people, you should consider venturing into commercial voice acting. Being a voice actor on different commercials gives you the chance to promote specific products. Your job would be to pass a specific message across.
Rather than playing a particular character, commercial voice over jobs involve communicating messages to potential consumers. This is an exciting job to do since it helps you influence peoples' decisions and can help you earn a decent amount. This is one of the most competitive voice-over jobs since many people want to do voice over acting on TV and radio. Casting directors for different commercials are always in search of voice actors with unique voices that can quickly compel the target market. Having experience as a voice actor can make it easy for you to be considered for commercial voice over jobs.
Animations
Unlike in the past, when cartoons were associated with kids, everyone, including adults nowadays, enjoy watching animations. Since different animations incorporate voice acting, you can easily find a job in this niche. While some voice actors specialize in kids' programs, others deal with adult TV programs. This niche gives you a chance to bring some different characters to life.
If you like entertaining people and have a great voice, you should click this site to find animation voice over jobs. The film industry looks for talented actors that can take on voice animated characters. To succeed in this niche, you should be talented in using various tones, modulations, and volumes.
Narration
Narration voice-overs are also common in this business. If you choose this niche, there is a lot that you can do, such as recording audiobooks or narrating documentaries. In audiobooks, you can play various characters in a particular story. This can make an audiobook more dynamic. To be considered for the role, you should master how to read clearly so that you can give readers an enhanced experience.
Apart from playing a particular character, you can also narrate by engaging in documentaries. Being such a voice actor gives you a chance to move different stories along to engage listeners more. Since most people love watching documentaries, you have to be an excellent narrator to capture their attention. Being a voice actor in this field is not easy since you have to set the tone. You have to understand the story you are telling the audience and use your voice to convey certain emotions. Narrators also have a distinctive voice that is not only deep but also dramatic.
Video games
Since many people like spending their free time playing video games, the demand for voice actors in this niche is high. You should consider getting a video game voice over job since this can help you take on different characters that you may not have encountered before. For instance, you can take on unique characters such as talking birds or powerful ninjas. Since the content in video games is quite diverse, venturing in this field allows you to enhance your voice acting skills.
For you to be considered in the field, you should not only be good at storytelling but also have a pleasant and energizing voice. This can help you keep different players motivated so that they can continue playing for long. Before applying for such a job, you should familiarize yourself with the various video game genres available and find out some of the roles that you may encounter in the business. Having some basic knowledge about video games can help you choose the right video game projects.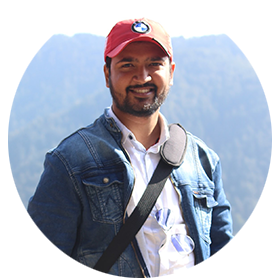 Latest posts by Amit Kumar
(see all)