Winters can be tough. You love to dress up but can't cause you to feel too cold. And wearing pants to work every day is simply too boring. However, using some styling tips, you can easily wear dresses to your work just like summers. Here are some of the tips advocated by fashionistas and style icons:
Layering
Turtlenecks are classy, comfortable and chic while keeping us warm and comfortable. This is one fashion style that is a must-have in winters. Wear it over sweaters or add a jacket or coat over them and you are well protected in winters without giving up on style quotient. You could choose well-structured trousers or a skirt with them and pair them with accessories like boots and stylish bag.
Boot it up
Dressing up for winters is incomplete without having boots in your wardrobe. Whether you want to team it up with dresses or jeans, there are a variety of sizes available from ankle length to knee length.
You could even wear short dresses in chilling weather with appropriate boots.
Bring out those coats
Long coats or smart jackets, this is the season to flaunt them. You could even add in some accessories like a nice belt to provide a new look to your coat.
A maxi or midi dress looks perfect in this chill with perfectly matching coat. Fur is warm and cozy as well as trendy too. You can easily pair your faux fur coat with dresses and sweaters while keeping yourself warm.
Accessories work wonders
Adding a trendy scarf to your attire keeps you warm while adding charm to your style. Drape one across your neck or shoulder or wear it over your head. A stylish hat also adds charm to your looks.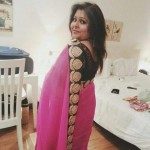 Ishi is a Professional Content writer and an Editor. She loves curating articles on various niches to spread awareness among her readers based on her research. When she is not writing, she loves baking and is a professional chocolatier.

She researches not only on technical niches but has also written many blogs on fashion, travel and self-help.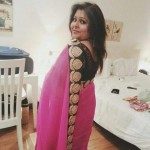 Latest posts by Ishi Agrawal (see all)