Health
Key takeaways from the Pandemic
The world is shook by the catastrophe that has jinxed the earth with a deadly virus called covid 19 which has suddenly given a pause to the world with an unstipulated time limit. The abrupt stagnation that this pandemic has brought into the lives of each individual irrespective of caste, color, creed, ethnicity, nationality etc. has taxed huge on not just social, economic or personal spheres of lives but tremendously on the mental health or overall well-being of an individual. The concept of uncertainty which has prevailed in everyone's life has left people with no other choice but just to sit and wonder what happens next.
Anxiety which is a vague prolonged fear that leaves one into splits has now become a quarantined life style. When the normal functioning of lives stop, one is left bewildered, worried and apprehensive of the course of life ahead. The day to day stressors have been taken a toll by the catastrophic stressors such as the ones during PTSD. One is left in a kind of existential crisis, where people have suddenly stopped wondering about the materialistic lives, and then worrying about the existence of human life.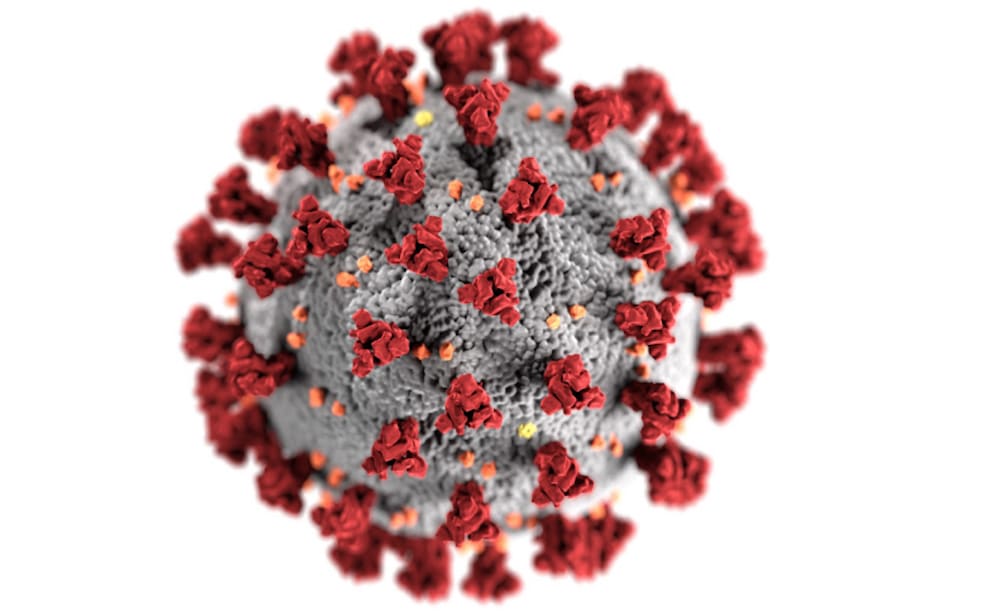 The constant obsession of washing hands, using sanitizers, not touching any surface or objects, and haunted by human touch has impacted enormously on the normal functioning of lives of people and this is not leaving anytime soon. This obsession will find itself in varying degrees and manner in everyone for a longer period of time. The bouncing back to a normal life is a mere dream for people and not falling prey to covid 19 is the ultimate goal and falling prey to it as the nightmare. This can be summed up as quest of people to bring their lives back to normal yet fearing the defiance to the expected practices and precautions.
This has become like a stumbling block especially for those who usually found an escape in their daily routines whether schools, colleges or workplace etc. being stuck in the four walls with absolute no clue about the life ahead has jolted their coping mechanism and space strongly. The problem of personal space especially a matter of concern in India viewing the socialization pattern, culture and also density of population and space at home, has made it difficult for many people, be it teens or married couples to adjust for a longer period of time and living 24 x7 together , leads to frustration. This condition further taxes their ability to adjust with the ongoing scenario, either leading to mal relations , constant fights , arguments further deteriorating the healthy environment a family should facilitate and making one feeling totally helpless.
Such kinds of unusual situations, results in the huge self-doubt and questioning self-efficacy of an individual. There is no individual in the world that is not facing any stress in the ongoing scenario. The nature of stressors vary giving respect to the huge diversity and subjectivity of human mind, but one thing remains common that is seeing the dark side and repercussions this virus has tagged along , to which humans are absolutely unable to find an escape from.
This is like an unknown mirage that has a thick layer of scum that pulls people in it to which there's no solution.  The huge pressure of power prestige responsibility on the top notches, ministers, authorities etc. to substantiate the point, a reference of the finance minister of Hessestate, was found dead near the railway track reportedly by suicide, reason being inability to handle the stress and pressure because of the pandemic and huge economic loss. When the coping capacity and appraisal of stress goes weak by an individual, this implies huge Impact on the mental health, which exceeds beyond the coping capacity.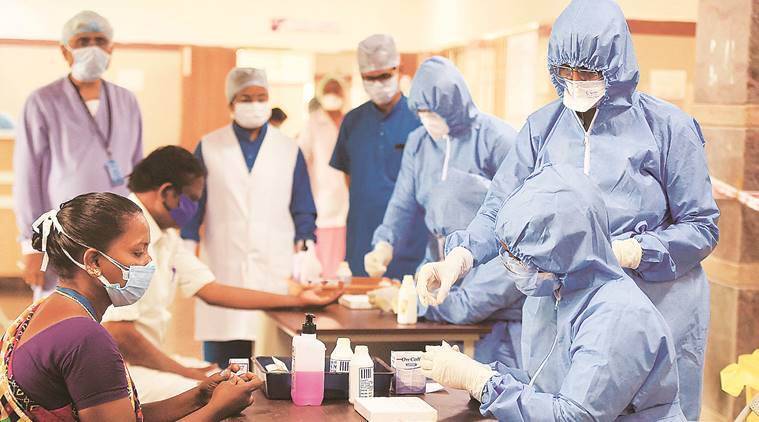 People are struggling due to social distancing, those who were sociable are not able to survive isolation, the restrictions to meet friends, relatives, close connections have left people in distress, and handling love relationships have become a task for many people, as distancing may act as a huge barrier in maintenance of the same. This becomes torturous and results in negative self-evaluation and cognitive consequences on health. This is even more mentally taxing for elderly, as they need socializing, meeting people, enjoying park walks to keep them healthy.
The social media platforms, news channels, media coverage, and whatsapp forwards are all flooded with covid cases, counts, advice, unrest around the world and within the country, there goes no single day in any household where the situation is not talked about. This has taken a form of sowed seed of stress that knows no way to leave. This is the time that is testing resilience of an individual in real sense. Seeing the graphs of active cases, confirmed cases and deceased, have left people in torment.
That is why it is being advised that one shouldn't be so active in watching news, reading covid related problems much in detail but yet they need to be aware of all the possibilities and consequences.
The fear of getting diagnosed by the virus is so petrifying that some patients have jumped off from isolation wards even before the report was out. This is the intensity of the impact on psychological health of an individual. In addition to this stress, the economic stability has faced a huge shake off in the lives of people, as source of earning has come to a halt and people constantly calculating and relying on their savings, and those who are running out of liquid cash rely on the social contacts for tangible, material support. The livelihood further is endangered with almost no ray of hope for its betterment.
This is the situation where we are constantly worried about the well-being of our near and dear ones; the technology that keeps us in sync with our distant relatives, video calls, calls, texting is the last and only resort. We not just only need to keep our anxiety in check but of others too. This is huge in case of young and especially kids who fear death, death of their dear ones, and fear of the treatment. The sudden shut of schools, have made them lose contact with friends and learning environment, with no holistic comprehensibility of the ongoing situation, so keeping them engaged at homes is a task for parents in order to keep their mental health restored.
Similar situation being faced by college students and graduates, their plans of flying abroad for higher studies and career plans have totally been shattered, wastage of an academic year with no guarantee of improvement further has tolled over the health, and has become a major stressor. Though many universities are organizing webinars, video conferences as assurance to students related to their queries but this situation remains ambiguous for a longer stretch of time.
The dynamic nature of the virus which keeps on revealing the new forms of attack, symptoms and treatments, has left people in a feeling of anguish, and impact is so deep seated that even if people have touched any food packets from outside, a normal sneeze can horrify them, if this continues for a longer time this can take a form of deep rooted problem for lives and will hamper normal functioning of life. People who are beauty and looks conscious are also worried about the fact that one can't move outside without masks and covers which has hampered their mental equilibrium too. Living in confinement by choice is congruent with the mental peace but when this is done with no alternate choice, every day feels like a year for people.
This pandemic has adversely affected poor, those who earned on daily basis and many don't even have a roof to survive. The poor are in a state of great affliction. The pain of separation, survival, financial paucity, lack of provisions of social distancing is at its peak.
The word " hope" is what people are living with, which acts as a positive light in lives, hoping betterment of the situation and optimism as the key ahead and people would better embrace the normal lifestyle which was earlier taken for granted. The feelings of regret, gratitude is also prominent, where the quote "regret is stronger than gratitude" reflected upon by Anne Frank has become a present day story for most.
Work from home has also posed a great challenge on people, sudden work load, fear of losing jobs , expectance of recession in economy, fear of being unemployed , inability to strike balance between home and office life has taken a huge toll on the well-being of a human. The feeling of vulnerability to exposure to every aspect being uncertain with no defined path to follow has led to a mental health crisis. This calls for a state where one needs to plan a full transformation of life which is not swinging well with everyone provided variance and uniqueness in everyone's psychologicalmake up and also in a way a chance to revisit any wrong choices in life.
If there's a bucket full negative impact, then seeing on a brighter side to feel better, the nature and earth is healing. Birds are chirping like never before, animals are living their lives of contentment, which earlier was like living in a compromise in a human build space and now in their own spaces with lively spirits of nature which they always longed for. Psychological health is not only important for humans but equally noticeable in animals too. The environment is clean, less pollution levels than ever before, dolphins and fishes swaying to the beats of joy in water bodies which were always crumbled in its essence because of pollution by humans.
People can and should psychologically try to be in a healthy state in order to enforce a positive aura and vibrations in the atmosphere and in a way can consider being stuck as reparation to the environment. The replacement of negative thoughts by positive by considering the fact that the earlier due to a lot of congestion of traffic, pollution by factories , CFCs etc. had impacted lives of flora and fauna in a huge amount every year, humans lost lives in accidents, rapes, murders and other crimes. This has come to a halt and people have been given a self-introspective space and time in the form of lockdown when one can actually reflect upon the doings of oneself and others and come out to be someone who has greater value of life, environment one is blessed with, the importance of family, relations, love, social circle and monetary management.
This is also affecting the cognitive being of humans, as now the mindset is getting more inclined towards expenditure on health related items; secure health insurance and life than on mere materialistic items, and excessive fast and entertainment dominant life style.
This also implies the essence of a quote which people usually keep up to books only, that is you live only once, make sure it is to the fullest. In the rat race of making money, usually people had left behind their relations, time to think about what people actually want, feel and what will make them the happiest. This is the break from the race and fast life, where people can actually realize the significance of what they were actually running for. The feelings of animosity, jealousy, betrayal etc. has to be given a reality check too. And this is the way each one would realize that there's nothing vital than health of oneself and others important in their lives, and this is the time where one can actually realize that 'health is wealth'.
The trend of saving money for future, planning ahead in future, and losing pace of time today will surely observe an insightful transformation in the mindset of people today. A future investment in gold and other precious metals, properties, social pressure of big fat weddings, is totally not needed, and this is being discerned today. Thinking of those families, parents who were reluctant to feel the joy of a baby girl in the family only because she has to be married one day with lots of money invested in the wedding rituals, no longer will this brunt be felt, thus shaping society better.
People used to feel like having a break from their busy work or study schedules, procrastinating work, and now that everything is halted, people realize the importance of being busy and how important working is and more than that to maintain balance between work and leisure.
One needs to live in present and not future, people in order to match the lifestyle in the competitive world, were in a habit to spend more than their earnings by deferring payments, taking loans with a surety to pay them in future, these people are in debts today. This gives another lesson to imbibe that is to carefully manage one's lifestyle in the accordance with what one earns in order to have peaceful life. As real happiness doesn't lie in materialistic fame and life but only in the peace and stability of mind. People will now know how to better take care of their mental health and be satisfied in what one has. There were times when people had stopped realizing the importance and savoring joy in what they have, but were only busy in chasing what they don't. This is the time when people have started finding joy in those little things which were earlier bluntly ignored. People are learning to be happy without having junk food, but simply enjoying the beauty and love of homemade food's fragrance. Actually having a reality check that we have not lost the normal life but we have lost an aspect of the life that was just surface based, fake and negative which we simply assumed to be important but in reality it is totally vain.
This is the time which has impacted our psychological being hugely yet at the same time has made sure that we learn how to take care of our mental health in the best manner in the upcoming years which will surely be much beautiful, love filled and principally peaceful than ever before. We have been awakened from the deep sleep of a mirage which was not making the quality of our mental health anyway better and now we are actually trying to live a realistic life and build a better future and live more humanely. Being humans we had forgotten how to reflect humanity, which is now being restored in the divine or nature's own grueling way.
Thus it is strongly believed that our wellbeing is much more than we can see and feel, it is in our hands how to design this canvas of mind in its best framework even in the most baffling, exigent and strenuous times like it is now.