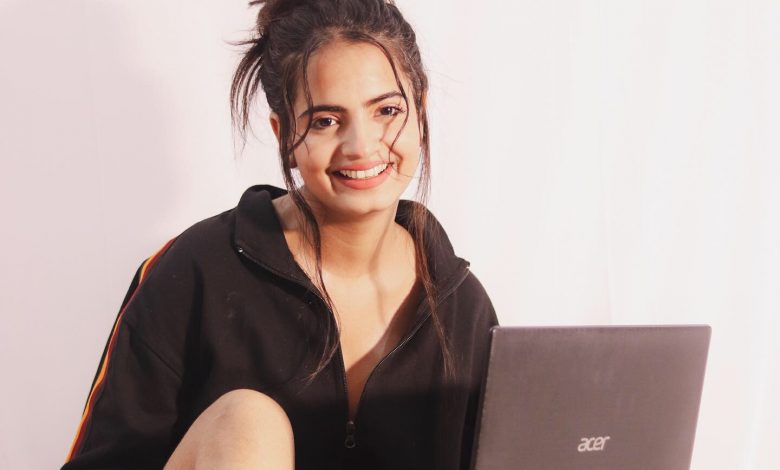 Alisha Singh, fashion and fitness enthusiast and a digital content creator From Patna, Bihar. In an interview with YoursNews, She shared his  success story.
"Don't let your dreams scare you. Discipline and practice are the two things that can take you places. Whatever you are doing in your life, give it your all and eventually you will see yourself growing as a person and in the professional arena as well."
Can you tell our readers about yourself and your profession?

I am alisha singh, a 22 year old, fashion and fitness enthusiast and a digital content creator on Youtube and Instagram. I have been creating fashion, fitness and lifestyle videos on Youtube from 3 years now. Apart from that, i am a journalism and mass communication student who has a keen interest in camera and being in front of the camera.
Describe how did you first get into Your profession?

I uploaded my first video on August 18,2018. But i was working on this idea from really long. And what made me fall into this profession is my love for fashion which eventually integrated with camera. I always wanted to do something unconventional, and creating fashion content in my city was an absolutely alien thing three years back. But i am glad, people are drawing inspiration from what i do and we are growing in this area.

Can you tell me some of your strengths that really helped you in profession?

My strength or say my pillar to everything is my family, some very supportive friends. Especially my mother, and my younger brother, they had faith in me and my work. That, really motivated me, and made me work even harder.

How would you describe your profession style?

Effortlessly relatable.

What would be your ideal working environment?

A clean space where in i can do a lot of content brainstorming and creation.
How do you manage time to run your profession?

As i said, i am a mass communication student too. To manage both was a very hectic job but with time, i aced at it. Because i know, both of the things are equally important. It often make me sacrifice my sleep, chill outs with my buddies, family functions. But i have my priorities, very clear in my mind.

How do you want to improve yourself in the next year?

I want to work even more in the coming year, on a lot of creative things, innovative videos, and to be more engaging and relatable for my audience.

What was your greatest failure and what did you learn from that?

After my 12th boards, i was clueless, i even didn't scored very well. I was anxious about my future and when this YouTube thing happened, i worked and fortunately succeeded. Then i understood, it's okay to not have plans.

Tell me about your proudest achievement?

It's a really long list. When i got featured in a renowned newspaper, and the title said "Patna ki phli fashion youtuber bni alisha". Working for good brands like Amazon, Azani care, wow skin science etc. Got invited to be in the judge panel of some fashion shows.
Who has impacted you most in profession and how?

I get inspired from everyone around me, who is working hard to be independent. I am well aware about the fact that everyone around us is not in a very comfortable state, yet we all are trying our best to keep the ball moving. My mom inspires me the most. The trait of hardwork that I have is something I got from her.

What is your greatest achievement outside of profession?

I feel that I can remain calm and composed even in a very tough situation and that is something that I think has helped me a lot in my profession as well as otherwise.