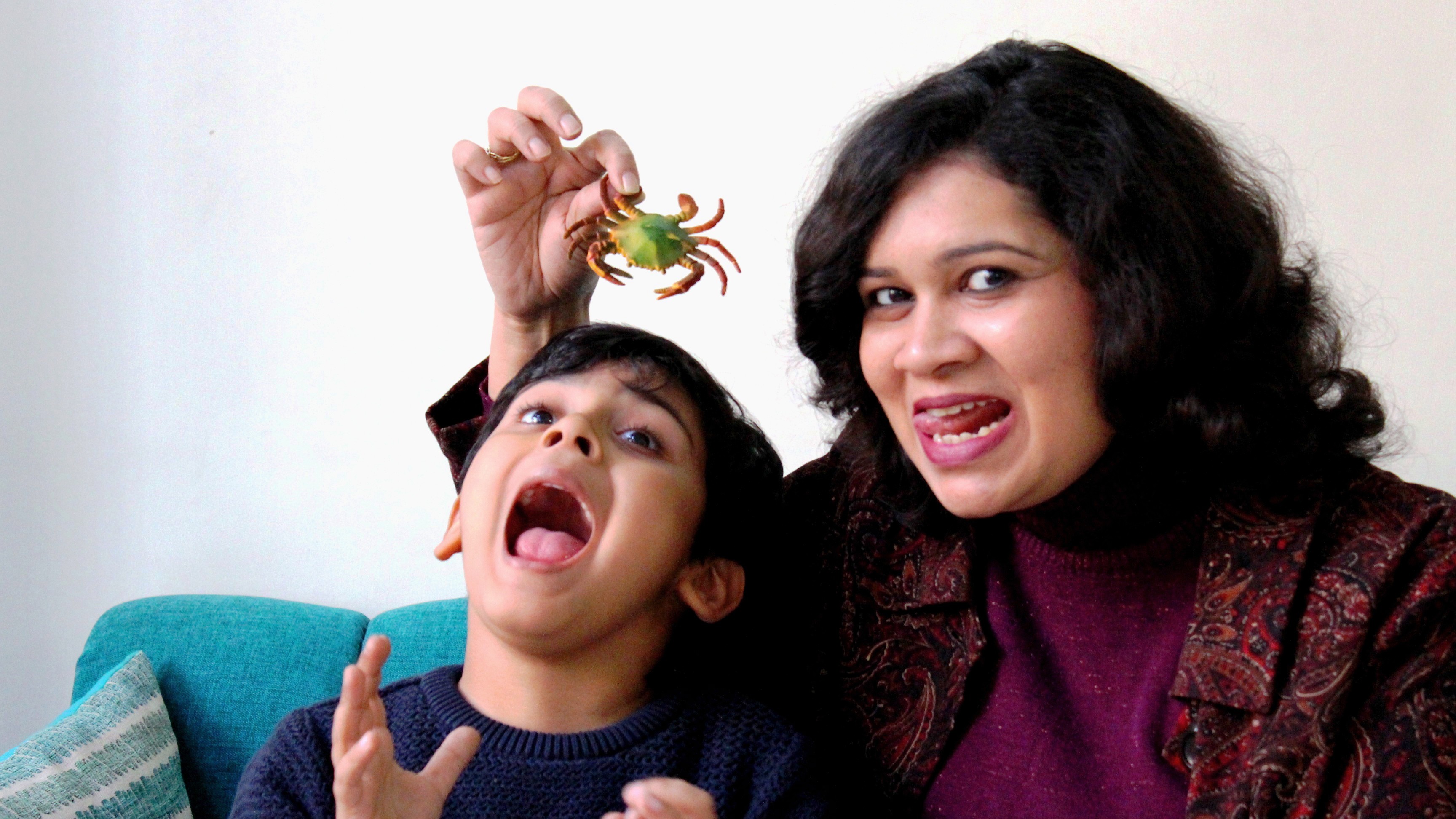 Nora Bali Mother of a handsome 6 year old who loves to celebrate life every single day and wants to capture everything beautiful in her life.
In an interview with YoursNews, She shared her  success story.
1. Can you tell our readers about yourself and your profession?
A PR and marketing communication specialist by profession, I gave up my corporate career in MarCom as I wanted to give all the time to my little bundle of joy who came into my life in the year 2012.
Spending the early years of motherhood with my LO was the most cherishing time filled with kisses, smiles, tears, hugs, a lot of poop & puke, but most of all – a heck of a lot of love and joy! As I elevated from a toddler mom to a pre-schooler, there were many things I wanted to teach my son.
Like most other moms, I used to take on the internet and YouTube to find answers to my never-ending questions about Parenting. I found hundreds and thousands of DIY videos and makeup tutorials on "how to look your best in a party" to "how to apply an eyeliner in 30 secs" but it was shocking to find that there were no videos on "how to raise a smart kid" I did not find anything on "how to make them confident?" or "how to travel with kids abroad".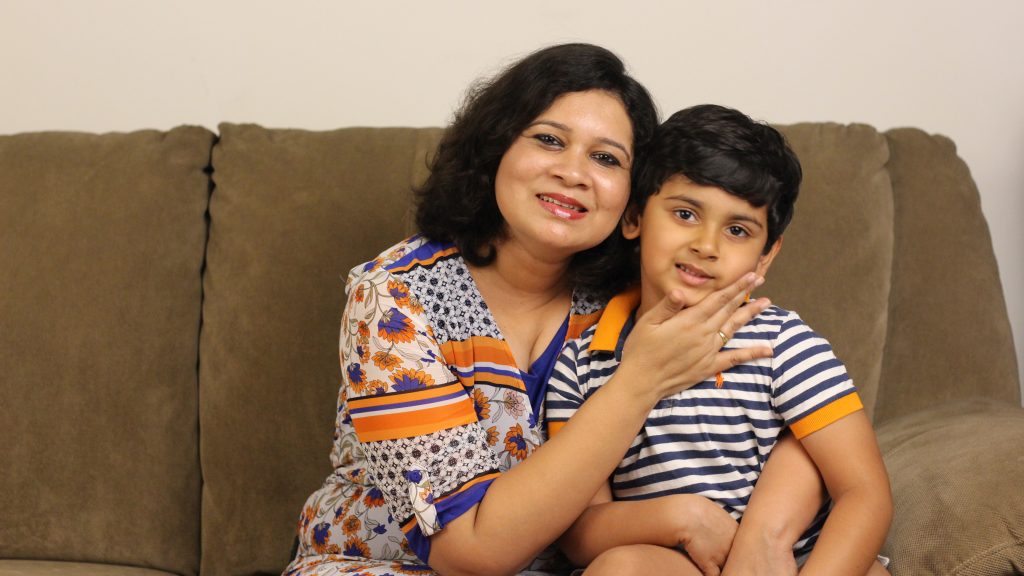 As I had a long trip planned to USA and I had to travel for almost a month with a 4-year-old, I decided that I am going to document every fun learnings, tricks and hacks, travel trivia that will help moms to plan their best trip with their kids. After I came back, I started my channel – A Classic Mom on 21 Jun 2017.
Till date, I have created around 80 videos talking about genuine concerns, ups and downs about how to take every step with your child to make him independent and smart and outspoken. I even recently started a fun series called Unparenting where I basically propose parents to "stop being a parent" and smartly find solutions to teach your kids various life skills and values without handholding them.
Apart from that, food is a primary concern for all busy millennial moms, so I have a solution for them too- I have a cooking series called – Yummy By Mummy where I share recipes for kids not only in English but also in Hindi, Oriya and Punjabi. My Quick Tiffin recipe video is the most loved video and has reached a number of moms across India and I received many messages and fan mails thanking for the recipes.
Being in the content making field my intent is to bring out simple relatable things in fun creative ways so I converted my love for comic books into these funny ACM (A Classic Mom) comic strips which moms can totally relate to and they have given me so much love for that. You can see my comic strips on my Instagram account and IGTV. It will soon be uploaded on my YouTube channel too.
2. Describe how did you first get into Your profession?
I loved to write and had a lifestyle blog before this but when I came across video content and the way the dimensions of content creation was changing, I decided that…come what may, I want to make videos for the rest of my life and nothing can stop me.
I launched my channel A Classic Mom to create genuine, authentic, tried and tested content to reach out to busy millennial moms who struggle to teach their kids basic life skills, safety techniques and make them independent smart kids of tomorrow. I am very passionate about creating such content which is out of love and not because I want to get paid. It is a heart to heart to all moms out there about the thigs that actually worked for me. Maybe if you try, it can work for your kids as well. It is a channel created by a mom, run by a mom and for the moms.
3. Can you tell me some of your strengths that really helped you in profession?
One of my greatest strengths is I make videos and content around real life stories and I try interesting methods to showcase them. I try to keep myself updated and I create videos on ideas and tips that have worked for me. So that has worked well for me and my channel.
4. How would you describe your profession style?
My working style is very dynamic. I tend to keep my content very new & fresh and not repetitive. I do a lot of experiments with my videos but the focus is in and around making kids smart, self-sufficient and independent. You will find videos on smart early learning activities for kids – be it outdoor, indoor, safety tips to keep our little champs safe from sexual predators, road accidents, when they are alone; travel tips and trivia's, explorations, kids events, artsy activities, urban nature explorations, and my cooking series – Yummy by Mummy – quick and easy recipes that kids will enjoy – healthy and otherwise that busy millennial moms can make easily.
5. What would be your ideal working environment?
I don't really have a fixed environment per se. My entire life as well as my YouTube channel revolves around my little one. I just pick stories from my everyday life. My naughty 6-year-old gives me enough content in a day's time. Kids are so smart these days, no single books or methodology work when it comes to parenting. I travel a lot which also helps.
6. How do you manage time to run your profession?
I start my day early and hit the bed early with my son. When he is around it is pretty much running around him. I do my writing and scripting and part of my shoot when he is in school. Most of my videos involve my son too so I juggle his time in between his studies and hobby classes.
7. How do you want to improve yourself in the next year?
I would like to increase and diversify A Classic Mom. It can expand to cater to various age groups from toddlers to teens as well as increase the number of videos I post from thrice a week to daily videos. I look forward to seek bigger collaborations as well as tie ups with brands that can help make ACM grow.
8. What was your greatest failure and what did you learn from that?
I don't have any particular failure, but I can say that I regret not starting A Classic Mom much earlier.
9. Tell me about your proudest achievement?
Once when a mom subscriber told me that my video on safety from predators helped her educate her child and she actually used it in a real-life situation. That day I decided that I am going to make videos for the rest of my life! If it can help one, it sure can help many and I am going to do everything and anything to reach out to my audience and help them with my experiences. This has indeed been one of my greatest achievements.
10. Who has impacted you most in profession and how?
My son Laksh has impacted my profession the most. A Classic Mom and my entire life revolves around this naughty six-year-old. I am to document every single aspect of this little munchkin's life in a rather amusing and an interesting way.
11. What is your greatest achievement outside of profession?
I think becoming a mom itself was my biggest achievement in itself.