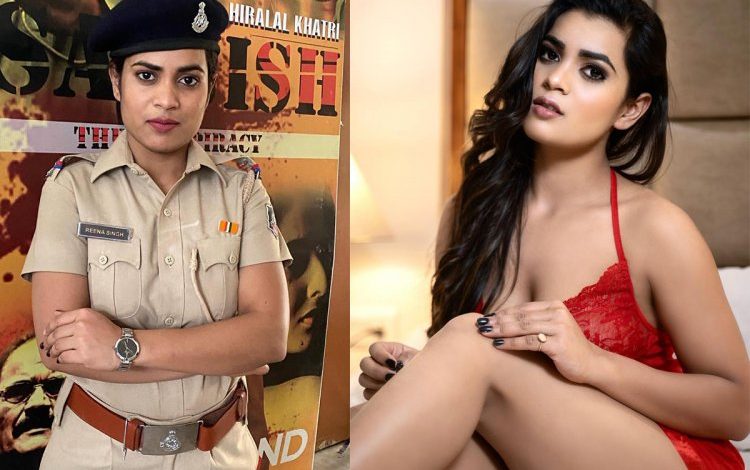 Shivani sharma , fashion and fitness enthusiast and an actress in big screens and OTT platform . In an interview with YoursNews, She shared his  success story.
"Don't let your dreams scare you. Discipline and practice are the two things that can take you places. Whatever you are doing in your life, give it your all and eventually you will see yourself growing as a person and in the professional arena as well."
The most beautiful 23 years with big eyes, fair complexion with long hair by profession actor and model
Shivani sharma , skilled in beauty, creativity and understanding wanted to become an engineer. but Now Shivani Sharma is making her name as an Actress.
Shivani , well known famous actress, recently completed hindi movie SURILI and ARTHAAT Webseries SAAJISH The Conspiracy " for Disney+ Hotstar "Pistol" Punjabi movie , "Rent " Telgu movie , and song for Zee music.
Shivani did many music video in Hindi, Haryanvi, Punjabi , Advertisement, brand T. V. Ad shoot, many more. she is own a Big title Beauty crown in her head to wear miss Mumbai Global India and a Brand Ambassador of KSI PVT LTD, and many more… Recently she is working for movie and Web series for Netflix, MX player and she is doing her debut movie in Telgu and many more languages …
Now Shivani also ready for performance on big Screen film and OTT. 'My journey was like that of others. shivani is most beautiful look like angel and she is hardworking devotion and dedication to her work perfectly. Recently In JIFFA Jharkhand International Film Festival Awards she got Excellence award for best Punjabi film actress and she worked in many fashion show as a jury and Celebrity guest.

Shivani said, Finally my hard work, dedication and choosing the right project started getting me great recognition, and now I am ready for my next big project too..