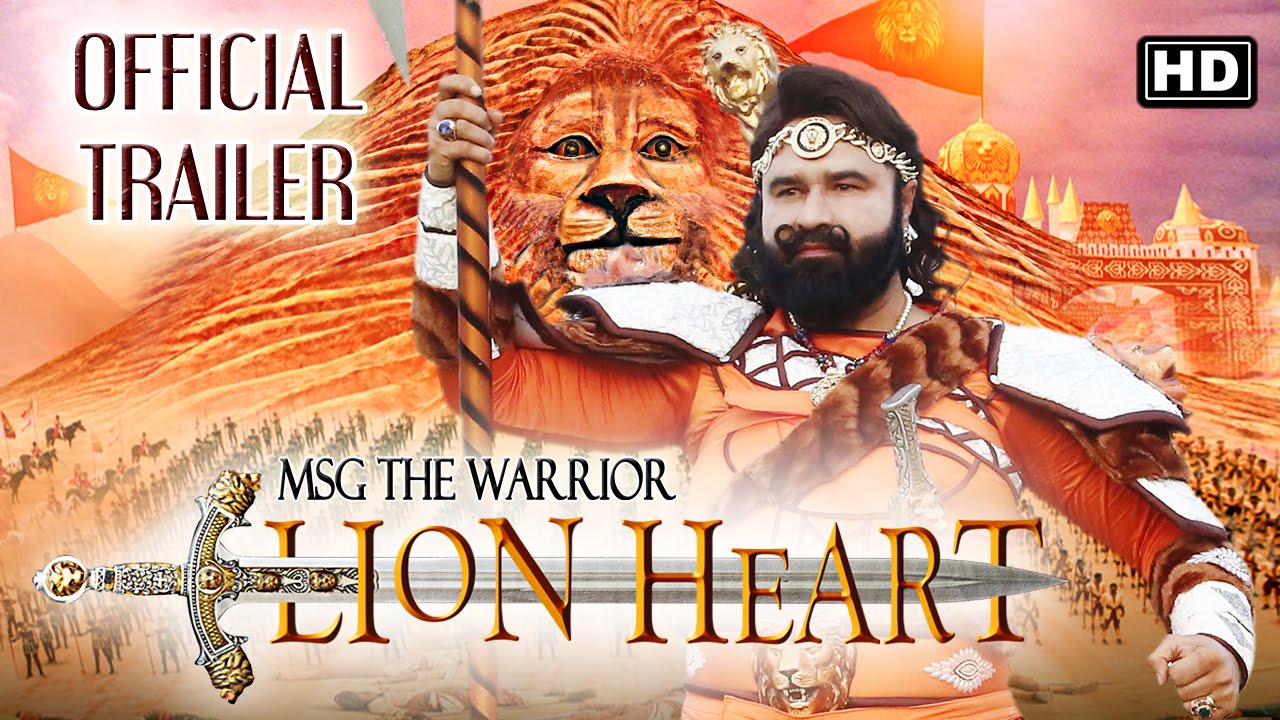 MSG The Warrior — Lionheart trailer: Gurmeet Ram Rahim Singh Insaan battles aliens with ease
After MSG: The Messenger and MSG-2: The Messenger, Dera Sacha Sauda chief Gurmeet Ram Rahim Singh Insaan is back headlining a new film.
This one is called MSG The Warrior — Lionheart and has its hero (and also scriptwriter, director, dialogue writer, costume and prop designer, playback singer, VFX supervisor etc) battling not social evils, but evil from a whole other dimension.
You have seen him fight against the social evils like drugs and gender issues in the earlier parts of the MSG series, but this time he will be pitted against the enemies from a different dimension altogether. Yes, he will be battling aliens who come to earth only to get kicked by the invincible Gurmeet Ram Rahim Singh who is now a top secret agent.
In the MSG films, Ram Rahim plays Guruji, a spiritual leader who is hell-bent on curing the world of social evils. In the first two films, Guruji does all of that wearing shades, glittery clothes, riding bikes, kicking butts, and what not. He has no f**ks to give about screenplay, direction, acting…the basic necessities required to pull off even a B-grade film. Ram Rahim, in actuality, has millions of fans, and they'd gladly pay 500 rupees and a leg, if needed be, to watch their guruji's films at the theatres…
Coming back to MSG: The Warrior, the film's trailer, at one point, declares Ram Rahim as I-kid-you-not "The most versatile person in the history of world cinema", as he has worked in the capacity of not one, not two, but 30 DIFFERENT ROLES in the film!