2018 was a good year for Bollywood. Some interesting movies from various genres have managed to make a mark on the box office. Be it Padmaavat, Stree, Badhaai Ho, Andhadhun, the list goes on. However, it comes to pucca paisa vasool value, there is only one movie that still comes to mind from the year – Simmba. With time, Rohit Shetty has mastered the masala movie genre and with Simmba, he has taken the experience to another level. Who would have thought of a cop cinematic universe in India!!? But more than that, Simmba in itself, stands as an entertaining package of action, romance and drama that is a must watch. Since it is now streaming on ZEE5, you must watch Simmba online to experience the Ranveer and Rohit combo in all its glory.
But then, what actually makes Simmba so awesome? Rather than using vague terms like spectacular cinematography, vibrant colour palette and what not, let's stick to the basic of Bollywood success. That is, the moments of wow that Rohit Shetty managed to create in the movie.
"Aala Re Aala" song
The massive sets, vibrant costumes and dancers everywhere, I would say this is the grandest song ever in a Rohit Shetty movie. Ranveer Singh is in top form as he slips into the bindass yet mischievous persona of Simmba. Seeing him do so fantastic dance moves kinda reminds me of songs from the classic 90s. Nothing too complex but yet a treat to watch. However, equal credits need to be given to the lyricist, singers and music director Tanishk Bagchi who did a kickass job with the music. This song was the perfect bang to the kickstart the film in Rohit Shetty style.
Shagun's Birthday
Simmba loves Shagun. But he does not know whether Shagun likes him. So, why does not he propose and clear his doubts? Because tyala laj vatat aahe (he feels shy). However, Shagun (Sara Ali Khan) finally manages to have a heart-to-heart conversation with Simmba about her expectations for her future husband. All of which, Simmba fulfils. But then, Shagun asks Simmba if he has a friend with such qualities. How the heartbroken Simmba reacts and what happens to him and Shagun? Well, watch out for this scene in the movie to get your answers.
Fight at the Police Station
At this point in the movie, not just Simmba but our blood is boiling too. Akruti, whom he called his sister, has been brutally raped and murdered and Simmba has found the crime's evidence in a phone. The villain Doorvva Ranade's (Sonu Sood) henchmen at a police station to take away the phone. The environment is tensed. Head Constable Mohile (Ashutosh Rana) yells and curses at Simmba for being so stone-hearted and money-minded that he'll let his sister's rapists go scot-free. But then, the tables are turned when Simmba beats every henchman of Ranade to a pulp and dons his uniform for the first time in the movie. The salute that Mohile gives to Simmba comes at a moment where your heart too is filled with pride.
The Encounter Sequence
Before this sequence, it felt like all was lost. The tapered evidence was rejected at court. Simmba's scuffle with Corporator David Cameron (Vipin Sharma) goes viral and leads to his suspension. However, when he sees Akruti's father break down and the women raise their demand for justice. Simmba decides that in his last night at Miramar police station, justice will be served. After which, the way he lures the rapists Sada and Giri into his plan and has them killed in any encounter is simply awesome. Also, it reminds of a similar scenario that played out in the original Singham movie and that's great.
The Return of Singham
But then the sequence that follows blows your mind away. Simmba is caught. He is being tortured by Ranade. But then, right in time, a jeep breaks into the spot and we see Singham come to the rescue. Like, as if having Simmba was not awesome enough, Singham joins the climax to take down Ranade for good. Trust me, few climax sequences have been satisfying as this one here.
So, these were some of the paisa vasool moments from Simmba. So, if you just kicked as I am from watching the movie, I would say why not watch it again? With the movie online on ZEE5, we can now watch it again and again whenever we want. Now, isn't that awesome?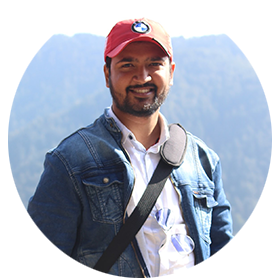 Latest posts by Amit Kumar
(see all)