This is one of the easy and handy desserts. You can barely see a person that doesn't like mosaic cake. For me the reason why I make this cake is it is light and delicious as well.
 Let's learn this recipe!
2,5 package of petit beurre biscuits.
Half package (125gr) margarine or butter.
120gr dark chocolate.
3 hill-filled spoons of cocoa.
 1glass of milk.
2 handful of coarse ground nuts.
2 bananas.
– At first you should cover the container which you are going to use with stretch film.
– Shred the biscuits into the container.
 – Melt the butter and chocolate with Ben mari method.
– Mix all the ingredients with biscuits and blend them gently.
– Pour half of the mixture into a mold and flatten it's surface.
-Put the bananas on it.
– Pour the another half of the mixture on it, put into the fridge and wait for 1 hour.
Your delicious cake is ready to eat!
This is a light chocolate cake made with tea biscuits (or Petit Beurres). I use tea biscuits since they don't have butter & are much lighter than Petit Beurres. This cake is easy and quick to make since no baking is needed.
Made this today and it was not only quick and easy, but also tasted great! I used the lattemiele biscuits from Trader Joes and they worked well.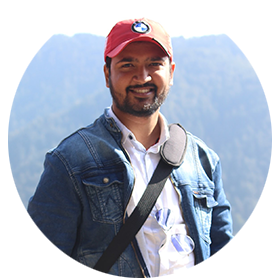 Latest posts by Amit Kumar
(see all)