Noida Film City-based Asian Academy of Arts and International Women's Film Forum honoured international acclaimed author and poetess Ms. Anshu Pal "Amrita" (New Delhi) and awarded with Dr. Sarojini Naidu ' The Nightingale of India' International Award.
On the occasion of the 6th Global Literary Festival, Dr. Sandeep Marwah, Director of Marwah Studio and Asian Academy of Arts and Dr. Ashok Tyagi, General Secretary of ICMEI conferred the award to Ms. Anshu Pal "Amrita" in the gracious presence of His Excellency Mr. Ganju.
Anshu Pal, an author and a poetess, is born into a middle class family in Pithoragarh, Uttarakhand. She was interested in writing since his childhood, started writing poetry at the age of 13. Most of the creations of Anshu Pal are based on Love and Relationships. She has Knowledge of 5 languages ​​including Hindi, English, Punjabi, Bangla, German. Her 3 books My Experience with Love, Mayur, and Let Love Prevail on Earth have been published. Anshu Pal has also been anchoring Hindi and English poetry seminars very confidently and gracefully .

Poet Anshu Pal has carved a distinct identity in national and international forums with her unique poetic style. Formerly, she has been awarded with Many national and international honors, including the fifth Global Literary Festival Award, Maharani Laxmi Bai Samman, Harivansh Rai Bachchan Award, Subhadra Kumari Chauhan Samman, Sahitya ke sitaare, and Maa Hans Vahini samman.
Poet Anshu Pal "Amrita", working in the international purchasing Office of BMW Company, expressed heartfelt gratitude to Dr. Sandeep Marwah, Dr. Sushil Bharti and ICMEI for this honor, and said that this honor has given her the escape velocity to perform better in future and she would continue to do better in her field. She will keep on giving new energy and he vows to make meaningful efforts in the same way.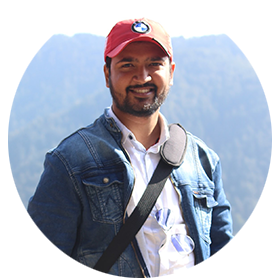 Latest posts by Amit Kumar
(see all)