Meet Sujata Banerjee Ghosh, is an aspiring model of Indian ethnicity based in Singapore. She recently participated in a photo shoot indoors and shares her thoughts with yours news. We hope her positive approach and real life experience towards making the most of an inconvenient situation inspires our readers to find moment of happiness under the current circumstances.

Sujata Banerjee Ghosh Share,
Having had a busy fortnight I wanted to unwind in a place close to nature. Pasir Ris Park beach on the eastern side of Singapore was my place of choice. This place is amazing get away within the city of Singapore. The place is lovely with boardwalk over the mangroves leading to the beach side.
The shoreline is dotted with strips of sandy beaches and sections of rocky shore. I looked around watching children playing with parents and friends, people walking for excercise and eagles fishing nearby. Sinking my feet into the soft sand, I walked into the pleasant evening breeze, listening to the waves lapping the sandy shore enjoying the view of before me. I sat down near the beach absorbing the sights and sounds around me.
Getting away from the regular hustle and bustle of everyday life for a few hours provided a very welcome break. This is just what I needed to recharge my batteries. As the sun set below the horizing, I got up and headed towards the nearby food outlets for a cup of tea, gearing up to get back to life in the city.

Within the bounds of this city, there are several beach fronts and nature reserves. I look forward to exploring other places in the near future.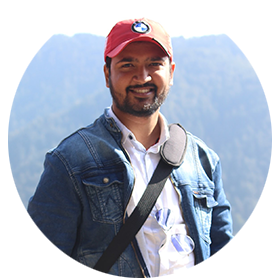 Latest posts by Amit Kumar
(see all)