Most people's relationship goal is to develop a long term, healthy and loving partnership that can stand the test of time. Giving gifts has always been a significant part of the procession achieving this. This is because gifts can be an expression of care and love creating a soft spot in one's heart.
All relationships are unique in their own way but one thing they all have in common is the impact that gifts can have on them. Gifts can serve as an expression of the things our words can't explain. They can be used to show love, appreciation and even forgiveness.
They can be given for various occasions like, anniversaries, birthdays, valentine and many others. A romantic gift for a wife or significant other can go a long way in fostering intimacy, trust and goodwill. Keep reading to learn more about how gifts can benefit your relationship and also get some gift ideas.
How Can Romantic Gifts Benefit Your Relationship
If you still have doubts about whether or not to give your partner a gift, here are some benefits that can help change your mind: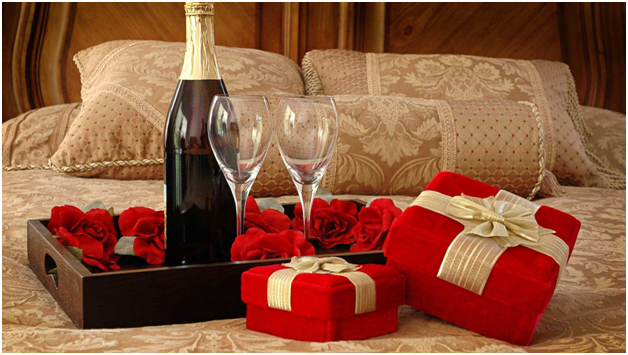 Helps in Expressing Gratitude
From time to time, it is important to remind your partner of how you love and appreciate them. The fact is not everyone is good with words therefore; it can be hard to come up with romantic words to show how much you appreciate your partner.
Giving gifts is a great way to express appreciation to your partner, it shows your partner that you are thoughtful and you see all that they do for you. It does not have to be over the top or expensive. It only needs to depict that you think he or she is special.
It Boosts Your Reputation
When you are in a serious relationship, taking your reputation seriously is of utmost Importance. If you are looking at a long term relationship with your partner, you also have to consider the way his or her friends and family see you.
This is because as time passes, your partner tends to share some details with their friends and family. Therefore giving romantic gifts can help you build a great reputation amongst everyone associated with who you are dating. You can check here https://www.wikihow.com/Present-a-Romantic-Gift to learn more about romantic ways to present a gift to your partner.
Helps in Expressing Apology
Disagreements are a normal part of every relationship, right? Sometimes it might be little frictions here and there while others might be a full blown argument. The feeling of hurt has become an unavoidable part of an argument, butit can be difficult to take responsibility at times when you realize that the problem is a fault from you.
It can be difficult to make things right with your partner, especially when they are too hurt to listen to your explanations. Giving gifts might be the solution to your problem. It is one of the most effective ways to apologize while still compensating.
You can add a personal touch to the gift as it will not only showyour efforts but also how truly sorry you are. Something as simple as a card, a rose, a short slide show of your best moments can help to let your partner know how much they mean to you.
Four Romantic Gift Ideas to Get Your Partner
Getting your partner a romantic gift can be major dilemma, here are four ideas to consider while getting gifts for your partner:
Chocolate Cookie Box
The fact is with chocolate, you can never go wrong. They are appropriate for almost every occasion like, birthdays, valentine, and can even serve as comfort food. If your partner loves chocolate then this is a great option with you.
Scented candles
Sweet fragrance is always a big YES; especially for women. Women love to smell good and feel taken care of. On a night of self-care and pampering having scented candles around can feel like heaven.
Matching Necklaces
If you are looking for something sentimental then this is the best choice for you. They can be customized for you and your partner. They can represent the love you both share and they can last for a long time
Memory Album
If you are looking for a more personalized gift then this is a great choice for you. You get to choose and show the great moments you have shared with your partner. You can readthis article for more romantic gift ideas.
Conclusion
Gift giving is a major tradition in every relationship; it gives you the chance to express your love, care and appreciation to your partner. It helps you to speak the words your mouth cannot and best of all it keeps your partner happy. This is a tradition every relationship should practice and hopefully this article has given you enough details on how to start.