South Australia will soon boast of the world's largest lithium-ion battery to store renewable energy. This is courtesy of battery tech giant Tesla, and its visionary founder, billionaire Elon Musk. The federal government of Australia has entered into a $550 million energy plan, and Tesla will be installing the 100MW/129MWh battery to improve electricity supplies in South America. The 129MWh Tesla battery will be working on a wind farm for enhanced output.
Tesla CEO Elon Musk vowed the largest battery installation in the world would be installed in South Australia within 100 days of the government signing the contract deal. He went ahead to state that if he failed to deliver on this deadline after the government has signed the deal, his company will deliver the battery for free. South Australian Energy Minister Tom Koutsantonis disclosed the battery installation is almost completed as at the end of October, and it could become operational by December 1.
How South Australians Stand To Benefit From Tesla Batteries Solar Energy Storage
A survey conducted by the Climate Council across 2,000 households in Australia showed that consumers are groaning under rising power prices. Tesla batteries for solar energy storage will solve this problem by providing solar power for commercial buildings as well as private residences and small businesses. Tesla batteries together with solar systems will drive down the prohibitive costs of power consumption across all homes. Most of those surveyed disclosed they would install the household storage batteries with solar systems to reduce power bills.
Apart from reducing power bills, Tesla solar energy storage will protect South Australian homes from power blackouts. In September 2016, a major blackout hit South Australia and this caused political tensions over energy policy. Private residences and commercial buildings will be protected from power outages as soon as Tesla solar energy battery is installed.
Many households polled say they would like to get off the power grid for good. Murray Green of New South Wales installed a Tesla solar battery in his residence in 2016. According to him, feeding electricity back into the grid does not make any economic sense; so it is best to use solar batteries to store the power and then consume it yourself. This is also against the fact that storing power in your own solar batteries for domestic use will protect you from future price rises.
Climate Council Praises South Australia for Energy Storage Technology
Tim Flannery of Climate Council has commended the South Australian government for taking significant initiatives with renewable energy and storage technology. According to him, the region's installation of renewable energy and storage technology will help to tackle climate change.
"South Australia is tackling climate change head-on. It should be congratulated for its innovation and leadership as it transforms our energy system into one that's clean, affordable, efficient and secure," Flannery said.
Solar power for commercial buildings and all businesses is now a possibility and a necessity for all South Australians. Tesla must be commended for this vision to create smart-homes and the government of South Australia must be thanked for this development.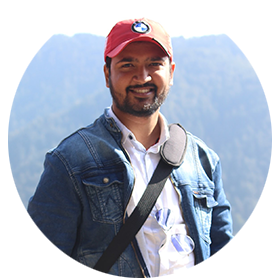 Latest posts by Amit Kumar
(see all)