Dunzo is an online platform which fulfils most of the daily needs. It offers many features and a wide variety of items for personal use and other essentials such as groceries, food, pet items, necessary medicines, that can all get delivered at your doorsteps. Not only this, you can even send someone an important parcel because the app also provides courier service. Amazing isn't it?
Dunzo helps in meeting various requirements and gives you the best delivery experience. Imagine yourself forgetting an important file at your home. And the meeting starts in an hour. What now? With Dunzo, everything is possible. You just need to place an order, give them the information regarding your address, and sit back. The Dunzo agent will help you out in no time.
Dunzo promises you a delivery service within 60 mins. What else do we need? Currently Dunzo is serving in cities like Bangalore, Chennai, Pune, Hyderabad, New Delhi, Gurgaon and Noida. It plans on expanding to other cities soon. Dunzo is getting popular day-by-day and I would recommend everyone to try out their service as soon as possible.
How does it work?
Dunzo has its own set up where their agents are all set to get orders for delivery and they just reach to a given address. It is very simple. You first have to select your requirement type. Whether it is a parcel that needs to be sent, something that you want from a nearby store or a thing that needs to be picked up from a certain place. Once selected, you need to feed in the drop address, and in no time the item gets delivered. Quite a simple process right. Click here to get started.
Features of Dunzo
Make daily shopping quick and easy
Free delivery for new users
Order tracking
60-minute delivery
User-friendly
24×7 delivery
Dunzo provides an all-in-one facility. It helps in making your life easier wherein you don't have to worry about the small things. It is a lifesaver in a literal sense. This app is user-friendly and quick in action. You can place an order for a pick up and drop, and the item gets delivered at any location you want. You are far from the traffic, and you no longer have to stand in long queues at the supermarket. There's more good news, Dunzo operates 24/7; doesn't that make you life a lot easier?

Things/Services offered by Dunzo:
Daily grocery
Medicine
Fruits and vegetables
Courier service
Meat & Fish
Supplies for pet
Gifting service
Health & wellness requirements
Dunzo first started out as a Whatsapp-based service. But now with the popularity and growth, it is available on both platforms, online (website) and an app. Both the platforms are quite easy to understand and operate; and as for the app, it is available on both Android and iOS platforms. For working professionals, nothing is as comforting as getting daily requirements at home without them having to go shopping.
Dunzo makes everyone's life more comfortable, easier and relaxing. It functions only on one principal – getting the task done in the quickest way possible.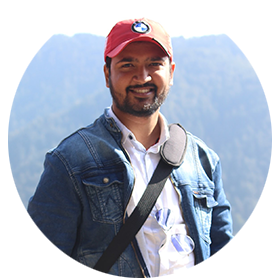 Latest posts by Amit Kumar
(see all)