The earthly beauty, lush greenery, sparkling water and the list of marvels in Kerala goes on and on. Kerala is usually sought by people who want to enjoy the backwaters. If you are visiting in December, what are the attractions that you should not miss in Kerala? December is the peak season for tourism in Kerala.
Most Populer Tourist Attractions of Kerala
Backwaters
Alleppey backwaters are just 20 km away from the airport. There are a lot of other backwaters near and away from Alleppey backwaters. In December, the place would be in the prime chillness and the water would be sparkling. It would be easy to explore the backwaters in December than any other month.
Fort Kochi
Fort Kochi is just 36 km away from the airport and it takes no more than one and a half hour to drive during the peak times. It is an ancient fort that was use by Dutch and Portuguese. There are a lot of churches, markets and galleries in this fort. During December, there would be more stalls to attract tourists.
Munnar
Munnar is a separate tourism spot. But, if you want to enjoy the cloudy hills, chilled misty mornings and have some adventure time with nature, you need to travel 110 km from the international airport to reach Munnar. Munnar hills are famous for its green hills, refreshing breeze, mountains covered with mist and acres of tea plantations, beautiful valleys, and many more things.
Periyar Wildlife Sanctuary
This is the place to take up hiking, jeep or boat to enjoy some exotic Indian animals. December marks the time when more animals can be found in this Sanctuary with their cubs.
Varkala
It is the place to watch a breathtaking sunset. It has a beach with a lot of café spots to enjoy some relaxed or romantic time with your loved ones. It is a little far away from the airport and it would take about a day to reach there (200 km).
Kumarakom
This is a bird sanctuary in Kerala near Kottayam. During December, a lot of migration birds can be seen here and it is usually sought by people who love bird watching. Kumarakom is about 78 km away from the international airport.
Thrissur
Thrissur is the spot for those who love temples and architecture marvels. During December, you can find a lot of guides who would take you through the history of the architecture. It is about 54 km away from the international airport.
Kozhikode
It is a separate place in Kerala with quiet beaches, backwaters, museums and other attractions. The backwaters are the must visit during December. It is about 170 km away from the international airport and can take about a day to reach there.
There is no doubt that this is the most beautiful tourism destination in the world. From mind-blowing beaches to the tea plantation, this land is diverse. If you are planning to visit Kerala during December, you are visiting the place at its prime time. It is one of the places in the world where the attraction elements are present all through the year. The other top places to visit in Kerala are Bekal, Wayanad, Thekkady, Vagamon and Nelliampathy.
Ref- Sophia Peterson is a travel blogger working as a freelancer and writes about travel. Love to explore new places. Passionate about travelling. Recently I had a trip to South India which is a perfect place for people to explore irrespective of culture, natural beauty as this state welcomes travelers to drown in the nature attractions but be cautious to spend a fabulous holiday. Kerala is the beauty state of South India famous for its majesty hills of Munnar and Vagamon the serenity of backwaters of Kumarakom and Alleppey and enchanting woods and forests of Thekkady. Kerala tours offers a spectrum of travel experiences. Vacationers surely have a great holiday time in Kerala. Kerala is the one of the quietest hill station in South India.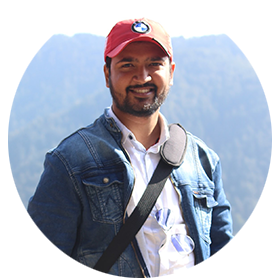 Latest posts by Amit Kumar
(see all)