2016 is Slowly coming to an end but not before it gives us these amazing Upcoming Movies for us to experience.
Fantastic Beasts and Where To Find Them
If you are a diehard Potterhead, as he Harry Potter fans would like to call themselves, there is a treat coming for you this November 18, 2016. This book is based on a textbook from the Harry Potter series of the same name, about the adventures the author Newt Scamander has.
The year is 1926, and Newt Scamander (Eddie Redmayne) has just completed a global excursion to find and document an extraordinary array of magical creatures. Arriving in New York for a brief stopover, he might have come and gone without incident, were it not for a No-Maj (American for Muggle) named Jacob, a misplaced magical case, and the escape of some of Newt's fantastic beasts, which could spell trouble for both the wizarding and No-Maj worlds.
Initial release: November 17, 2016 (Germany)
Director: David Yates
Budget: 225 million USD
Music director: James Newton Howard
The Ivory Game
Working undercover for a rough 16 months in China, the Director Richard Ladkani has been promising to bring a thrilling movie portraying the illegal trafficking of Ivory, with Intelligence operatives, undercover activists etc. This movie is due release on November 4th, 2016.
Ivory is a prized status symbol for middle-class Chinese, and poachers in pursuit of white gold are slaughtering African elephants in record numbers. Filmmakers went under cover for 16 months, infiltrating and documenting the deep-rooted corruption at the heart of the global ivory trafficking crisis.
Initial release: November 4, 2016 (United Kingdom)
Directors: Kief Davidson, Richard Ladkani
Music director: H. Scott Salinas
Executive producers: Leonardo DiCaprio, Paul Allen, more
Producers: Kief Davidson, Walter Kohler, Wolfgang Knöpfler
Arrival
This Science fiction movie based on a short story by Ted Chiang is due to release on November 11, 2016. When unknown spacecrafts hit earth, a team is made to examine, leading to a global war that leaves the world in danger of survival.
Linguistics professor Louise Banks (Amy Adams) leads an elite team of investigators when humongous spaceships touch down in 12 locations around the world. As nations teeter on the verge of global war, Banks and her crew must race against time to find a way to communicate with the extraterrestrial visitors. Hoping to unravel the mystery, she takes a chance that could threaten her life and quite possibly all of mankind.
Initial release: November 10, 2016 (Germany)
Director: Denis Villeneuve
Adapted from: Story of Your Life
Screenplay: Eric Heisserer
Budget: 50 million USD
Allied
Brad Pitt, the heartthrob of Hollywood, is staring in this film, a romantic and spy genre film, due to release on November 23, 2016. The movie is set in 1942, where intelligence officer Max Vatan (Pitt) meets Marianne (Cotillard), and has difficulties in their relationship, which even threatens to break because of the hardships of the war.
During World War II, intelligence officer Max Vatan (Brad Pitt) is stationed in North Africa where he encounters French Resistance fighter Marianne Beausejour (Marion Cotillard) on a deadly mission behind enemy lines. Reunited in London, their relationship is threatened by the extreme pressures of the war.
Initial release: November 23, 2016 (USA)
Director: Robert Zemeckis
Screenplay: Steven Knight
Executive producer: Steven Knight
Distributor: Paramount Pictures
These amazing movies are just around the corner so wait up!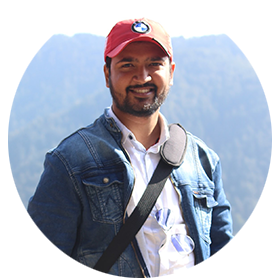 Latest posts by Amit Kumar
(see all)