Every day is s good day to celebrate love but as February approaches the cupid stuck lovers all over the world, start looking forward to doing something unique for their sweethearts. It's no different for Mumbaikars. Residents of Mumbai are well known for their liveliness, enthusiasm and lovingness. Yes, Valentine's Day is knocking at the door! Open your heart, let love come in and make life worth living.
Valentine's Day is a time to say you care. In recent times Valentines Day 2017 has taken a romantic color but that was not how it was created. It is a day to express love, not only for girlfriends and boyfriends but also friends and family members whom you truly love. In fact, an entire week has been dedicated to this amazing feeling called love. Starting with the Rose Day followed by the Propose Day, Chocolate Day, Teddy Day, Promise Day, Hug Day, Kiss Day, the awesome week finally ends with the Valentine's Day. The gift industry gets a boost from the lovers as everyone is looking out for impressive gifts and ideas to make their loved ones feel utterly special.
That essentially brings attention to the most sought after Valentine's Day gifts.
The list toppers for Mumbaikars are:
Flowers
Why Valentine flowers and not roses? There is significance behind the kind of flowers gifted on this special day. A red rose surely means passionate love but if you recently had a fight with your sweetheart and looking for the best way to set things right, white tulips could be the appropriate pick as they signify forgiveness. Orchids, on the other hand, signify delicate beauty, so, if the message you want to convey is 'you are beautiful'…go for a bunch of lovely orchids. If your lover treats you royally, there can be no better choice than lilies. Even if you are out of town and your hearts beats in Mumbai, sending flowers to Mumbai is a piece of cake. The economic powerhouse of India offers some of the best flower delivery services even with mid-night delivery.
Cakes
Head over heels in love with your sweetheart, it's always better to speak it out loud. A sweet and heart touching message a cake would do the trick, its Valentine's Day and one needs to be romantic as well as innovative.  Heart shaped cake or a multi-tiered cake in his/her preferred flavor would be the most appropriate to sweep them off their feet. If you have other ideas and want it to be a themed design it's not a problem. Online gift shops take orders for customized cake designs to be delivered right at the receiver's door steps.
Chocolates
There are endless valentine's day gifts to Mumbai which one could select from but a box of chocolates have always been known to be utterly romantic. They not only melt in the mouth but also melt hearts. The metropolitan city buzzing with business is the storehouse of indigenous as well as foreign goods. Imported chocolates, cookies or homemade sugary treats, there's a wide variety one can settle on. Better still is a mixed basket of chocolates offering the sweetest taste of love!
Valentine's Day gift basket
These thoughtfully created gift baskets hold anything from chocolates, wine, cookies, soft toys, perfumes and other goodies. Select wisely according to what your lover adores.
However, it's unnecessary to over think about a fancy present as choices are endless and the pressure is killing. Follow your gut feelings and enjoy every moment on Valentine's Day.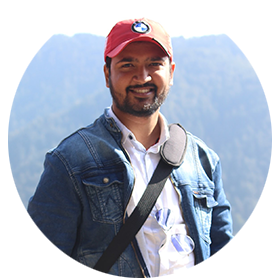 Latest posts by Amit Kumar
(see all)