ZEE5 is consistently bringing new releases to keep the audience engaged. Tiki-taka is a story of mistaken identities that's set up in the city of Kolkata. A refreshing tale with funny incidents, Tiki-taka promises not to get the smile on your face fade away even hours after watching the movie.
#Goalmaal
Cast: Parambrata Chattopadhyay, Emona Enabulu, Ritabhari Chakraborty, Saswata Chatterjee.
Directed by: Parambrata Chattopadhyay
#TikiTaka is the story of a Senegalese man, Khelechhi Ajgubi (Emona Enabulu) who lands in the city of Kolkata to deliver a consignment of drugs packed in a football. The consignment is supposed to be delivered to the drug lord PK (Saswata Chatterjee) but his goons get hold of another man in place of Khelechhi Ajgubi.
In Bengali, Khelechi and Ajgubi mean "played" and "strange" respectively. That's the reason, Khelechhi Ajgubi is mistaken as a football player. Local football clubs try to sign Khelechhi and there's an involvement of police too. Khelechhi is in a terrible situation where we get our hero, Raju ( Parambrata Chattopadhyay), a taxi-driver as the saviour. A TV journalist Bonnie (Ritabhari Chakraborty) joins them and what follows is a thorough laughter riot.
#Goalmaal
 As the story moves forward, we find that Khelechhi has an ailing mother back in Africa and he's in need of money. Raju helps him collect enough money for his mother's treatment before making arrangement for his departure.
Tiki-Taka translates to 'Touch-touch' in Spanish and is a technique of keeping the football within the team until the team players score a goal against the opposite party.
 "Raju is a street-smart taxi driver, and together with Bonnie, they set Khelechi up as a football player," Parambrata Chatterjee said in media. "The film is essentially a comic take on how a lot of African men don't even come to play football, but are pulled into the sport in Indian cities like Kolkata, for example, Chima Okorie."
ZEE5 Movies Original Tiki-Taka is a comic interpretation of how African men are pulled into football in India. Khelechhi Ajgubi, a man of African origin gets trapped in a series of incidents after landing in the country. The movie has all necessary masalas to rock Indian audience : Gripping story, football twist, wicked goons and a beautiful love-story to fill the void of romance.#TikiTaka was released on ZEE5 on September 11 in both Hindi and Bengali. I laughed through Tiki-taka and assure you will enjoy the movie as much as I did.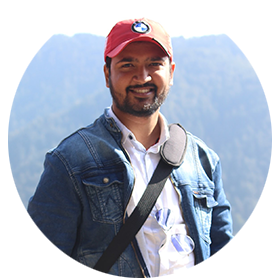 Latest posts by Amit Kumar
(see all)