Xiaomi, a Chinese company head quartered in Beijing, China, is known to be the 4th largest smart phone manufacturer in the world. Indian market is a budget oriented market, and Xiaomi seems to know that from its official launched device Mi 3 and Redmi Note. So far, Xiaomi has delivered the best quality of smart phones. The new beast to be launched in the Indian market by Xiaomi is Mi Note 2. Today, we will check whether this device is worth paying or not. Xiaomi's new device seems to be like in direct competition with other smartphones by different companies, which have curved edge display.
Xiaomi Mi Note 2 – Full phone specifications
Operating System and Display
The Xiaomi Mi Note 2 handset has a giant 5.7-inch display with AMBLED display which means black looks blacker. This device supports 3D touch, and the screen provides full HD resolution. The full HD resolution on the bigger screen provides as harp and clear picture with no pixel spread. The display is protected with Gorilla Glass protection and is able to withstand shocks and scratches. This device comes with Android 6.0 (Marshmallow) out of the box and is expected to receive the Android 7.0 (Nougat) update. Using this smartphone will be a great experience for movie and photo enthusiasts. The display is curved on the edges making it look like the flagship smartphone of other mobile phone manufacturing giants. For the fans of curved display this smartphone is like a boon. Such features come at hefty price, but when the product is by Xiaomi, one should not worry about budget constraints. This smartphone also comes with a fingerprint sensor as an extra layer of security. The fingerprint layer on this phone is very fast, and it is the biggest benefit if one buys this device.
Processor
This smartphone has Dual-comm Snap dragon 820 Quad-core processor at its heart. This processor is the latest Quad-core processor by the company and delivers fast and efficient glitch free operation. Snapdragon 820 has two cores clocked at 2.15 GHz and 1.59 GHz respectively. The Adrenal 530 GPU delivers extremely smooth graphic performance. It is the perfect device for gaming lovers and is going to prove worth for money. The device is backed by 4GB RAM which means easy multitasking and fast performance.
Storage and Camera
This device comes with 64 GB in built memory, and external micro SD card isn't supported. This is the major drawback of this device; some users tend to prefer capturing images and storing it on micro SD card. There is one another 128 GB variant for the users preferring more storage space. Similar to the 64 GB variant the 128 GB variant doesn't have any support for external micro SD card. The rear camera is 22.5 MP and can shoot clear and crisp 4K images. Moreover, the rear camera is the auto focus and sports Exmor-RS CMOS sensor. The rear camera contains dual LED flash and has ISO control with thehigh dynamic mode. The aperture of area camera is 2.0f. Rear camera shoots quad HD videos at 30 FPS. Front camera of this device is 8 MP and is best for the selfie shots in the low light conditions. The front camera also contains Exmor RS sensor. The aperture is the same as area camera that is f2.0.
Connectivity and Battery
This phone all network connectivity including 4G Volt E. Both the SIM slots are enabled with 4G Volt E. The device can connect to Wi-Fi 802.11 a/ac/b/g/n/n at 5 GHz. It can work as a mobile hot spot, and it also supports GPS, GLONASS, Bluetooth v4.2 and NFC. The device has type-C USB for charging and file transfer. USB type-C port is way better than micro USB with fast transfer rate. Moreover, with USB type-C port there is no fumbling around to connect the charger. This type of port can be attached on the either side, and it is easy. This device supports fast charge which means the battery can be charged up to 50% in few minutes of charge.
It is to be noted here that the variant with 64GB sports 4GB of RAM and 128GB variant sports 6GB of RAM. There is a drawback in both these variants that it doesn't contain Radio FM. Particularly talking about Indian users, this is a problematic issue. Indian users are very fond of Radio FM.
Xiaomi Company is very well known for its customisation features. It provides the users MiUI which has an elegant look and finish. Users love MiUI because of its several attractive themes and out of the box ringtones.
Verdict
The expected Mi Note 2 price in India for 64GB variant is 27k, and 128 GB is 34k. Everything else on both the variant remains same except the 4GB and 6GB RAM respectively. Both the variants have curved display, which is the new design and will attract the buyers. With the mentioned prices and provided features, this device is perfect to buy for Xiaomi fans. And to know its availability, visit 91mobiles.com.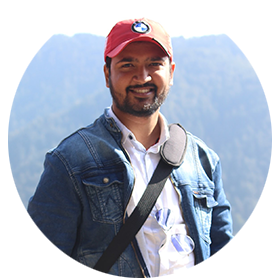 Latest posts by Amit Kumar
(see all)