Dilwale' is all set to hit the theaters on December 18. It seems like Shah Rukh Khan and Kajol's track in this film is an intense love story. Giving a slight hint about the story line, the new trailer is released one week ahead of the film release. Shah Rukh Khan is all praises for Deepika and believes that Dilwale will be a success and would break records.
Dilwale movie is directed by Rohit Shetty and stars Shah Rukh, Kajol, Varun Dhawan and Kriti Sanon in lead roles. Sanjay Leela Bhansali's magnum opus Bajirao Mastani stars Ranveer Singh, Deepika Padukone and Priyanka Chopra in pivotal roles and the release date of both the movies is on December 18, 2015. It seems that nobody is appreciating the clash. Shah Rukh Khan, who just turned 50 on November 2, stated that it is unfortunate that films like 'Dilwale' and 'Bajirao Mastani' are releasing on the same date at the box office. But since the movies release around Christmas, Shah Rukh Khan feels that he this period has enough business for both films to sail through and they won't be much affected by the clash. While trade experts feel that this clash would affect the box office collections and apparently it would be Dilwale movie climbing the stairs of success.
Actor Varun Dhawan says Rohit Shetty's directorial "Dilwale" has all the ingredients of a commercial Bollywood potboiler, but it also has an intense and emotional element with twists and turns.
"There's a lot to 'Dilwale'. It's a very big film. I don't think the entire film can fit into one trailer, but there is a plot, a story which is totally logical. It has a lot of twists and turns," Varun said of the movie, which stars Shah Rukh Khan and Kajol as the lead pair.
"This film has romance, drama, action… there is everything for the viewer in this. But there's a sort of a twist in the second half which I'm looking forward for people to see. It's a very intense and emotional part," he added.
The "Dilwale" trailer showcased a bit of what's in there in the movie, but not much is known about the plot of the film. When asked about it, Varun said: "We've purposely not shown too much about it because we want the audience to come to the theatre and enjoy. If we show everything at the start, then what's the fun." Also read: Varun Dhawan, Kriti Sanon fail to impress in 'Manma Emotion Jage' from 'Dilwale' Releasing on December 18, the film also features Kriti Sanon.
This December 18th will witness one of the biggest clashes on box office this year. While Shah Rukh Khan will be ready with his upcoming Dilwale movie, Deepika Padukone is all set to release her upcoming movie Bajirao Mastani. Both the actors have earlier worked together in a lot of projects and have performed extremely well. This time it is different and the actress is in the opposite camp. Bajirao Mastani is going to release on the same day as SRK's Dilwale. However, there has been no foul play yet and both the actors respect each other's works. Shah Rukh Khan has refused to say a bad word and has instead done quite the opposite.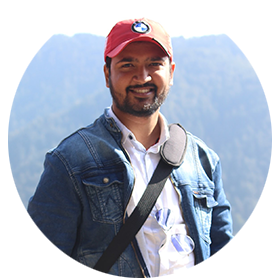 Amit is the founder of YoursNews. This is a next generation blog, proved that blogging is an art; focus on valuable ideas and genuine stories, rest everything will fall into place.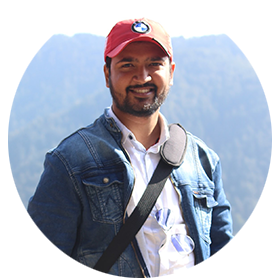 Latest posts by Amit Kumar (see all)