The mere mention of Bali evokes thoughts of a paradise. It is the most popular island holiday destination in the Indonesian archipelago. Bali is heavenly – with spectacular views, forested volcanic mountains, iconic rice paddies, gorgeous waterfalls, shimmering beaches and scenic landscapes!
Balinese culture is a mix of Hindu-Buddhist religion and the majority of population practice Balinese Hinduism-where most depicted stories are from Hindu epics like Ramayana (with a Balinese touch). Religion is a very important part of everyday life and one gets to see people offering tributes to appease the Gods early in the morning outside their homes, shops and temples. The island is abode to an ancient culture that centers on traditional art and religion.
Bali is more than just a place – it's an island leisure vacation every traveler dreams! Coming back from a week's escape from this hidden treasure brings back some mesmerizing memories & the reason for me to write this blog.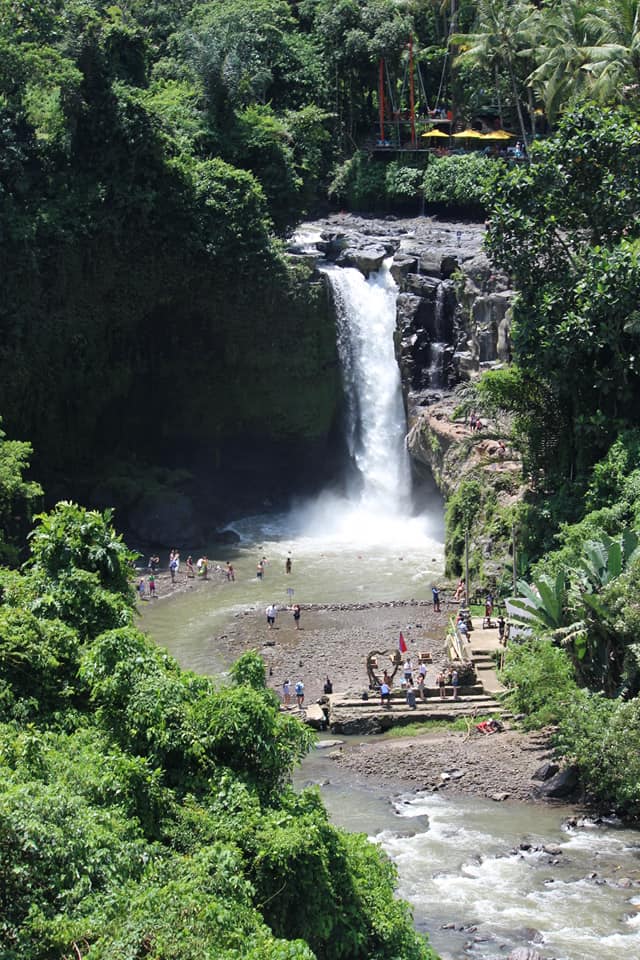 Bali has been a popular holiday destination with Australians and nearby countries, and now a hot favorite getaway with Indians too. Most flights to Bali from India have a transit or stopover in Kuala Lumpur, Singapore or Bangkok. Since, these are long-haul flights, the journey may tend to get a bit tiresome. So my tip would be to break the journey at these metro cities or else take a viable connection that gives ample time to freshen up.
There are several popular destinations to stay in Bali such as Seminyak (which is Bali's style Mecca), Nusa Dua- (Bali's most exclusive beach resort area with 5 star resorts and hotels) and many more. We had split our week's stay at two places – our 1st halt was at 'Kuta' (probably the most famous part of Bali, as it is the home for the iconic Kuta beach) and also known for its party centric atmosphere and swinging nightlife! If you are looking for shopping, then you will be spoiled for choice, as there are plenty of local markets along with upscale shopping malls.
Bali's street food is something one must try- the authentic Balinese Sate lilits made of pork, fish or even chicken are quite popular amongst the tourists. One of Bali's most famous delicacy is the 'Suckling Pig'– (A newborn pig -Babi guling is roasted whole over fire, stuffed with onions, garlic, ginger, galangal, turmeric, lemongrass, shallots & chilies). For vegetarians, there are ample of popular Indian restaurants too!
Our trip began on a positive note, when we headed for the romantic 'Bali Hai Sunset Dinner Cruise' thatsailsfrom Benoa Harbor in South Bali. Watching the changing colors of sky, with a glass of beer and some gentle breeze were the perfect way to spend a tropical evening on the magnificent Bali coastline. Capturing the spectacular sunset followed by a delicious open buffet dinner with some finest live dance performances were just icing on the cake.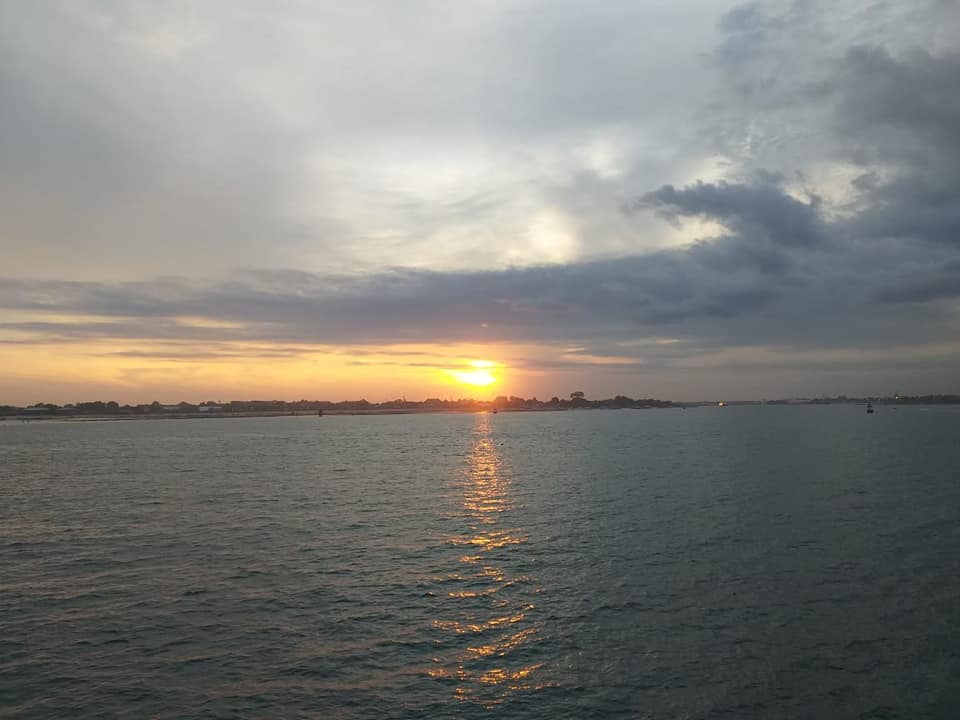 Another fascinating, adventurous and fun day was spent at 'Bali Safari and Marine Park'. It is one of the largest and most visited animal theme parks. A home to hundreds amazing animals including some rare and endangered species like white Tiger from Ranthambore, Himalayan bears, African hippos, Indonesian elephants, komodo dragons and many more. Bali Safari is family friendly (more like an open zoo) and offers various educational shows with animals, where the safari ranger shares stories and fun facts that help foster a great understanding of wildlife.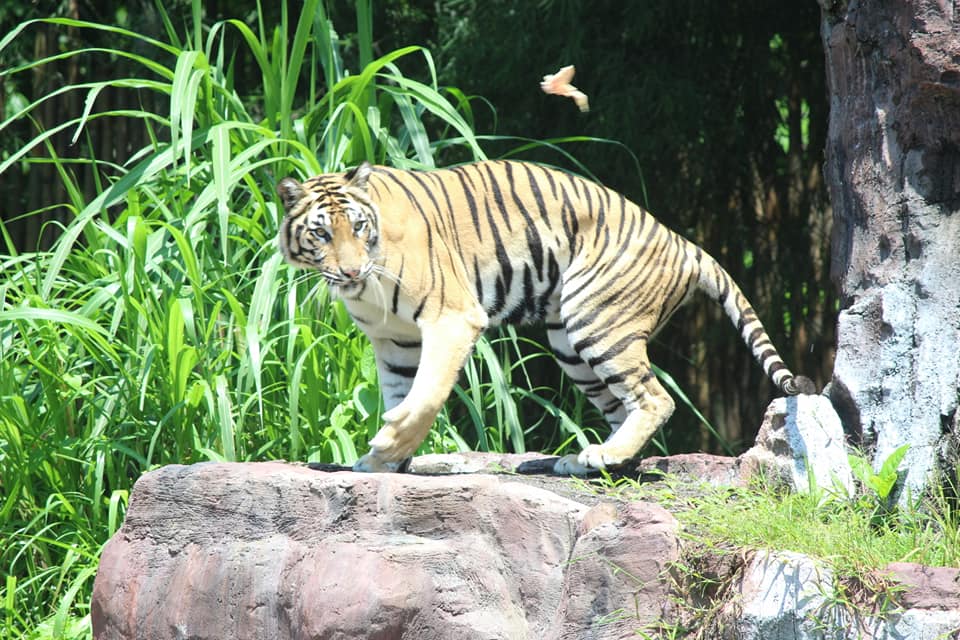 The Marine Park offers other facilities such as water-park, recreation areas, cottages and the amazing Bali Theatre. We got the 1st hand experience of watching one of the most magnificent and ultra modern 'Bali Agung show' which is an international world class show that carries on for an hour, in an indoor theatrical complex, where 150 Balinese dancers and musicians perform a combination of traditional and contemporary dance with modern puppetry and live animal parades. The story is based on the epic Balinese love tale of legend of the King and his beloved Chinese wife depicting aspects of the island's culture and village life. This musical drama surely took our breath away with its captivating storyline and jaw dropping dance performances.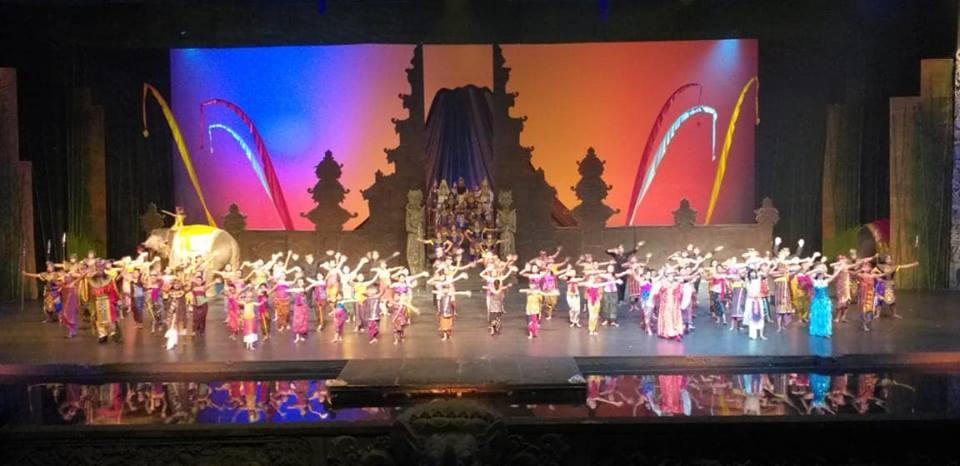 Our 2nd halt in Bali, was at the traditional upland country town of 'Ubud'which is known to be the epicenter for arts, crafts and dance. It is in many ways, Bali's cultural heart. (Also, Hollywood actress Julia Roberts famous movie Eat, Pray & Love was shot in Ubud).
One can experience the beautiful rural Balinese countryside with rice fields and flowing green river valleys. The surrounding Ubud district's rainforest and terraced rice paddies, with Hindu temples and shrines are amongst Bali's most famous landscapes. The ideal place to reside in Ubud would be villas with private pool that provides the much needed luxury and offers a tranquil retreat amid tropical landscapes.
Witnessing Bali's rich culture and tradition was a treat for the eyes. One of the most striking experiences was witnessing Bali's iconic 'Kecak fire dance' from the cliff top in 'Uluwatu temple' that overlooked the southern coast of Bali. The epic dance that is famous for its dominant use of human vocals is based on the story of 'Ramayana' depicted in the most dramatic way. Curious travelers, gather at dusk to witness this traditional ceremonial dance, along with a magical sunset view from the temple area.
A must to do in Bali, is a visit to the most astonishing 'Mount Batur volcano in Kintamani'. It is an active volcano located at the centre of two concentric calderas (collapsed top) at north west of Mount Agung. The views are breathtaking as one gets to see the active volcano and lake Batur from the top. There are also number of small markets / photo stops and nice restaurants over the hillside that provides the most spectacular view of the nearby Kintamani villages with a backdrop of the masterpiece volcano and the beautiful lake Batur.
Shopping in Bali is a dream come true for every tourist & even though shopping isn't the ultimate aim, one still ends up buying the famous luwak coffee, to trendy sarongs to fascinating and irresistible Balinese art handicrafts such as wood carvings, painted masks or delicately carved jewelry.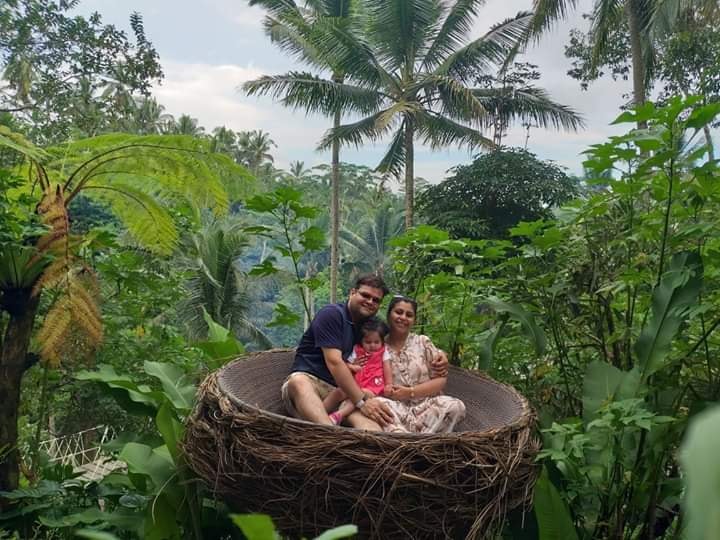 Bali has so much to offer- it rightly captures the essence of an authentic, exotic culture. Cool and green tropical forest and gentle breezes with memorable views from cliff tops makes this island an ideal escape. Our holiday in Bali too, turned out to be the best, as we got a week of absolute relaxation, scenic beauty and a galore of culture and tradition.