The ultimate solution for Indian Railway Reservation Enquiry has been arrived. If you enjoy your journeys through train or if you are a regular passenger of Indian Railways, this article may be helpful for you. It's a very common query people always have in their mind, everybody knows that each Indian Railway ticket has a PNR number but only a few know its actual meaning. No matter whether you have booked the ticket offline or online through IRCTC, a PNR number is always attached to it.
A PNR is a unique 10 digit number that is displayed on the upper left corner of the ticket. It stands for Passenger Name Record. It contains entire passenger details like Name, Age, Gender, Contact and Journey details like Train number, Class, Berth preference etc.
The whole information mentioned above is maintained by the Centre For Railway Information Systems (CRIS) in their centralized reservation system. The PNR number is linked to each railway booking train ticket either paper or e-ticket. It can be an individual or a group booking. The most important thing to keep in mind is that the PNR number is generated for a maximum of 6 passengers.
You might be thinking that why I am telling you all this. What's the use of PNR number? Wait, I will tell you. With the help of this PNR number you can follow up with the current status of your reservation and check whether it is confirmed or not. Sometimes the train gets delayed and you are unaware of this. But with the help of PNR number no such problem will exist now. It helps you to check whether the train is delayed or cancelled so that you can find some other option to reach at your destination point. This information can be tracked using PNR status.
Best Website for Indian Railways and IRCTC PNR

status enquiry
The PNR status is issued by Indian Railways at www.indianrail.gov.in.  A single PNR can have many statuses but only one at a time. It will always have one status of your booking containing some common abbreviations like WL- waiting list, CK- Tatkal Booking, RLWL- Remote Location Waiting List or CNF- Confirmed. You can print a copy of PNR status to carry it for your journey.
There are three ways to check PNR status.
ONLINE STATUS CHECK:
The Indian Residents should check their tickets PNR status easily with the help of the IRCTC online website quickly. There is no login required to check this. However, you can check PNR status of your reservation by simply entering the PNR number of your booking in just one click. There is a button 'Get PNR status' provided at the Indian Railways official website which displays your current PNR status. You have to enter the 10 digit number with no space in between them. Within a few moments it will display all details regarding your booking.
OFFLINE STATUS VIA SMS:
If you do not have Internet Facility or you don't know how to go to a website then you can check PNR status by sending a simple message from your phone. The SMS should be sent in the following format.
PNR<10 digit PNR number > to 139
PNR<10 digit PNR number > to 57889
PNR<10 digit PNR number > to 5676747
You can get the status in a few minutes via SMS.
STATUS CHECK VIA CALL:
You can also check the PNR status by calling 139 from your phone and follow the instructions provided in the call. Enter the PNR number from your keypad when it is asked to do so to hear the current status of your PNR now.
Apart from the above online and offline methods, you can also visit the Railway Station and enter the PNR number from the machine and get the status.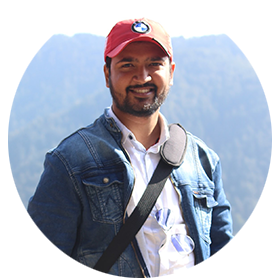 Latest posts by Amit Kumar
(see all)