Certifications are designed to regulate and expedite the production and sale of organically raised food to consumers. Each individual certification has a distinct service mark, and organic businesses often use their certifications to their marketing advantage.
Organic products that are produced for export are often certified by agencies from the importing countries. Read on to discover the top 10 organic certificates worldwide.
United States Department of Agriculture (USDA) Organic Certification
The USDA organic seal can be used only on products who have followed stringent production and classification requirements. Certified USDA organic products managed only by authorized USDA certifying agents, following USDA organic regulations.
Quality Assurance International (QAI)
QAI is a major USDA organic product certifying agency. The Canadian Organic Regime (COR), which defines specific organic product requirements, also endorsed QAI certification. QAI, is based in the United States, but operates globally, including the US, Canada, the EU, Japan, and Latin America.
Nature's International Certification Services (NICS)
NICS was founded to provide organic certification to organic producers around the world. This certification service is accredited by the USDA in its ability to evaluate the implementation and compliance of organic food producers.
EU Organic Certification
The European Union enforces strict requirements for organic food production, as well as, an intense control system requiring checks at every phase of the organic production chain. Organic products that are imported from outside the EU must have a certificate of inspection provided by a control body recognized by the EU.
SCS Global Certificate
SCS certification is an independent international certification service responding to the rapidly rising consumer demand for organic foods and products. SCS has worked with organic producers for over 30 years, and was one of the first agencies to be accredited by the USDA.
Global Excellence Certification Inc
The Global Excellence Certification Inc is one of the leading certification bodies established in 2018 for Management System Certification Services under the ISO standards. We have emerged as one of the spearhead companies in organic certification and ensure that we strictly comply with a set of standards as put forward by NPOP.The GEC is also takes care of NPOP and NOP certification as per the guidelines APEDA.
International Federation of Organic Agriculture Movements Certification (IFOAM)
IFOAM is a non-profit organization that has set organic standards globally since 1980. IFOAM accreditation is internationally accepted as competency verification for organic certification bodies. IFOAM established the first organic certification requirements in 1992, and has shaped how certification is accomplished in many countries and areas.
The Organic Materials Review Institute (OMRI) Certification
OMRI certification regulates and expedites the sale of organic foods and products to consumers, by authenticating products that can safely be used for use in organic environments. This includes herbicides, fertilizers, fungicides, or soil additions. The unique OMRI certification mark is commonly used for branding purposes.
California Certified Organic Farmers (CCOF) Certification
CCOF certifies organic food and products, and works hard to expand the organic market through education and advocacy measures. CCOF has developed international programs for organic producers who desire to export organic products internationally.
Ecocert Certification
Ecocert is an independent, accredited third party that inspects and certifies products according to regulations recognized by the international community that are applicable in the specific country. Ecocert is one of the largest certification establishments in the world, conducting inspections in over 80 countries.
Organic certifications provide authenticity for consumers. Learn more about organic food and its properties here.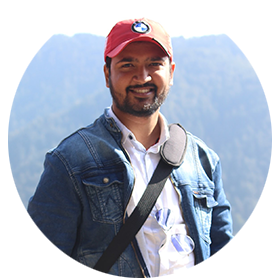 Latest posts by Amit Kumar
(see all)