Humans' taste buds believed to be one of the most possible reasons for many disasters is no doubt one strongest possibility of the corona catastrophe. Yet, will human ever realize the sin committed by our taste buds? Haven't we gone overboard while trying to satisfy our taste buds?

Haven't we somehow lost the art of balancing our satisfaction and nature's need? And, now with this pandemic are we all failing to satiate our desires and luxuries? Let's find out the simple ways to make our eating habits better and manage the best eats with whatever we can manage at homes. After all, staying home is the only way to survive amidst this epidemic.
When you cannot go out to bring home your luxury items you were used to, when you have no access to the fancy malls and your refrigerator stays aloof without entertained by colourful flavours, you ought to find ways to make your kitchen feel your presence through innovative dishes although simple but healthier than the market flavours.

Isn't it good now when you can convince the children to eat healthy and whatever prepared in the home kitchen thus curtailing the consumption of junks? With this opportunity to stay home, we can also expertise in cooking various healthy dishes along with inculcating healthy habits in us as well as our children.
Let's know what few foodies and dieticians have in their kitchens during this quarantine period:
Ms Jyoti Dhankhar from Delhi(Dwarka) is popularly known as the Foodie mommy whose food posts are hugely followed on Instagram.With two beautiful foodie daughters, she is seen experimenting healthy ways to keep her daughters smile as locked inside their flat restricting their freedom to go out. This is the best time she feels according to her when her daughters are home and not in the hostels and therefore, she can make them eat the best and healthy away from the hostel food and street junks. Here is what she has been trying in her kitchen: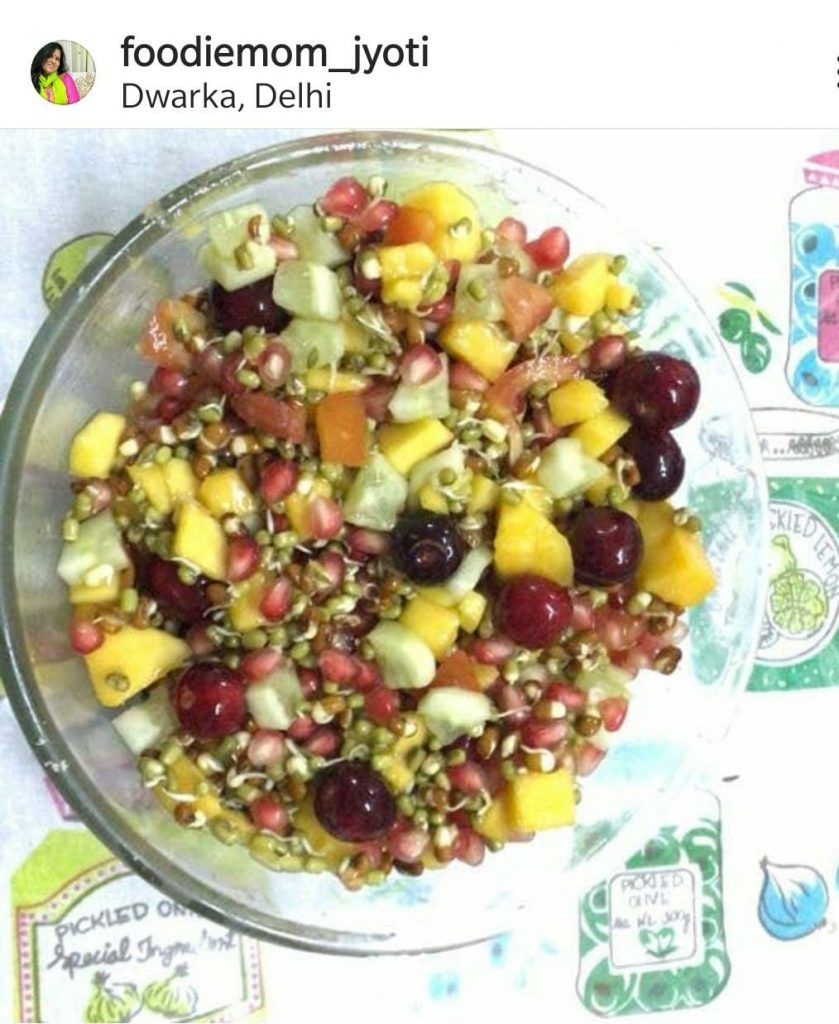 "I am focussing more intake of vitamin C, A and E.  I make it a point that one meal of the day should be either fruits, sprouts or salads. I'm trying to avoid fried food and fresh non veg food too. The best thing I can suggest during this time of crisis is to use lot of lentils instead of vegetables if you do not have a vegetable garden or you have no vendor to make fresh vegetables reach your homes. My meals include dal chilla, dhahi Bhalla, sprouts and dal tadka. I am also careful not to waste food or eat left over foods. Hence, I cook small portions so that there is no left-over food or waste."
Saurabh Kapoor from New Delhi, a corporate person and a foodie who is seen to travel all over the world and write food blogs is having good time in the kitchen with his wife during this lockdown period. He says,
        "While we all are in a lockdown at home, we all agree that we are not spending  energy in travelling etc which we normally used to do. We call this a Sedentary lifestyle. So, we need to eat less than we normally used to eat. We can substantially cut down the intake of carbs, eat half the carbs we were eating. Avoid Maida – Refined Flour totally. Diet should involve – 60 %protein, 20 % Fat, 20 % Carbs. Legumes, soya, paneer and curd should constitute the major part. We can of course prepare curd at home.

Green salad,soup, eggs, legumes – Rajma, beans must be included in the meals.When there is non-availability of essential food items we should go back to our roots, i.e staple food- Khichri, moong daal, or any dal of choice. We can put in any choice of vegetable we wish if we have. Horse Gram, kaalachana, cholle is our ready source of instant plant protein. Leftover bread can be used to make a stir fry bread pulao sautéed with onion if available. If you have only onions, you can makeonion sabzi with some crushed ginger and green chillies.
It however advisable to keep stock of legumes, soya, dal. They have a long shelf life."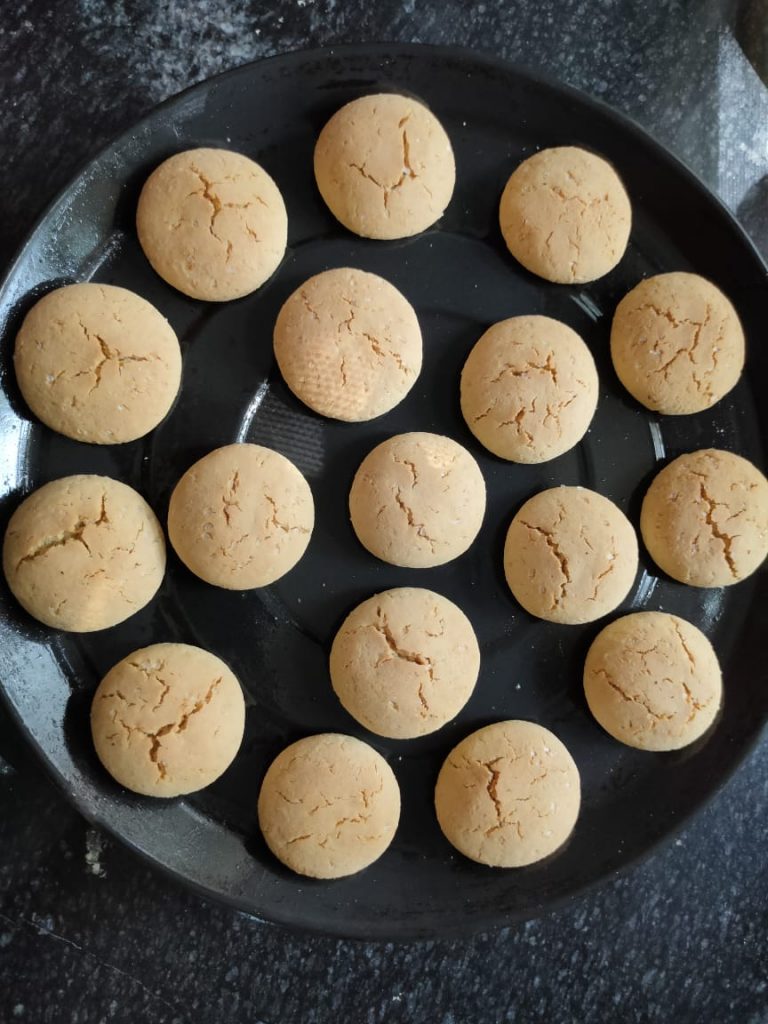 The most sought-after dietitian Pratik Singh from Ahmedabad is a fitness freak. He has given the following diet chart to follow during this period of crisis.
"Take small portions of food 4-5 times!
Breakfast- poha, upma, chilla, sprouts,dosa, idli , fry rice ( use less oil and non-stick pan)
Morning snacks – half cup roasted chana/ 1 piece of any fruit if available, few almonds or walnuts
Lunch- dal rice, khichdi, chana -veg roti/rice, rajma -roti /rice with curd
Evening snack- few almonds/cashews/walnuts with roasted chewda, or roasted moongfali(peanuts) with roasted chewda (rice flakes).
Take green, tea, soups etc.
Dinner – green veggies with roti, Khichdi or Sprouts.
Before bed- 1 serving of milk.
The best advice is to eat in small portions of food 4-6 times rather than having large meals to satisfy your hunger."
Many foodies are trying homemade wheat(atta), suji/rava and oats cakes and cookies for snacks thus avoiding market packed items made with flour(maida).
When Nature demands a change, we must bring in a change in ourselves. As long as there is no vaccine to get rid of covid-19, we must boost our immune system so that the body is strong enough to fight back and defeat the virus. It's high time we learn the art of balancing our food habits with the nature or nature will fight back and create disasters thus bringing a terrible end to mankind.
Eat healthy, stay home and stay safe.