The right education is the key to success. Are you going ahead with choosing the right engineering college? This is the time when you should find out whether or not you have an aptitude to pursue the engineering course and then check the institute's or college's credentials you are going to select.
Make sure you have a proper plan ready in your mind. Before opting for the right b tech college, engineering contenders must apprehend how science can help in the development of society.

It is also a vital thing to have the mindset to choose the right area of interest as there are different fields in the engineering sector including Electrical & Electronics, Aeronautical, Mechanical, Civil, Biomedical, Computer Science, Biotechnology, Industrial & Production, Information Technology, and many more.
As you have to work in the interdisciplinary system, the selection of the right engineering field should be there. Here is how you can get the best b tech college with some easy things to be kept in mind: 

Know your inner voice
Having an engineering degree is not a cup of tea; it needs too much effort and hard work. Many students fall into this decision because of peer pressure and mass appeal. As in the past times, there was an era of government jobs, and in the 90s, the engineering sector was at a peak level and is known as the 'engineering frenzy' time.
This trend goes on increasing every day, and today, most of the candidates still want to possess a B.Tech degree. Avoid becoming a sheep and following the herd only, check your inner feeling or voice to know whether or not you are ready to be an engineer.

Check the placement policy
It is the game plan of every other college to entice a vast number of students. Placements are about aiding a job for students in a particular domain and providing them with the platform to encourage them to face every new challenge coming in their way. This is why it would be a great idea if you cross-check the placement facilities offered by a particular b tech college.

Go through the financial aids and scholarships
A b tech degree costs too much. This is why scholarships are available for students but are not limited to worthy ones. They are also for some caste groups and for those who cannot afford to invest in their education.

Give preferences to stream rather than college
Avoid being fooled by the physical appearance of a college, just examine if the stream selected has the right potential. Ensure that a b tech college has a strong faculty, valuable internship programs, robust industry exposure programs, an industry-oriented training centre, and an association with the leading development and research organizations.
Considering these things will be beneficial for you when it comes to taking admission in any B.Tech university or college. Only a top-notch b tech college like Manipal University can give you the right path and mould you into a superior person, contributing to society's development.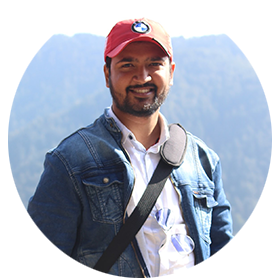 Latest posts by Amit Kumar
(see all)