Manushi Chhillar is the new Miss World 2017. This a big moment for India as after 17 long years, the title of Miss World has returned to India which has made Indians proud and this is possible because of none other than Manushi Chhillar. She is the sixth, Indian woman to win the Miss World title. You would definitely be curious to know- where she was brought up, what is her background, how has her journey been till now. Well, we have all updates for you listed as follows-
Manushi Chhillar Age
Manushi, it is difficult to believe, is just 20 years old. She was born on 14th May 1997. At such a subtle age, she has made the nation proud by winning a prestigious award back to the country after 17 years. She was born in Haryana, in a family of doctors and modeling was certainly not an obvious profession.
Manushi Chhillar Brief about parents
Her father is a scientist at the prestigious Defence Research & Development Org. While her mother is neurochemistry HOD and an associate professor at the well-known Institute of Human Behaviour and Allied Sciences.
Manushi Chhillar  Education
Manushi completed most of her education at Delhi from St. Thomas' School. She is currently pursuing her medical degree from Women's college at Sonipat. Being a daughter to doctor parents, the expectation of her pursuing a medical degree and being exceptional in studies is obvious. But, pursuing the passion for modeling, with the medical study is truly an inspiration for people passionate about medicine, throughout the world. She has found the right balance between managing her parent's expectations and following her dreams.
Manushi Chhillar  Personality and other features
Manushi has a very good height being a 20-year old woman. Her height is 175 meters which is 5 feet 9 inches. She has brown hairs and brown eyes complement her very well. She is very pretty and there is no doubt that she carries herself well. She also won Femina Miss India 2017 earlier this year. She participated in Femina Miss India by representing Haryana and won the contest that gave her the ticket to the Miss World 2017 contest.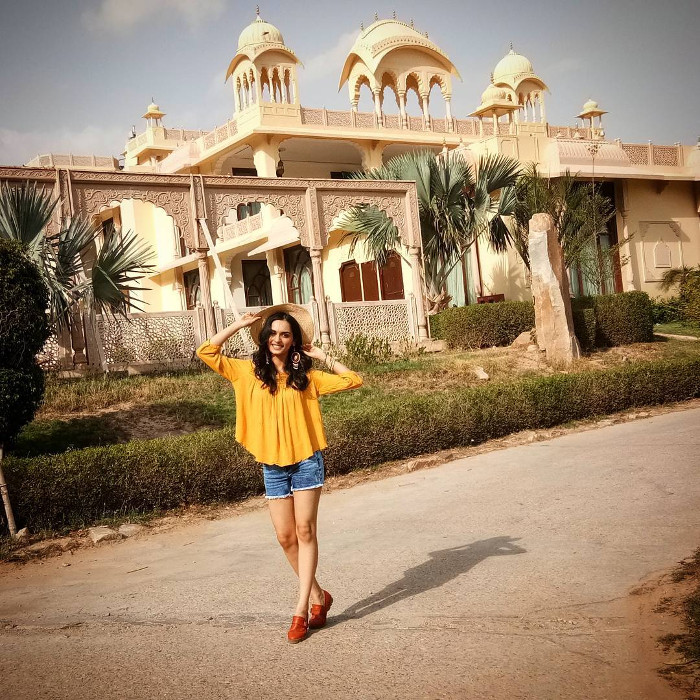 Manushi Chhillar  Other skill sets and talents
Unlike other former Miss World 2017 contest winners, Manushi has varied interests, skill sets, and talents. She has learned one of the toughest dance forms Kuchipudi and is a trained dancer in this dance form. She has trained under the influence of some very well-known dancers like Raja & Radha Reddy's and Kaushalya Reddy. In addition to this, she also attended the National School of Drama, which is a recognized institute for learning acting in the country.
Manushi Chhillar  A history in making
Normally, you would not have many things to write or express about a 20-year woman. But, such diversity, skill, talents, and hard work easily make her one of the role model women for today's younger generation. You need not always make choices if you are strong enough to fulfill your parent's dream and your passion. This success episode of Manushi teaches us the same.