Birthdays are definitely a fun time and throwing a party for kids enhances their joy as well as self-esteem. And it sure becomes a way of getting together for parents as well. Though parties are all about celebration and going frenzy, a well-planned preparation goes a long way. If the planning is not precise, it can lead to last minute crisis and things going haywire. After all, it is your beloved child's birthday, and you definitely want to make them feel special.
Here are few tips to Organise a kids party:
Themes parties are in vogue these days and kids' parties are a no exception to that. Also, having a theme makes the preparations easy as one can plan the entire party and decor in sync with the theme. From princess to Disney themes, superhero to animal adventure or beach picnic to sports theme, the ideas are endless. You can design the decor, invitation, food as well as cake as per the theme.
Guest list and Invitation
This is yet another pre-requisite of a party as the invitations should be sent well in advance so that people can adjust their schedules accordingly. The guest list should be prepared with utmost care so as not to miss the important friends. The invitations can be printed or handmade with a personal touch.
The cake is almost a must to have element of any party, but when it comes to kid's party, we need to be more creative as it should be really attractive. If you don't want to bake at home, you can opt for birthday cake online shopping. There is a wide range of variety you can choose from. These cakes have customization options as well, so you can order based on the theme and your child's preference.
For any party, the venue plays the key role. The party arrangements have to be done as per the available space. The party can be organized either in a hotel or at home in Garden or lawn for a beautiful ambience.
Any party is incomplete without food. While choosing for the food items, one should keep in mind the likes and dislikes of children. Also, choosing for snacks is better than a full course meal for kids' party. Muffins, Ice-creams, cupcakes, pizza, pasta, sandwich, and burgers are hit among children. Instead of cold drinks opt for healthy fruit juices.
For a kids' party, the decor should be vibrant and colorful, of course in tune with the theme. Ribbons, charts, balloons, and lights add to the charm.
When it comes to akids party, entertainment options is a must. You can call magician or temporary tattoo artist. Musical chair, dumb charades, singing and dance performances will keep the children interested throughout the party.
Online cake delivery in Bundi can be received very quickly. With online shops coming into the picture, one can get gifts, flowers, cards, and cakes delivered at the doorstep.  This has also made gifting to distant locations easy.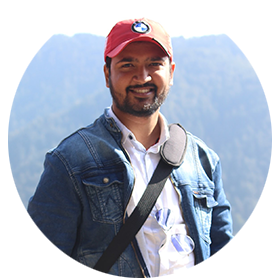 Latest posts by Amit Kumar
(see all)