World
Happy B'Day Dr. A P J Abdul Kalam – An Idol for Some and an Inspiration for others
If you FAIL, never give up. Because FAIL means 'First Attempt In Learning'! This was quoted by none other than the famous Dr. A P J Abdul Kalam sir himself. Who does not know him?
He is one such person who has created his own mark by all the amazing deeds he has done. Not only Indians, but kids and adults all around the world recognize him, either as a scientist, an aerospace engineer or as one of the most successful President of India.
He was awarded the title of 'Missile Man of India' all because of the work that he did by contributing to the development of the famous ballistic missile. He also was a great contributor to the launch vehicle technology.
Dr. A P J Abdul Kalam: Early childhood and education
A P J Abdul Kalam, or, Avul Pakir Jainulabdeen Abdul Kalam was born on the 15th day of October, in 1931. He was born in Tamil Nadu – to be precise, he was born in Rameswaram which is on the Pamban Island, of Chennai, which was then a part of the Madras Presidency.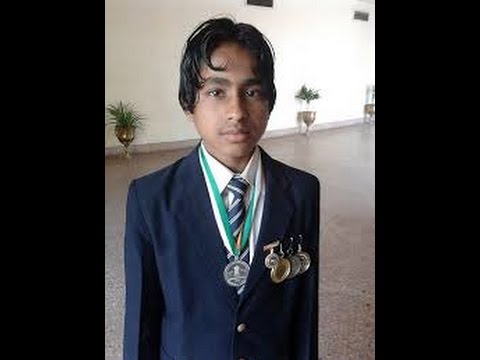 He was born to a Tamil Muslim family to Jainulabdeen and Ashiamma – His father was a Muslim and a boat owner by profession. His mother was a Tamilian and a housewife. As a boat owner, Kalam's father owned a ferry which he used to carry Hindu Pilgrims to and fro the famous temple of Rameswaram.
Apart from the parents, the family had 4 more brothers and one sister, and Mr. Kalam was the youngest of all of them.
Dr. Kalam had his education at Ramanthatpur, in Schwartz Higher Secondary School. Later, he went ahead to attend Saint Joseph's College, located at Tiruchirappalli. After this, he moved to Chennai to pursue his education in aerospace engineering.
He died at the age of 82, and was never married!
Some lesser known facts about the inspiration: Dr. A P J Abdul Kalam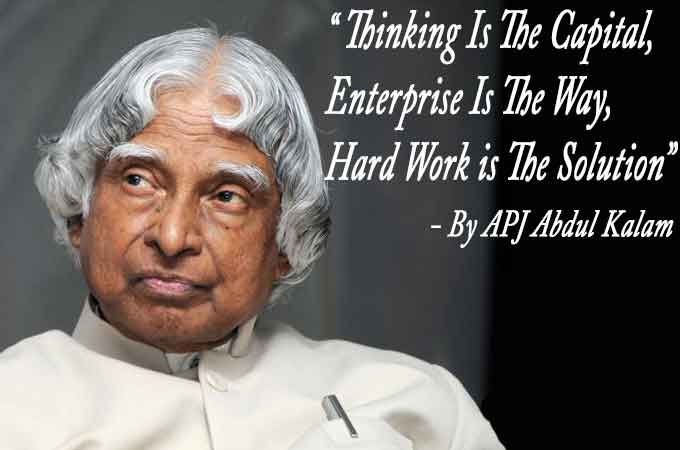 While everybody knows all the extraordinary things this man has done during his lifetime, there are some lesser-known facts about this man… Read on to know them –
Would you believe if I said that this man was a little dull during his school days – this means that it was seen that Abdul Kalam had average grades during his schooling! Yes! That is right, however, while he had dull grades, his teachers reported that he was quite a hardworking student.
The ancestral family of Kalam was known to be quite well off and it is known that the family was raised quite well among a lot of love and affection. However, as generations grew, Dr. kalam's family lost all their wealth by the 1920s. At the time, when Abdul Kalam was born, the family was actually poverty struck.
As a child, Dr. AdbulKalam had no hesitation in selling newspapers to support his family finances.
During Kalam's engineering phase, it was rare that students of the third year got tough projects with stipulated deadlines, However, observing Dr. Kalam's anxiety to learn more, his professor gave him a project to design an attack aircraft.

It was observed that he worked day and night under high pressure to deliver this project on time, and it was a big hit. The project was pretty impressive.
Apart from the famous achievement he has achieved as a scientist, he also played a major role in contributing to a lot of other projects like Project Devil and Project Valiant. These were not very successful projects, but Mr. Kalam never hesitated to spend his quality time for all kinds of projects.
We all know the fact that he became the first ever scientist and first, ever bachelor to occupy an important seat in the Indian Rashtrapati Bhawan.
He was noted and famous for taking out time for lot of one – on – one meetings with young people of the country, so that he could infer their aspirations towards the development of the country
After this successful tenure as the President of India, he moved further to the field of academics and decided to contribute in this arena as well. He was a visiting faculty in a lot of the renowned colleges and universities.