Millions of young people around the world attend extensive university courses stretching over three years or more to improve their future prospects. A university education is highly regarded by employers and equips students with the specialist knowledge they need to get started in a challenging career.
What you do during your years at university can boost the impact that a university degree has on your job prospects. Employers will often question you about your university years, looking for indications that you were an outstanding student with plenty of extracurricular activities. Some training positions are very sought after, and only students who stand out from their peers will have a chance of landing the most lucrative training contracts. Here are five ideas to help you improve your employability as a graduate.
Lead a team at university
You will find plenty of opportunities to flex your leadership skills at university, and leadership skills are highly valued by employers. In the first year of university, students are often hesitant to volunteer for leadership positions. This is your chance to put yourself forward as a leader for classwork exercises or for one of the many societies on campus.
Take on an internship or part-time work
Each year, there is an extensive break as the academic year ends, and this is a good opportunity to work as an intern at a company or simply take on some part-time work. This will help you to build workplace skills that you can add to your CV. Employers will value students who can already illustrate that they are capable of contributing to the working environment.
Create a professional image online
Employers are increasingly looking at your online presence as part of the process of evaluating you as a candidate. That's why strong candidates will ensure they have a professional profile on social media sites, just like the profile of Jatin Mehta on LinkedIn. Activity on these networks is also important, so post articles and share and comment on posts that you find interesting.
Attend career fairs
Your university and independent bodies will arrange annual career fairs that are attended by top employers. These make for an excellent opportunity to learn more about the many different career options graduates have while allowing you to connect directly with top recruiters. Career fairs are excellent networking opportunities.
Volunteer for a good cause
Showing that you care about society really makes you stand out from other students because most are too busy to dedicate time to a good cause. Try to build a history of volunteering through your years at university, and make sure to list this on your CV to show to employers that you are willing to look at the bigger picture and not just focus on your personal self-improvement.
Finishing your degree with good grades can be a challenge on its own, but it is worth putting in extra effort to make yourself more employable. You are already dedicating several years of your life to completing your degree, so it makes sense to work on your extracurricular activities at university so that the time you invest in obtaining a degree really pays off.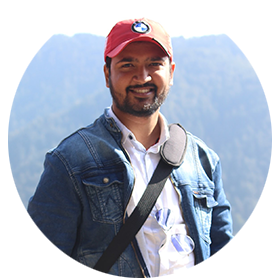 Latest posts by Amit Kumar
(see all)