Movies affect different people differently. For some it is a way to get out of our mundane routine, however, for some, movies can have a long-term effect too. Some we just watch and forget; however, some leave deep imprints on our heart and we often end up recommending it to people all around us.
Women, in particular, take movies in a different way, they relate to certain scenes of the movie and talk about it later. They learn from the movies, get inspired and pumped up. Women consider movies to watch which makes sense to them. Movies which talk to them.
That's why we feel extremely delightful in presenting this list to you which will talk about 10 must-watch movies for all our lovely ladies. In case if you want to watch a movie in a theater instead, book your ticket for an upcoming movie using Bookmyshow coupons.
G. I. Jane
G.I Jane is a movie which doesn't have any flashy battle scene and the non-complicated plot twists, will keep you entertained throughout the movie. This movie in a literal sense shows you the power of human will and spirit. This movie particularly depicts the power of a woman. G.I Jane has some unforgettable scenes which will leave you speechless.
Mona Lisa Smile
A fil which will teach everything about moral value, firmness, dignity, purpose of life, and courage. Nothing can be better than watching Mona Lisa Smile on the upcoming weekend. What is really captivating about this movie is that it teaches you about the importance of yourself and why you should take your self-worth seriously. The universal appeal of Mona Lisa Smile has made this movie extremely popular among the female crowd.
Million Dollar Baby
We bet that you must have watched it once, but how about watching it again. Million Dollar Baby is truly a remarkable movie. It makes you realize the cruelty of life. The director of this movie Clint Eastwood has managed to tell us how life can turn upside down in an unpredictable way and how we should always be ready for the worst.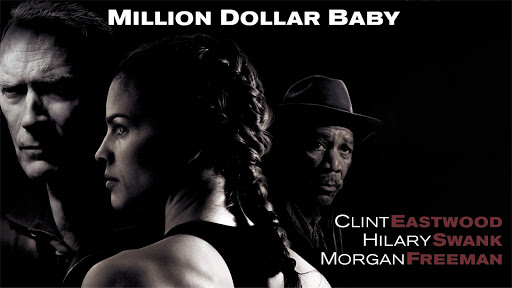 The Devil Wears Prada
The fashion world, as we all predict is supposed to be all fancy and beautiful. But the same world can also become extremely cruel too. This comedy-drama movie has carefully shown both the ups and the lows of fashion low. This light-hearted movie is perfect for women who want to chill on a weekend.
Revolutionary Road
If you thought that Revolutionary Road is all about the same midlife crises of a husband and wife, then you are so wrong. Although, this movie will tell you about the story of a couple who are struggling to maintain their relationship and how they tried to escape their current life to change the surroundings. This movie is about you, watch it online using Netflix promo code. This movie is about all the women who are struggling to maintain their relationship.
Kahaani
Kahaani is a film about a pregnant female who is trying to search for her missing husband. This thriller movie will make you entertained throughout. The exciting and captivating twists and turns of this movie are really enticing. If you are ready for a rollercoaster ride, then you have to watch Kahaani for sure.
English Vinglish
Although Sridevi is no longer among us, her movie English Vinglish is such an iconic movie. She made a comeback in Bollywood through this movie and her acting was commendable.
A wife who feels left out not just by her husband, but by her daughter too. She doesn't know English, but she is determined to learn it. She has been through enough just because she didn't know a language. It's time to change that. Sridevi's character in this movie is thoroughly commendable.
Queen
One of the best movies of Kangana Ranaut, the Queen told us that when there is a will, there is a way. Rani was left heartbroken when her dream boy refused to marry her right on the day, they were going to get married. She was heartbroken, but she wasn't weak.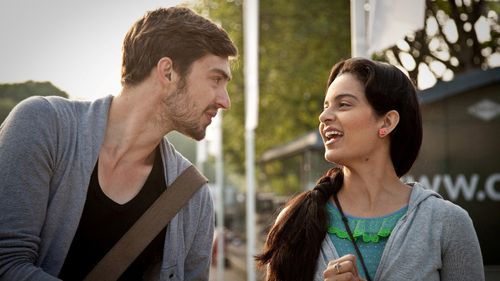 Rani decides to go to her honeymoon all alone and from there this movie takes a huge U-turn. How she managed everything all alone to how she became an entrepreneur. You have to watch it feel inspired. Queen is a movie which honestly didn't need a hero and we are so glad that Queen taught us that sometimes we don't need someone to understand our self-worth.
Nil BatteySannata
Nil BatteySannata is a movie which must be on our list. A single mother who joins the school of her daughter, so that her daughter can concentrate on her studies. A mother who is a maid, made her daughter believe that there is no use of education. She thought she will also become a maid one day. But, then the mother's determination for her daughter to study and become a successful person, her struggle, her highs and the lows made us all watch it a couple of times.
Be ready to grab some tissues though, because this movie will make you cry.
Lipstick Under My Burkha
A story of four different women who are tired of their lives. They want to be free, independent and live life on their own terms. Lipstick Under My Burkha is about that. They break free from the norms of conservative society.
A movie which is critically acclaimed and was much protested by the censor board is a must-watch. This movie is about living your life on your own terms, achieving your goals, and doing what you like.
Do let us know which movie you have already watched and also the one that you like the most. In case if you have missed a few, then it's time to grab a popcorn, cancel all your Sunday plans and watch them on the television.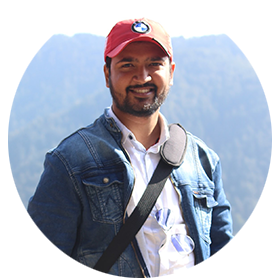 Latest posts by Amit Kumar
(see all)