USA is one of best places in the world that are known for premium peace and cool environments. Its population is approximately 320 million which means it is a pleasant place where people like living in. US are enriched with modern iconic cities, Historical sites, artificial and natural monuments and other tourists' attraction centres. There are also five star hotels for fulfilling accommodation to all people who tour US.
Best Places to Visit in US
Owing to this myriad of enchanting places to visit, you might get confused on where to go. Below is a list of the best places that you can visit when in US. Finding a flight to the US couldn't be more easier these days, finding and comparing cheap flights to the US can be found on many websites. Be sure to get the best deal with this, as typically flights from Europe to the US can be costly.
1. Grand Canyon
If you want to experience beautiful view of Rock Mountains and uninterrupted valleys where rivers cut through, this is the best place to be. You can hike in the Bright Angel Trail or raft in the Colorado River. This is place has the best environment where you can relax and enjoy the scenic beauty of the mountain vistas. The Grand Canyon has over 4.5 million visitors per year.
2. Maui
The place is enriched with mesmerising beaches and fully equipped parks where you can do a lot of activities. You can spend your time admiring the beautiful view of the place or cruise along the road to Hanna. The Island's Seafood is also a must taste because it is prepared using the local ingredients making it to be delicious and fulfilling. You can do trekking, swimming, hiking or indulge in the cultural activities that the locals normally do. Kaanipali Beach and Wailea Beach are among the famous beaches in the region.
3. The Yellow Stone Lands
For all the nature lovers who would like to have a great view of natural amusements, they should consider visiting this place. This place contains steaming geysers, multicoloured pools, beautiful and bubbling hot springs as well as hiking trails and as well as national parks.
4. Yosemite
This is not an operating system but a real life, beautiful place. This is the place where you can have a clear view of some of the beautiful and renowned landmarks like Half Dome and Glacier Point. If you like hiking, the John Muir Trail is located in this place which is known to have several miles of trekking.
For those who have no interest in camping, then you can make this region a day trip place. When in this region, you can also enjoy watching the beautiful cliff faces as well as the towering waterfalls and millennia-old Sequoia trees.
USA is a place that you can never get bored. Besides the above stated places The Grand Canyon, there are many places like San Francisco that you can visit and have fun. Depending on the aim of your trip, you can choose different places so that you fulfil the desires of your trip.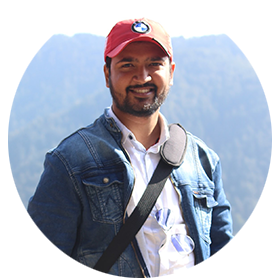 Latest posts by Amit Kumar
(see all)