Indeed, we like to live up to the sentiment that we should love our appearance despite the popular notion of physical beauty. But petite women may find it hard to do this. It is because lack of height can be a crucial challenge when it comes to fashion styling.
Petite girls always think of the ways to overcome this challenge by tricking the eyes of the beholder into seeing us as tall. For you to look taller than your actual height, you have to take some cues of this fashion tricks below. So take a read!
Wear Some High-Waisted Outfit
High-waisted shorts and skirts are popular because of two things: they are pleasing to the eyes, and they are practical. Practical in a way that they trick the eye into seeing the bearer as tall.
For petite women, wearing high-waisted outfit can create the trick of elongating your legs. It is because trousers, shorts, and skirts that go high to the waist can make your legs appear longer by taking a portion of space in your upper torso.
Choose Clothes Vertical Stripe Patterns
This solution to your height problem has been popular for years or decades already. Vertical lines draw the eye of the viewer upwards, making you look tall to his eyes.
The good news is that clothes with vertical stripe patterns are not hard to find. You can find them in almost any fashion outlet near your area, and their popularity never fades.
Keep Your Clothes Fit
In fashion, it is important that you wear clothes fitted to your size, and this fashion style is all the more important for petite women. Wearing tight and close-fitting clothes emphasize the outline of your torso, which makes you appear taller than your real height.
If you are vertically-challenged, you must make sure to avoid wearing loose-fitting clothes because it drowns your body in fabric, making you shorter in appearance.
 Flared Jeans for the Win
Flared jeans are what petite women should wear, especially those flared jeans that goes slim around the leg and have hems that touch your footwear. This type of jeans do the tricks of elongating your legs. For a perfect result, match it with clothing such as a tuck-in blouse or a top outfit that goes up the waist. You can look for flared jeans in sites like Deal Wiki.
Don't Forget the V-Necks
V-neck is the trend because it does an excellent job of drawing the eye of the onlookers towards your face. It also lengthens the vertical outline of your body by exposing a portion of your upper torso. So if you are not gifted with tall height, take heed!
Match Your Outfit with Thin Belts
We wear belts not only to make our appearance aesthetically appealing but also for practical reasons. But if you have short height, it will be a good idea to choose the thinnest belt you can find.
Thin belts help in highlighting the natural outline of your waist to add some height to your appearance. Wide belts, on the other hand, cut the appearance of your torso in half, making you appear shorter than your height.
Minimize Your Accessories
Like what I said earlier, drawing the eyes of the viewer upwards is one best solution to your height problem. The more they look towards your face, the more you look tall in their eyes.
Thus, you must keep from wearing clothes that put the attention on your chest. Avoid putting on heavy accessories like necklace because usually petite women are not also gifted with long necks.
Go for Heels with Low-Cut Vamps
Do you want to create the illusion of looking tall? Take this tip: when you visit a shoe store, buy those pair of heels that come with a low-cut vamp.
This type of footwear creates the illusion of elongating your legs. Match your pair of low-cut vamps with a dress, skirt, or shorts, and you will now look tall. For the perfect result, choose those shoe colors that blend to the tone of your skin.
Put on Some Clothes with Monochrome Palette
Going for a monochrome color scheme for your outfit of the day can highlight your body features and does the trick of making you appear tall.
Contrast this color scheme with shades instead of colors, and always follow the rule that the darker the shade, the better. For example, choose dark in the lower part of your body, and make it lighter on your upper body.
Takeaway
For women who are vertically-challenged, there are ways to make you look tall. There are styling tricks that you can pull off to make yourself appear to everybody that you are not that short. All you have to take some of the cues mentioned above for you to reach new heights.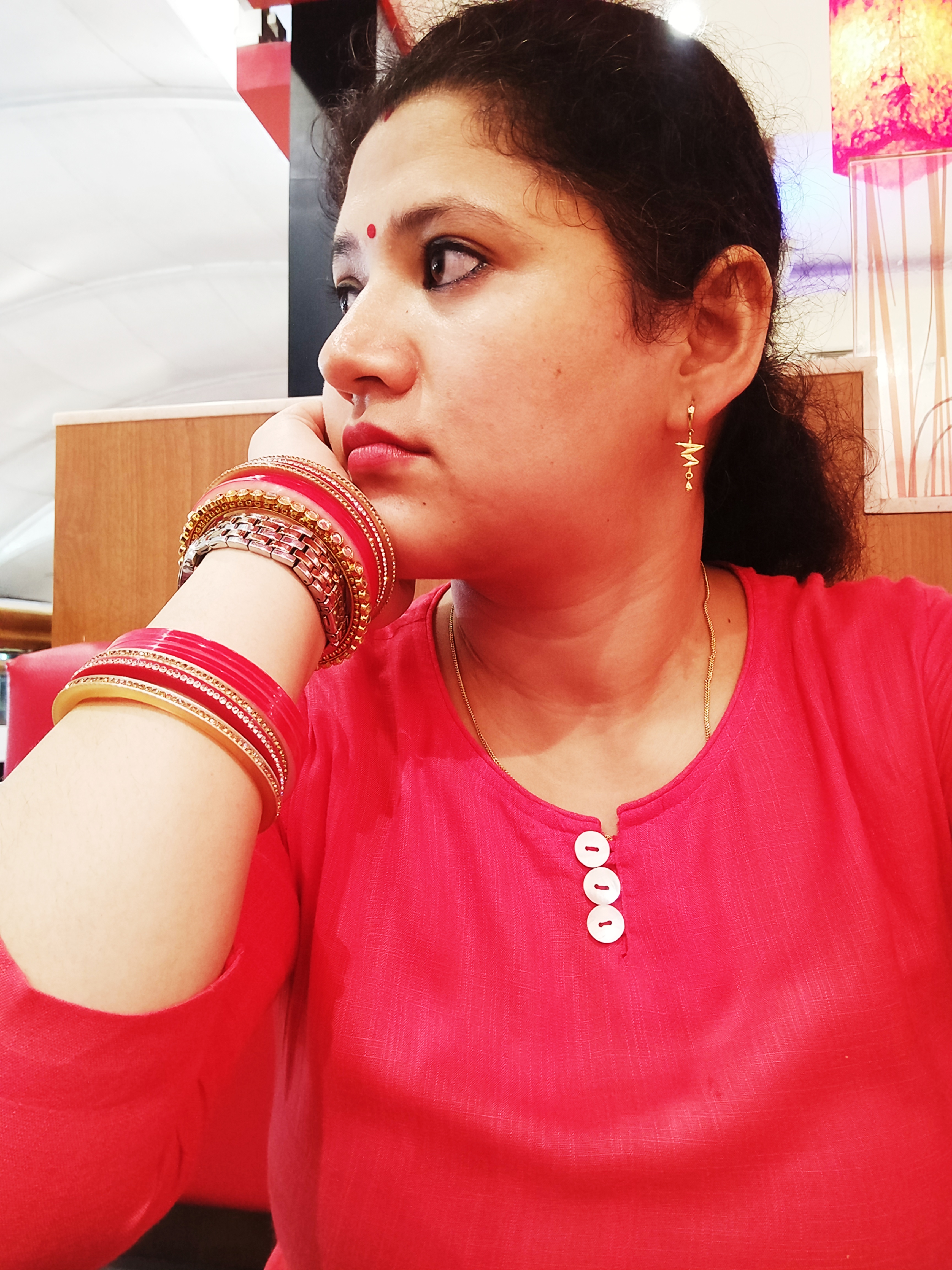 Latest posts by Reena Rawat (see all)