For those companies which are contemplating training programs, e-learning courses offer much more advantages than traditional class room based training. Most modern businesses are relying on e-learning to save energy, time and money.
Here are few advantages that e-learning has over traditional methods for training in a company:
• Cost effective:
An e-learning based training will help save substantial money over items like venue, learning material, travel and catering. Important changes in learning material can be updated quickly and easily. This saves mainly on printing cost and time because before updating learning material used to be time consuming and costly. Online based learning helps combat both these concerns.
• Improvement in productivity and performance:
Employees are always aspiring for new ways to grow. Online training helps employees achieve this without wasting too much money or time. One of the major complaints about the old style training methods is that it would impinge on the valuable time that employees devote on useful, job related tasks. With Learning Management Systems (LMS), employees can take part in courses anytime or anywhere. This helps boost their performance and productivity.
• Flexibility and convenience:
E-learning implies no boundaries. Employees can take part in –learning courses, anywhere they can access an internet connection. This eliminates considerable energy for coordination when and where the course will take place. It is really tough to assemble all employees in one place for training. Both employees and management find e-learning based training convenient and flexible, accessible anytime and anywhere. Hence there is growing popularity of e-learning development companies .
• Timely feedback:
Management and employees are able to get feedback on effectiveness of course in real time. Also, since everything is linked online, management can get up-to-date analysis on the status of the courses and track performance of every employee. There is no need for manual evaluations and computer based quizzes can be graded automatically.
• 24/7 accessibility:
e-learning material is available to employees all the time. This enables, easier, more timely and efficient training. Fast learners can complete course early, thus improving productivity. Round the clock access also helps employees spread in geographically diverse locations to learn at their individual pace.
• Improved pedagogy:
As per studies, gamification improves engagement of learners and enhances retention. Today, technology permits wide variety of sophisticated tools to develop gamification in corporate training. E-learning also helps by use of interactive methods and personalized study content. Thus it is a more scientific and improved alternative to traditional methods of learning.
• Enhanced collaboration:
With e-learning, there is the potential to reach out to trainers and staff all around the globe. This enables staff from diverse parts of the world to collaborate on problem solving, in real time. It provides instant connectivity to various subject matter experts. It is a win/win situation for both employees and management.
• Suitable for millennia:
e-learning is ideal for the millennial workforce. The work force of today works not just for money but also for improving skills and taking up new challenges. Traditional modes of training restricted number of trainees and material. E-learning puts vast resources of learning material at the disposal of employees.
Also, e-learning is a green method and leaves less carbon footprint: It reduces wastage of trees for printing paper as it is a paperless mode of training.
These are some of the advantages of e-learning in corporate training.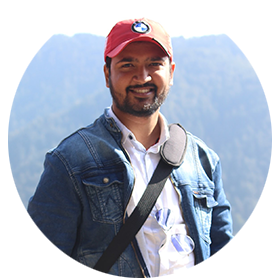 Amit is the founder of YoursNews. This is a next generation blog, proved that blogging is an art; focus on valuable ideas and genuine stories, rest everything will fall into place.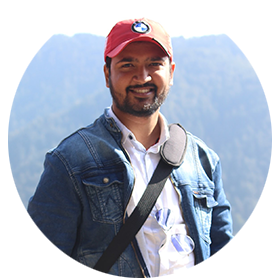 Latest posts by Amit Kumar (see all)