A tough take on the Indian Education System, Prakash Jha directed movie Pareeksha is premiering on ZEE5. The story of Pareeksha revolves around a poor rickshaw-puller who dreams to provide quality education to his son and faces hurdles in the path. Interestingly, it is based on the real-life story of IPS officer Abhayananad who coaches the poor children in a village of Bihar for the IIT-JEE exam. Who else but Prakash Jha can flawlessly illustrate the struggle of a poor man for the better education of his son. Famous for his directorial ventures like Aarakshan, Satyagraha and Jai Gangaajal, Prakash Jha is back with this outstanding theme in Pareeksha #SapneSachKarenge
Background:
Pareeksha is based on the real-life story of children in a Naxalite affected region of Bihar, and the former Bihar Director General of Police (DGP) Abhayanand helped Prakash Jha in the research for the theme.
Prakash Jha told the media," Mr Abhayanand told me that when he was posted in Jehanabad as senior superintendents of police (SP), he used to often go to villages in Naxal-affected areas and would spot a bunch of kids whose intelligence used to bowl him out. So, he started chatting with them and asking questions and encouraged them to come for special coaching, which he arranged in the town. Some of them were so intelligent that they qualified for engineering colleges."
Pareeksha was supposed to be released in theatres but due to COVID19 and repeated postponement, it will be premiered on ZEE5 on 6th August.
"Fact: Abhayananad along with famous Anand Kumar conceptualised 'Super 30' to coach poor students to crack IIT!"
Cast:
The movie features Adil Hussain, Sanjay Suri and Priyanka Bose among others. Adil Hussain plays the role of Bucchi, the rickshaw-puller who dreams to provide quality education to his son by making arrangements for him to study in a private English medium school. Despite all adversaries, he manages to fulfil the aspirations and ensure a bright future of his child.
Adil Hussain said in a statement, "I am so very happy that Pareeksha is finally releasing on ZEE5 which will enable the viewers to watch it across the globe. Pareeksha is very close to my heart. It talks about a subject which I deeply care, education of the future generation of India, "
Pareeksha' was premiered in the 50th International Film Festival of India in 2019 and received well-deserved applause from critics. A subject deeply relevant to our country, Pareeksha promises a thought-provoking wave to address the issue. The trailer of the movie is out and fans are going gaga over it.
Taut direction and good actors make Pareeksha a must-watch.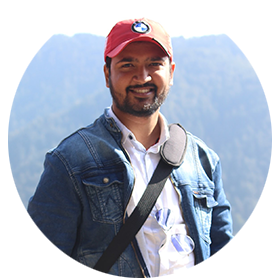 Latest posts by Amit Kumar
(see all)