The mood and environment in a workplace greatly impacts and influences the productivity of a team and its members. Keeping a positive mood within a workplace is crucial when it comes to achieving success. Additionally, the overall satisfaction, attitude, confidence, and outlook of how employees feel during work are best described as employee morale.
Employee morale should be high or positive if you want everyone to be productive for it shows that they are comfortable and safe about the organization that they currently work for and they also believe that they are capable of meeting or exceeding important needs of others.
Achieve a Good Employee Morale
As an employer, it is your task to help employees reach your goals and their goals in life, make them feel good about themselves and more inspired to do a lot better at work. Good employee morale can only be done successfully if and only if you show them good leadership and if they share the same vision as you and where the direction of the company is headed. Employees have positive morale if they feel like they are continuously contributing to the success of the company and if they feel recognized and important throughout the organization.
Boost employees morale by communicating with them effectively and maintaining a balanced interpersonal relationship. Constantly interacting with employees and rewarding their work will make them feel a sense of accomplishment and make them feel that going their work is worthwhile. Interaction with employees plays a crucial role when it comes to sustaining employee morale and ensures that employees will feel that they are valued in an equal way. Employees who tend to feel good at work and have good employee morale also promotes customer satisfaction and more sales.
It is your goal to make employees feel like their work is more than just a job, but a work that recognizes their accomplishments and value. Take time to notice, celebrate, and reward the accomplishments of employees for it will certainly help them appreciate how much they have contributed to the whole organization. Programs, awards, or a trophy should be implemented to encourage employees all the more.
Trophies and Awards
Recognition and rewards for employees for every and any achievement is a great way of maintaining a positive and productive work environment. A simple and small token of appreciation or a high-quality award for minor and major career achievements is necessary. Rewarding and recognizing the work of your employees will keep them happy and motivated and it is best to acknowledge the effort that they put into their work. This will also motivate other employees to perform better and those who will be rewarded are more likely to maintain their good performance. Ensure loyalty and trust by following everything mentioned.
Providing trophies and awards for employees are great investments. Trophy awards range from being lightweight to heavyweight, minimalist to stylish, affordable to high-end value, limited to exclusive, different shapes and sizes, and more. Most companies tend to award employees with glass, crystal, or acrylic trophies or traditional recognition plaques or certificates that are suitable for any budget.
Positive Work Culture
It is your duty as an employer to motivate your employees by giving them a positive workplace since you are in charge and in control of each and every area or environment that your employees work on a daily basis. The employer contributes powerfully to the employee's morale whether it results in a positive or a negative way. Large portions of the work environment that you are in control of greatly impacts employee morale and factors such as the quality and effectiveness of managers, their constant interaction with your employees as well as the way your employees communicate or interact with each other day by day.
The culture or environment that you will be creating should value positive factors. It is very rewarding to see employees who are motivated and dedicated to their work as well as recognizing your managers who show the right leadership skills and characteristics to your employees. Employees make or break the success of your company and being an effective leader means that you are constantly in control and thinking of ways to strengthen and boost your leadership and how you approach employees.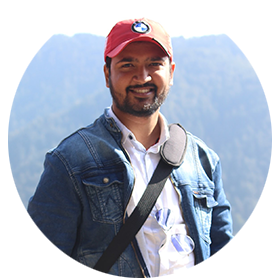 Latest posts by Amit Kumar
(see all)