Child artists of Bollywood are amazing and people want to know eagerly about them what are they doing currently. Let us have a look at all the Bollywood 90's child artists. All 0f them were good and promising.
Malvika Raaj
The actress is known for portraying the younger version of Kareena Kapoor Khan in "Kabhie Khushi Kabhie Gham". The actress is gearing up for her Telugu movie "Jayadev" so she is also making her career in film industry..
Ahsas Channa
The actor portrayed the role of SRK's son in "Kabhi Alvida Na Kehna" and was last seen in a major release in 2010 and has been busy with TV. All that we know that he is doing good in his career.
Parzaan Dastur
The actor is popular for his role as the cute Sardar boy in Karan Johar's "Kuch Kuch Hota Hai" and he is currently working as an assistant director.
Sakshi Sem
The actress was seen in Ajay Devgn's "Raju Chacha" and last worked in "Rahasya" in 2015. So, She was doing great as a child star.
Ayesha Kapoor
The actress was seen as young Michelle in Sanay Leela Bhansali's "Black" and has done great role. She has moved to Germany now so making her career in another field…
Jibraan Khan
The actor is known for portraying SRK's son in "Kabhie Khushi Kabhie Gham". He was last seen in 2002's "Rishtey" and he is quite young and heard of having future collaboration in the industry.
Athit Naik
The actor is known for portraying Preity Zinta's younger brother in "Kal Ho Na Ho". He was not seen in any film or TV show after "Kal Ho Na Ho". But his good performance in the movie is everybody's favorite.
Pooja Ruparel
The lovable Chutki from "Dilwale Dulhaniya Le Jayenge" is a stand-up comedian and singer. She performs so good.
Adil Rizvi
The actor played the role of Aamir Khan's son in "Akele Hum Akele Tum". He was super cute son of Amir Khan in the movie.
Jhanak Shukla
The actress is known for doing role Gia in the film "Kal Ho Na Ho" among a variety of other roles in different serials. She is said to have quit acting and doing something else.
Abhishek Sharma
The actor played Hrithik Roshan's younger brother in "Kaho Na Pyar Hai". He has not been seen in any Bollywood films of late so no clue no where is he.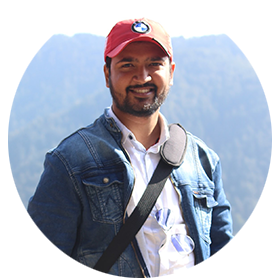 Amit is the founder of YoursNews. This is a next generation blog, proved that blogging is an art; focus on valuable ideas and genuine stories, rest everything will fall into place.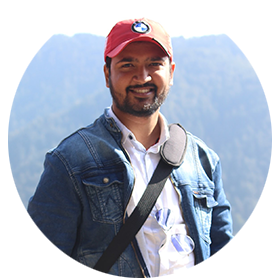 Latest posts by Amit Kumar (see all)