Human beings are social creatures and have always valued the importance of friends in their lives. To celebrate this noble feeling it was deemed fit to have a day dedicated to friends and friendship. Accordingly, first Sunday of August was declared as a holiday in US in honor of friends by a Proclamation made by US Congress in 1935. Since then, World Friendship Day is being celebrated every year on the first Sunday in the month of August.
"Your friend is the man who knows all about you, and still likes you."
Friendship Day Quotes by: Elbert Hubard
Celebrate Friendship Day 2016 on August 7, Sunday
"True friendship is like sound health; the value of it is seldom known until it be lost."
Friendship Day Quotes by: Charles Caleb Colton
"Each friend represents a world in us, a world possibly not born until they arrive, and it is only by this meeting that a new world is born."
Friendship Day Quotes by: Anais Nin
"My friends are my estate."
Friendship Day Quotes by: Emily Dickinson
"A real friend is one who walks in when the rest of the world walks out."
Friendship Day Quotes by: Walter Winchell
"A friend is someone who is there for you when he'd rather be anywhere else."
Friendship Day Quotes by: Len Wein
"A friend is someone who knows the song in your heart, and can sing it back to you when you have forgotten the words."
Friendship Day Quotes by: Unknown
"A friend is one who believes in you when you have ceased to believe in yourself."
Friendship Day Quotes by: Unknown
"Don't walk in front of me, I may not follow.
Don't walk behind me, I may not lead.
Walk beside me and be my friend."
Friendship Day Quotes by: Albert Camus (also attributed to Maimonidies).
"A hug is worth a thousand words. A friend is worth more."
Friendship Day Quotes by: Unknown
"Everyone is a friend, until they prove otherwise."
Friendship Day Quotes by: Unknown
"Every person is a new door to a different world."
Friendship Day Quotes by: from movie "Six Degrees of Seperation"
"It takes a long time to grow an old friend."
Friendship Day Quotes by: John Leonard
"I get by with a little help from my friends."
Friendship Day Quotes by: John Lennon
"Anybody can sympathise with the sufferings of a friend, but it requires a very fine nature to sympathise with a friend's success."
Friendship Day Quotes by: Oscar Wilde
"Two are better than one; because they have a good reward for their labour. For if they fall, the one will lift up his fellow: but woe to him that is alone when he falleth; for he hath not another to help him up."
Friendship Day Quotes by: Bible: Ecclesiastes
"Two may talk together under the same roof for many years, yet never really meet; and two others at first speech are old friends."
Friendship Day Quotes by: Mary Catherwood
"Friendship is unnecessary, like philosophy, like art… It has no survival value; rather is one of those things that give value to survival."
Friendship Day Quotes by: C. S. Lewis
"I might give my life for my friend, but he had better not ask me to do up a parcel."
Friendship Day Quotes by: Logan Pearsall Smith
"Friends are the most important ingredient in this recipe of life."
Friendship Day Quotes by: Unknown
"The better part of one's life consists of his friendships."
Friendship Day Quotes by: Abraham Lincoln
"The love of my life is the love between friends."
Friendship Day Quotes by: Unknown
"One's best friend is oneself."
Friendship Day Quotes by: Unknown
"A Friend is someone who knows all about you and loves you anyway!!!"
Friendship Day Quotes by: Unknown
"To be depressed is to be lonely; to have a friend is to be happy…"
Friendship Day Quotes by: Guido
Friendship is like a perennial river which flows forever. It may change it's path but will never ever dry up.
Friendship Day Quote Contributed by: Pinaki Prasad Mohanty
"Friendship … is born at the moment when one man says to another "What! You too? I thought that no one but myself . . ."
― C.S. Lewis, The Four Loves
"Don't walk in front of me… I may not follow
Don't walk behind me… I may not lead
Walk beside me… just be my friend"
― Albert Camus
"A friend is someone who knows all about you and still loves you."
― Elbert Hubbard
"Good friends, good books, and a sleepy conscience: this is the ideal life."
― Mark Twain
"It is not a lack of love, but a lack of friendship that makes unhappy marriages."
― Friedrich Nietzsche
"If you live to be a hundred, I want to live to be a hundred minus one day so I never have to live without you."
― Joan Powers, Pooh's Little Instruction Book
"The truth is, everyone is going to hurt you. You just got to find the ones worth suffering for."
― Bob Marley
"Piglet sidled up to Pooh from behind.
"Pooh!" he whispered.
"Yes, Piglet?"
"Nothing," said Piglet, taking Pooh's paw. "I just wanted to be sure of you."
― A.A. Milne, The House at Pooh Corner
"There is nothing I would not do for those who are really my friends. I have no notion of loving people by halves, it is not my nature."
― Jane Austen, Northanger Abbey
"If I had a flower for every time I thought of you…I could walk through my garden forever."
― Alfred Tennyson
"When someone loves you, the way they talk about you is different. You feel safe and comfortable."
― Jess C. Scott, The Intern
"There is nothing better than a friend, unless it is a friend with chocolate."
― Linda Grayson
"When we honestly ask ourselves which person in our lives mean the most to us, we often find that it is those who, instead of giving advice, solutions, or cures, have chosen rather to share our pain and touch our wounds with a warm and tender hand. The friend who can be silent with us in a moment of despair or confusion, who can stay with us in an hour of grief and bereavement, who can tolerate not knowing, not curing, not healing and face with us the reality of our powerlessness, that is a friend who cares."
― Henri J.M. Nouwen, Out of Solitude: Three Meditations on the Christian Life
"I would rather walk with a friend in the dark, than alone in the light."
― Helen Keller
"Life is an awful, ugly place to not have a best friend."
― Sarah Dessen, Someone Like You
"You are my best friend as well as my lover, and I do not know which side of you I enjoy the most. I treasure each side, just as I have treasured our life together."
― Nicholas Sparks, The Notebook
"Promise me you'll always remember: You're braver than you believe, and stronger than you seem, and smarter than you think."
― A.A. Milne
"Friendship is unnecessary, like philosophy, like art…. It has no survival value; rather it is one of those things which give value to survival."
― C.S. Lewis, The Four Loves
"You can't stay in your corner of the Forest waiting for others to come to you. You have to go to them sometimes."
― A.A. Milne, Winnie-the-Pooh
"Why did you do all this for me?' he asked. 'I don't deserve it. I've never done anything for you.' 'You have been my friend,' replied Charlotte. 'That in itself is a tremendous thing."
― E.B. White, Charlotte's Web
"Out beyond ideas of wrongdoing
and rightdoing there is a field.
I'll meet you there.
When the soul lies down in that grass
the world is too full to talk about."
― Rumi
"What is a friend? A single soul dwelling in two bodies."
― Aristotle
"I think if I've learned anything about friendship, it's to hang in, stay connected, fight for them, and let them fight for you. Don't walk away, don't be distracted, don't be too busy or tired, don't take them for granted. Friends are part of the glue that holds life and faith together. Powerful stuff."
― Jon Katz
"Friendship is the hardest thing in the world to explain. It's not something you learn in school. But if you haven't learned the meaning of friendship, you really haven't learned anything."
― Muhammad Ali
"How many slams in an old screen door? Depends how loud you shut it. How many slices in a bread? Depends how thin you cut it. How much good inside a day? Depends how good you live 'em. How much love inside a friend? Depends how much you give 'em."
― Shel Silverstein
"Only a true best friend can protect you from your immortal enemies."
― Richelle Mead, Vampire Academy
"He must have known I'd want to leave you."
"No, he must have known you would always want to come back."
― J.K. Rowling, Harry Potter and the Deathly Hallows
"It is more fun to talk with someone who doesn't use long, difficult words but rather short, easy words like "What about lunch?"
― A.A. Milne, Winnie-the-Pooh
"No person is your friend who demands your silence, or denies your right to grow."
― Alice Walker
"Well, it seems to me that the best relationships – the ones that last – are frequently the ones that are rooted in friendship. You know, one day you look at the person and you see something more than you did the night before. Like a switch has been flicked somewhere. And the person who was just a friend is… suddenly the only person you can ever imagine yourself with."
― Gillian Anderson
Life is like a boat trip, ups and downs as the waves. Thanks to friends, you lose the horizon. 
And when you suffer shipwrecks, friendship is the anchor that supports you as you search for the new course. 
[Friendship day whatsapp messages]
Our friends are the siblings God forgot to give us. Happy friendship day 2016 messages
Always you will be my best friend. 
Entres other things, because you know too!
Friends never speculate about your intentions. They never need a reason to stay with you. Friends only expect it to be you, and rejoice in it. Happy Friendship Day Messages 2016
[Happy friendship day wishes and quotes]
You're my best friend and if you die before I do, tell God to give you a double room in Heaven, so you can share it with you.
When everything seems impossible, horrible and unattainable, I think of your smile and the strength it gives me, and suddenly everything is possible.
A compliment from a friend is worth a thousand compliments from a stranger.
[Friendship day wallpapers]
Compared with friendship, gold is worthless. Happy Friendship Day 2016 SMS
When you lose your way, I will walk beside you. When you see all dark, I enlighten your path. When you feel all alone, I'll hold. I'm your friend. I will not fail you.
Friends are angels that help you fly. 
[Friendship day status for facebook]
Friends are like jewels. Are priceless. Friendship Day Messages for whatsapp 2016
If you decide to throw you off a mountain, I do not jump you. I'll wait down, to save you.
The hardest thing is not to die for a friend. The hardest thing is to have a friend that worth dying for.
Friends are like an investment in the bank. The more time you have, the better their friendship.
[Friendship day status for whatsapp]
A friend is someone who smiles when you smile, laugh when you laugh, and you hold your hand when you cry.
A known not see you never mourn. A friend has wet shoulder so much crying.
A person without friends is like a plant without roots. Friendship day special SMS
The best way to value a friendship is knowing that tomorrow will lose.
[Friendship day sms for best friends]
We must be close to what friends, but even more enemies. 
(J. Carlos Gonzalez)
Friend who is not only your right hand in the good times, it is also one that manages to flourish one smile from your lips in times of affliction. 
(Giselle)
Best friends do not hear what you say.
A friend is one who knows everything about you and yet you want 
Elbert Hubbard (1856-1915) American essayist.
[Happy friendship day poems]
True friendship is like phosphorescence shines best when everything is dark.
Rabindranath Tagore (1861-1941) Indian philosopher and writer.
The real friend is one who is by your side when you'd rather be elsewhere. 
Len Wein
The friend must be like money, that before you need it, the value is known. 
Socrates (470 BC-399 BC) Greek philosopher.
Some believe it to be just friends wanting, as if to be healthy enough to wish health. 
Aristotle (384 BC-322 BC) Greek philosopher. ~ Happy friendship day quotes in English
[friendship day greetings 2017]
Fools have many friends. The largest number of friends marks the maximum extent dynamometer stupidity. 
Pio Baroja (1872-1956) Spanish writer.
How rare and wonderful is that fleeting moment when we realize that we have discovered a friend!-
William Rotsler (1926-1997) American writer. ~ Friendship day whatsapp status
A true friend is one who holds your hand and touches your heart- 
Gabriel García Márquez
[friendship day status]
Alternatively, between friends, not just those who are saddened by the news of yours any misfortune, but even more to those who do not envy you your prosperity- Socrates.
A friendship that never ends begun 
Publius Syrus. Happy friendship Day wishes
False friends are like shadows follow us only when the sun shines- 
Francesco Alberoni
[friendship day messages in english]
The loyal friend laughs at your jokes, even if they are not so good, and sympathizes with your problems though not as severe- Arnold H. Glasow
All the greatness of this world is not worth a good friend- 
Voltaire
A true friend does not get in your way unless you're goin 'down-  
Arnold H. Glasow
You were everything, and you're nobody, you were my partner, my friend, my girlfriend, my lover, my wife and now no one, I will love you forever silent . ~ Friendship day messages and quotes
I still do not know why we broke up, I just know that if something I want now is to have a friendship, as we had once.
A simple friend expects you to always around when he needs you; a real friend expects to always be around when you need it.
[Friendship day sms in english 2016]
Known there are many, many friends, but true friends can be counted on the fingers of one hand … and there are plenty! ~ Happy friendship day status for facebook
Friendship is something that makes you get up every day and want to fight for someone who every day makes you say "I'm happy with you!"
A friend is the best thing you can have, I can assure you … I never lose hope to change someone because it might be worth …
Friendship is a ray of light appearing in the darkness and makes you realize that there are still beautiful things. ~Friendship day wishes for best friends. 
[Friendship day special HD wallpapers]
To My great friends with love on this day, because they have been in whom I could trust when I needed it. Happy friendship Day. I love them.
Never know what you have until you lose it, but a friend, but not lose sight, still have your heart, because your love will prevail over time. Happy friendship day to all my friends.
I'll never forget the moments, the crazy things we did, the problems we got, and shared sorrows and joys because that's what makes our relationship a true friendship. I love you, my friends, Happy Friendship Day! ~Friendship day wishes
My friends are definitely what I love most in the world. So without further ado I want to wish everyone a cute and happy friendship day, and tell you that your presence in my heart fills me with happiness. Thanks for being there, friends. ~Best friends forever
'Happy Friendship Day I wish all my friends. To those who are with me and those who are far away, because I know that at the heart'll always present. Thanks for all those special moments.
Congratulations to my friends on the day of friendship, that despite the winter, the heat of each of each embraces me. I love you all, Happy day, folks!
Because you're a staunch friend, this greeting is addressed to you. You will always have my support and understanding. Happy friendship day. ~Happy friendshp day quotes
Celebrate This day all the friends together, because nothing compares to the love between two good friends, a love without skills, without envy, completely disinterested. Happy friendship day to all!
They do not know how happy it makes me to know that I can always count on people like you.
Happy friendship day, dear friends. [Best Friendship day status 2016]
A Who never leave me despite my flaws unbearable. I believe you and I appreciate my good friend, I also appreciate your patience and good humor. Thanks for everything. Happy friendship day.
Friend's Day is a reason to realize who your true friends are and qualities you express gratitude for their selfless and unconditional friendship. Friendship is the bonus that gives you strength to keep going and they always find at your side. Returns again to find more and new messages of a beautiful friendship. [Friendship day messages in Hindi]
Happy friendsship day for someone that despite the difficult times was always by my side, also in moments of laughter was present. It is unimaginable that after so many years we still have the strength to celebrate as if it were the first time we met. I adore brother from another mother and I hope to stay together, quite apart from the distance or time that separates us. I repeat again and other thousand times happy friendship day!
It's not only fun with you folks think that life is not elapse equally if they are absent from it. The esteem and desire to be together throughout life, inch by inch, in good times and in bad, and never separate because in my heart there is a place reserved for you. Happy friendship day.
A friend is one who will stand by you always, when and where you need it, in any case of need he will give a hand to overcome the difficulties that friend means being faithful and loyal at all times, never fail you. Happy day to that person as a human angel is with you, happy friendship day.
I'm Glad this day to highlight the fact that you're next to me is a pride that fills me with joy to know that I can not find a friend like you who accompanied me in any situation and I do the same. Happy friendship day.
A friend is one who is in any situation, have storms or snowfalls, floods or heat stroke at any time of day or night; it is always when you need it. I take this occasion to express how gratified I am for your friendship. I adore my friend.
I never thought I would feel a great love, a love that takes me to breath, do anything so that nothing separates us. I love you very much my Reyna and I want to enjoy this day of love.
Since our lives together have been able to realize how beautiful it is to live, to share with you, take care, haughty because especially love. You're the woman I always dreamed to share my life.Happy day of love and friendship.
Every morning when I woke up the first person I think you are and all I want is to have you in my arms again, the hour when these away from me I made me endless. I love my life. 
Happy day of love and friendship.
I know the loneliness because I have real friends, friends that when they see me trapped in the prison of my laments released me with his sincere affection.
Let us celebrate together the joy of having us each other and be best friends every day, happy friendship day to all.You have something that manages to captivate even when you're asleep, do not know exactly how to describe it, just know that you feel in another world, you're the best thing that has happened so far and you want to spend my whole life.
.I'm sure that many men have told you how beautiful you are, that several of them have tried to conquer but in the end it was me who stole your heart.
.Before I met every day was the same and now you're part of my life is not the same, I see every day an opportunity to be happy with you, to enjoy together this wonderful feeling that unites us.
If I am weak only say the look is enough to stand up, your love gives me strength to live, it is the energy that feeds my spirit will always be my great love.
I feel calm and happy inside to know that you love me as I love you, to see your eyes light up with excitement when I approach you, seeing your lips tremble gently when you talk to me, it is written that ours is love.
. When I hug feel that your soul and mine are connected and are happy, happy friendship day friend.
I feel a great emotion in me because I have two reasons today be happy, today we meet a month together and today is the day of love and friendship. Congratulations my love.
celebrate the day of love is like a responsibility for couples, although today the company now focuses more on the material, you can change this. Take importance of feelings and express all their love to be loved. Come back soon for more free sentences. We will wait for you ! Happy Friendship Day 2016! 🙂
Do not have much in common but we get along, be your friend who gives much joy, wish you a beautiful friendship day.
Today special date I express my feelings of love for all my best friends will forgive me if I ever misbehave with you, today we must forget the bad times and recoder good, long live the friendship.
You are the person who always understand things that happen to me, and I want to sincerely without interest at all, what a blessing to have you as my friend, happy friendship day.
Use phrases to dedicárselas to your friends on Facebook, we hope you can help and serve to express the affection and love you have for all your friends. Happy Friendship Day 2016! 🙂
A true friend is someone who knows there's something wrong even when you have the biggest smile on your face. Happy Friendship Day.
Without friends no one would choose to live. Happy Friendship Day.
One Heart talk with another one is affection. one Heart live with another Heart is Love But two Hearts made like one is FRIENDSHIP…..!  Happy Friendship Day.
If all my friends were to jump off a bridge, I wouldn't jump with them, I would be at the bottom to catch them. Happy Friendship Day.
A simple friend thinks the friendship over when you have an argument. A real friend knows that it's not a friendship until after you've had a fight. Happy Friendship Day.
Friendship is the golden thread that ties all hearts together.  Happy Friendship Day.
A Friend is someone who thinks you're a good egg even though you're slightly cracked! Happy Friendship Day 2016.
Friendship is vast like Universe,
deep like Ocean,
high like Sky,
strong like Iron,
kind like Mother,
cute like Me,
and sweet like U!
Happy Friendship Day 2016!Friendship is a little more trust,
A little less try,
A little more laugh,
And a little less cry,
A little more WE and a little less I.
Happy Friendship Day !!!
Friendship is a strong and habitual inclination in two persons to promote the good and happiness of one another.
A single candle can illuminate an entire room.
A true friend lights up an entire lifetime.
Thanks for the bright lights of your friendship.
A friend is sweet when it is new.
And it is sweeter when it is true.
But you know what? It is sweetest when it is you.
If you open my heart, guess what u r gonna see?
It's U. True friends are hard to find so I kept you.
A coin is easy to earn, a friend is hard to find.
The coin depreciates but a friend appreciates.
I lost a coin when I texted u, but it's okay because I got u.
What is a friend? She looks out 4 u, inspires u,
laughs with u, cries with u, understands u, guides
u and walks with u. That's what a friend is… u.
How long shall v b friends? Do u want a clue?
As long as stars twinkle in the sky,
till the water runs dry & till the day I die.
We will b friends.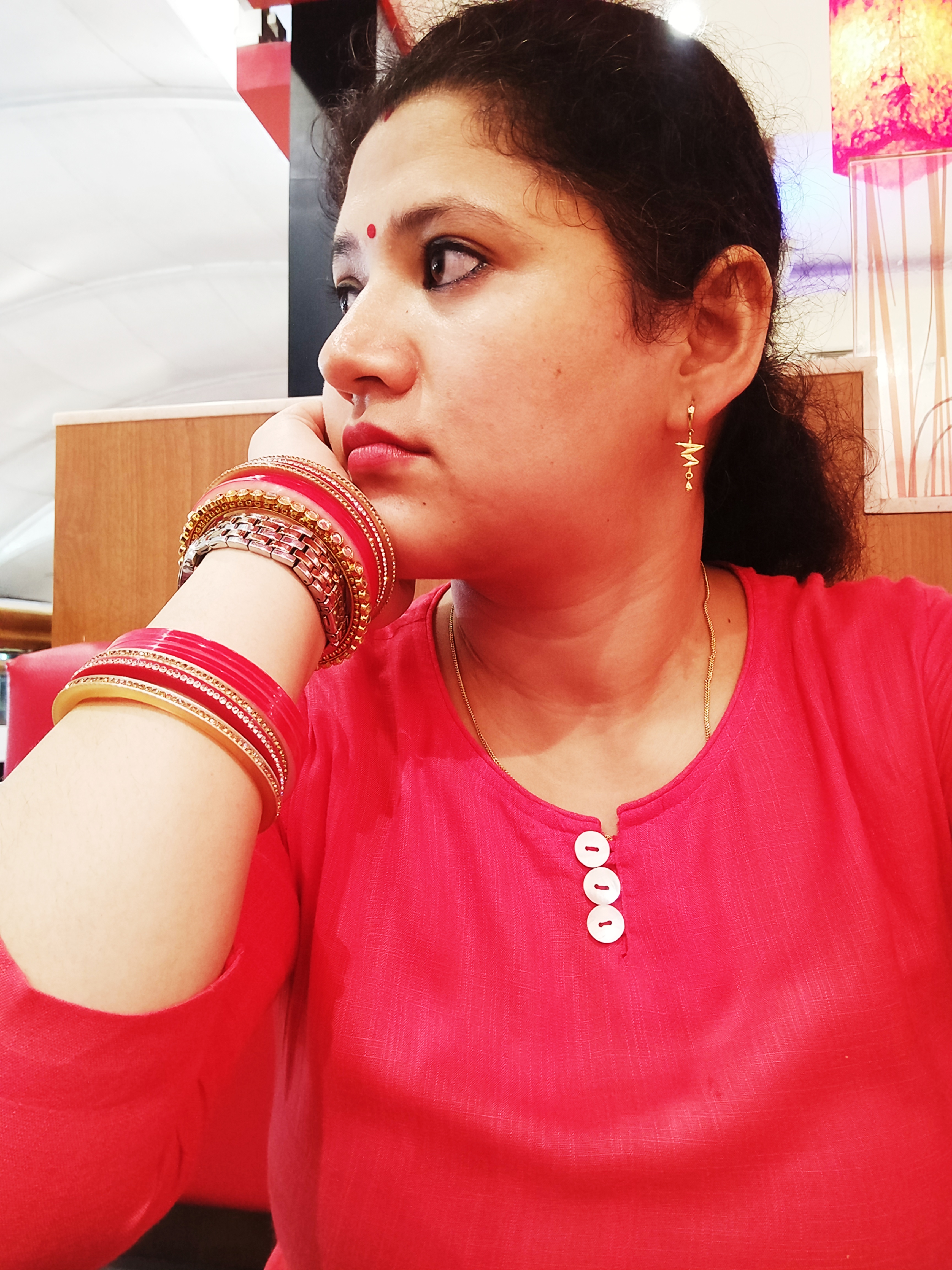 Latest posts by Reena Rawat
(see all)