The year 2020 must have been a forbidden year and yet we dared entered it. We are just 5 months into the year and the coronavirus has already extended its spikes across the globe. On the other hand bollywood is getting shocks one after another. With the apparent suicide of Sushant Singh Rajput on 14th June, people have started wondering for who has casted an evil eye on the industry.
Bollywood has lost as many as 12 stars since April, 2020. Firstly, we lost the uniquely talented and humble Irrfan Khan on 29th of April, the star who made us proud around the globe from Bollywood to Hollywood and even British film industry. Not even 24 hours had passed since the demise of Irrfan Khan that Amitabh Bachchan took to twitter and confirmed the demise of another stalwart, Rishi Kapoor.
Mohit Baghel, who started his career as a child artist and had worked with Salman Khan in his film Ready also began his journey to eternity which came as yet another shock to the industry. While Bollywood was still struggling to overcome the tragic loss of so many talents, the stalwart lyricist Yogesh Gaur, who had provided the industry with memorable songs, passed away on 29th May.
On 16th of May, TV actor Manmeet Grewal took his life due to poor financial conditions. He was just 32 years of age and was living with his wife in a flat on rent. Next In this list we found Abhijeet, an important member of the production house of Shah Rukh Khan. Abhijeet used to work in Red Chillies Entertainment which was established by Shah Rukh Khan. He passed away on 15th of May.
On the same day, Sachin Kumar, the TV actor from Kahani Ghar Ghar Ki, passed away due to a heart attack. He was a cousin brother to Akshay Kumar. On 12th of May, the very talented assistant of Bollywood Actor Amir Khan, Amos began his journey to eternity. Amos was 60 years old and had been working with Khan for about 25 long years.
The actor who appeared in films like PK and Rock On, Sai Gundewar passed away on 10th of May in America. He was fighting brain cancer for a year. And on the same day Bollywood lost its very talented actor, writer, and second unit director Shafiq Ansari. Ansari passed away at the age of 52. He was well known for his acting in Crime Patrol.
The month of June began with the demise of very talented music composer and singer Wajid Khan on the very first day. The industry was still in a shock when the news of apparent suicide of the very versatile and humble Sushant Singh Rajput floated across the media on 14th of June, 2020.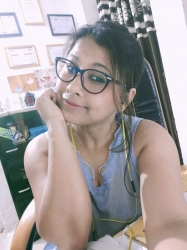 Latest posts by Mousumi Kalita Sachdeva
(see all)