No matter how high end your PC is, over time it becomes slow with increasing freezes and crashes. There are a lot of programs out there that claim to restore your PC back in shape, but there's nothing better than a few good habits that make your PC run like new. Also, Windows itself comes with a lot of tools for maintenance. However, we still do need a couple extra things that you can download at no cost.
Microsoft has tweaked Windows a lot since it first came to be. Newer versions of Windows, such as Windows 10 automatically performs maintenance. However, sometimes that is not enough if the user is not aware of informed. Here's a few things to check and a few things to do to get your Windows computer running like new.
Remove things you do not need
User files
A good place to start is your Downloads folder. Often, we download documents that we just open once, or that program that you've installed already. Whatever it may be, have a look at the redundant documents, pictures, music or videos that you can get rid of from the system drive. The system drive is the drive on which Windows is installed and is labelled as Drive C:.
Programs
Once you clear out your personal folder, you need to clean up the programs you don't need. Open Control Panel and navigate to Programs and Features. In the list, have a look at the programs that you no longer use and remove them.
A good third party tool is "PC Decrapifier" that is a single portable executable that you can simple delete when done. This tool, on behalf of you, looks for programs that you may not need, and also ad-ware that got installed mistakenly. Then it helps you uninstall them too.
Disk and Registry Cleanup
Right click on Drive C, select Properties, and when the Properties dialog opens, click on Disk Cleanup. Check all the boxes on the list and proceed with cleaning.
CCleaner is a very good free tool that you can keep on your PC for regular use. Windows does not include a program for registry cleaning, and Windows also does not recommend that you do so. However, if you back up the registry before cleaning it, you'll be safe.
Cleaning you PC will give your PC the breathing space it needs for other maintenance tasks to run, such as software updates and disk defragmentation.
Defrag the disk
Hard drive defragmentation is much like re-organizing your book shelf. It takes a while to do, but once you do that, you can find your books faster. The same goes with your hard drive. When you organize how files are laid out in your hard drive physically, the computer can access it faster.
The hard drive is the slowest memory on your computer, and it is the most common bottleneck in performance. Luckily, most Windows versions come with a utility called the Disk Defragmenter or Optimize Drives that helps you defrag hard disks. It's a straight forward app. Once you search for "defrag" in the Start Menu, it will show up in the results.
Open it, select your System Drive and click optimize. Wait while it happens. You can browse the web or watch movies while it works, but just avoid moving around large files. It may take several minutes to complete. Once done, select your system drive and click Optimize again. Do multiple passes to make sure that it gets defragged thoroughly. After it is done, you will see a noticeable improvement in responsiveness.
Good third party defragmentation software includes Defragger and Auslogics Disk Defrag.
Turn off Start Up Items
You can do this by best using CCleaner. Go to Tools, then Startup. Select the list of items you don't need to start when the computer starts and Disable them. Don't Delete, just disable them. On Windows 10, you can also do that using task manager.
You can take it a step further to speed up the startup speed of your computer more by opening "Services" from Control Panel and Disabling non-essential and non-Microsoft services.
Upgrade and Update your Windows
If you are using anything older than Windows 10, then upgrade as soon as possible. It can run on a 7-year-old PC with 2 GB RAM only. Windows XP is obsolete, Windows 7 will no longer is supported in near future and almost all Windows 8.1 devices can easily upgrade to Windows 10.
Windows 10 is a whole lot easier to maintain as it comes with more tools that can help you keep your PC. One of the best features of Windows 10 is Resetting or Refreshing your PC. Also, it allows to do an In-place repair using an ISO file of Windows 10.
Also, keep Windows Update turned on. It helps keep all the Microsoft software and device drivers up to date.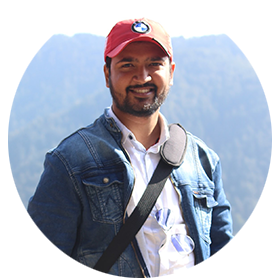 Latest posts by Amit Kumar
(see all)