Women have different take on the popular trends for the festive season or wedding season. With the strong design foundation the rich and traditional Indian design speaks its own virtue. This season genuinely speaking you should look forward to the expert advice and minimalism and comfort. Of course you should not compromise on modern and structured silhouettes.
If you want to abandon the regular anarkalis, you still have a sea of options to choose from.
Take some tips from the take on
Color Palette
On a wintry day when the sun is shining, pastels in yellow, sea green, light peach etc and muted tones are still your best bet. For a chilly night, go for navy blues, bottle green and different shades of wine.
Well made gowns
Gowns are a must try in any closet, for that chic yet effortless look. Light printed georgette gowns for those casual gateways or kitty parties. You can dress them up for wedding if your gowns are heavy embellished or lightly designed according to your taste. You can dress it down for the other regular events
Draping style
Drapes are here to stay. Be it sarees, gowns, skirts or dresses, you can go the draped way. Cowl drapes are hot this season and women are carrying those pretties willingly and so much in demand. Going for this will not disappoint you infact you will stand out in the party.
Elaborate or Minimalist?
Speaking about the style, dressing for the occasion is a must. How you carry yourself that matters. You need to be able to carry off a heavily embellished trendy outfit in that same way you carry a simple elegant no- fuss ensemble. Here what is important the confidence is the key factor when you carry elaborate or minimalist.
Embroidered velvet
For lovers of the more ethnic look, embroidered velvet in pretty good colors is available for all aged women. For all the velvet enthusiasts, this is party perfect options for you all. They are very handy and look so elegant.
Good Tote bag
Decent and elegant tote bags are everyone's choice and it lasts forever. It is super functional and works well to complete your party look.
Pumps
Sparkly and pretty pumps go well with every outfit when you are in the party or any other events. You can have fun wearing this and full comfort. They have good designs and collection in the market you can pick your favourite pumps for the party ready.
Craftsmanship and fine quality fabric
Without fine quality fabric you cannot ever look so nice. So you need to take care of that and fineness of the art and craftsmanship is also very essential.
If you will willingly follow all the above then of course the compliments keep pouring in when you head to the party. No compromises there whether you are in Indian or western wear. Get fully ready and get some nice attentions. You also tell me your party perfect idea as I love to hear from you.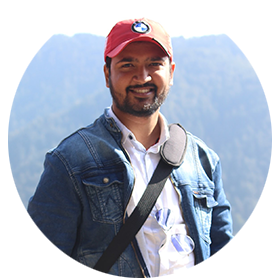 Latest posts by Amit Kumar
(see all)