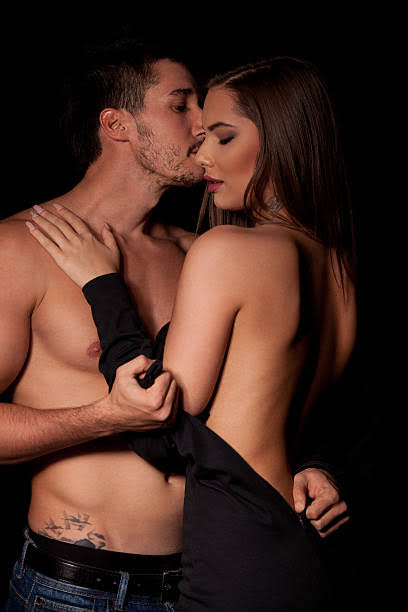 Here is an effort to keep you busy during this quarantine period and keep your minds away from crisis taking you to the land of love and romance.
Short stories will be posted episode wise. Keep reading and keep romance alive in your life.
UNTOLD STORIES…
Episode 8–
"No matter how cruel your story be, no one can stop me from meeting you." Manish said.
He continued,
"I am booking my tickets and I will reach you by tomorrow. You get ready to be fucked girl while you narrate your story to me. Believe me, your past hardly matters to me, yet I will sit beside you and listen to you so that I take away your painful past and throw it away from your life."
"Are you serious Manish? Are you really flying to this place?" Sumi surprisingly asked.
"Yes, I am. The world as it is in pain. Have you heard how people are dying in China? Who knows who will live for how long? I better live my best time with you before I die." Manish replied.
"Shut up! Why will you die? You are not in China by the way. If you are really coming, I will wind up my work by tomorrow to spend the best times with you. I will text you the place I am staying in. You can directly come to this place. It's an individual flat type room where I have enough space for a family. I always love staying in such rooms where I have my own privacy and none to disturb. You can book another room or you may share with me according to your preference." Sumi explained.
"Sweetheart, I understand. I will come and book my own room and let you leave yours and shift you to my room. Will that be okay?"
Sumi picked up her towel wrapped herself, looked at Manish and smiled.
Manish continued,
"You actually look better without the towel."
"Oh really? Then, you better explore it when you come. Let me hurry to the bathroom." Sumi replied.
"O yes, I know you need the bathroom now badly. You will feel good under the hot shower when you are wet. You can imagine me and enjoy the shower baby." Manish teased looking at her eyes as she bent forward to say something.
"I am disconnecting the call now. Thanks for calling me and pouring your love. I am still in no mood to begin a love story. Waiting to meet you tomorrow."
Manish smiled listening to her. He said,
"You stubborn sexy lady. I will change all your moods when I come and meet you. By the way, don't you be scare, I won't begin a love story too, but for sure will be your bad addiction. Wait for me."
Sumi smiled, waved her hands and disconnected the video call.
She hurried to the bathroom as soon as her eyes met the hanging clock. She was on call with him for an hour and now she had to hurry to complete all her pending tasks to stay free the next three days to know a stranger. She had never expected that the decision to meet would be taken so soon. She was confused yet happy that she would have someone to share a drink in a city where she hardly knew anyone except for few professionals. She stood under the shower recalling each and every word of Manish. She looked at herself, touched her swollen breasts and erected nipples which hadn't calmed down even after the call. The water ran over her body giving a feel of his touch. She had never felt so desperate to be touched ever in her life. She wanted her skin to be caressed, her body to be explored and tortured till she would scream in pain and pleasure.
Manish hurried to call his office for leave and book his tickets. He held a senior position in his organization and hence had no trouble in getting his leave assigned. His only friend and colleague, the director of his office was surprised at his sudden plan. He asked cautioning him of the present situation,
"Manish, is everything alright? What is the reason that you are taking the sudden risk to travel when people are cancelling their travel plans? I hope you are aware what's happening in China and Indians from China are rushing to India. This is not the time to travel when something bad is hinting us."
Nothing seemed worrying to Manish than missing Sumi and if he failed to meet her, he would fail to grab the opportunity to try and get his soul mate. Yes, he had no idea about Sumi, but he was madly in love with her. He spoke back,
"Sir, I must go to or I may fail to get the most precious as well important share of my life."
His colleague couldn't understand much but could feel that something serious was compelling him to travel.
"Safe travels, and do let me know if you face any trouble. Good luck buddy."
The next morning Manish hurried out to catch the morning flight; while Sumi mailed all her accomplished projects and took to set her room for her stranger friend. She took out her black top and wore it with a short floral skirt. Her long hair was parted to fall aside. The kohl in her eyes made her eyes sparkle and the peach lipstick added glamour to her face. She wore her black ballerina shoes and waited near the door to get a call that he had reached.
And the phone screen read his name. Her heart skipped a bit seeing the call from Manish as she was high with excitement as well nervous to meet a man who could boldly say her that he would fuck her hard and yet she had the desire to meet him and let him exploit her.
"Hello, Manish, have you reached? Where are you? Hope you could get my address! I will come out to the main gate to receive you." Sumi said excitedly taking heavy breaths.
"Sweetheart, your voice says you are too excited and already wet for me to get into you. Hahaha…Don't worry I have just landed and waiting for my luggage. There is some sort of disturbance in the airport. People are not allowed to move out of the airport. I can see medical staff and huge security here. God knows, what's this chaos all about? Hopefully, I will be able to make my way to you. You stay in. I will reach your room."
Manish spoke with his usual tone adding flavours of humour and passion. He was worried as well to see the situation at the airport.
Sumi replied,
"I am waiting. Come soon. I am really tensed now. Situation seems to have grown worse."
"By the way what are you wearing to welcome me sweetheart?" Manish asked with an effort to lighten her worries.
"Why do you need this now?" Sumi surprisingly asked.
"So, that I can make my plans to undress you soon." Laughingly he answered.
"Damn you! I am wearing a top and a skirt."
"Aah! Good for me to make less efforts to tear your skirt apart and inhale the fragrance of your wet pussy." Manish teasingly replied.
Suddenly there was a huge noise in the airport restricting the passengers to move ahead. Manish disconnected the phone to find out the issue.
Manish's words had the magic to melt her and go crazy. She could feel a restlessness in her body and her wet black panty as if really waiting madly for him.
(Will Sumi's wait end soon? Will Manish be able to reach her? Will they actually meet?)
To know more, keep reading…